Since my last (and first!) post, I saw this new dress has been added to Anthropologie's website. So without further ado, my thoughts on it (before we get to the main topic):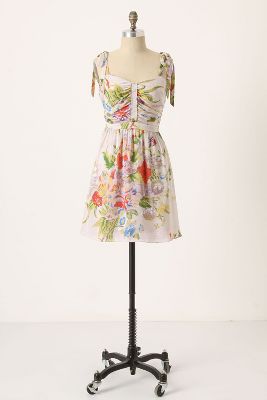 The Summer Twilight Dress is another one where I'm skeptical…it could either be gorgeous on or a total miss. If it is stunning though, I'm sure it's STUNNING!
Anyway, I'm going to address a new topic today. We'll call it (as you already know from the title), "I Wish it Were on Sale!" Now let's be honest–I wish everything was on sale at Anthropologie, but hey, I guess that wish won't come true. So, my question is, what is it you readers are dying to go on sale for now? I'll give a few of my hopes.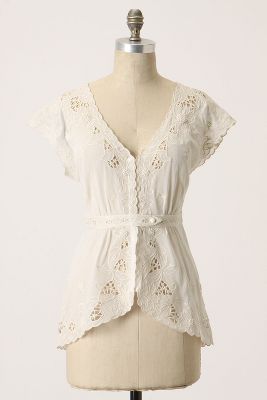 I've already highlighted the Lily-Of-The-Valley Blouse, but I said it then and I'll say it again–I'm in love with it. My only concerns are that a) I still won't be able to spend the sale price on it and b) that it won't work on my small, petite frame (but wouldn't that be consolation too if the former is true?!).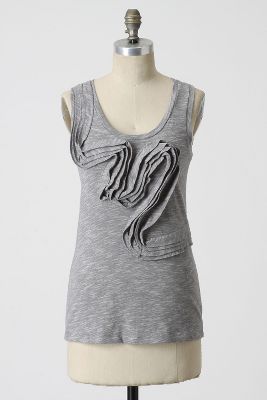 The Winding Road Tank has obviously been a great seller. I tried it on once but felt it was too much money for what it was. Ever since, I've really wanted it to wear with the Landing Fields Skirt (below). I just cannot figure out what to wear with the skirt for summer that I already own (I had a great winter look for it). I know I must have something, but I'm at a loss (which is unusual for me). So I guess I can only hope it'll go on sale soon?!?
Oh goodness, there are so many other items I want at the moment. These two, however, would have to be my top.
What about all of you?