I must start by apologizing  for not posting in so long. Anyway, on with today's post!
Yesterday I headed over to a quick Anthro visit. I tried on the Ring Of Bows Tank , the Sidespun Tee , the Once & Always Tee , the Doubly Dapper Dress , Vappu Dress , the Climbing Cowlneck , and Sure Lock Dress . The Ring of Bows Tank was gorgeous but much too big on (I am short and a size 0 to 00), the Once & Always Tee just wasn't flattering, and the Sure Lock Dress was much too big as well. The Sidespun Tee was nice, a bit on the long side, and I would have taken it home with me but was just too expensive. I'll definitely reconsider at sale time though. The Vappu Dress almost came home with me, but it was either it or the Doubly Dapper Dress, and the latter won. The Vappu Dress would have needed some alterations in the straps and hem (too long), but it was still cute. I'm in love with the Doubly Dapper Dress! The Climbing Cowlneck was an item I've been eyeing for a while, so I was so excited to find one left in my size. It was extremely flattering and came home with me! Also in my shopping bag was a cardigan I tried on at Christmas time. I loved it then but put it back on the rack due to price. It was on sale from $88 to $19.95, the last one in my size, so I happily snatched it right up (I can't find it online anymore).
Of course, the day after I go shopping, a flood of new arrivals appear online. Oh how I wish my shopping budget was unlimited! Here are some of my favorites: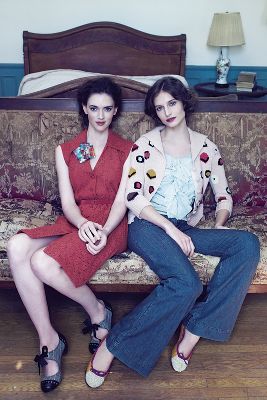 The Compeer Dress is über cute. I'm afraid it probably wouldn't look right on me with my skin tone, but it's gorgeous nonetheless.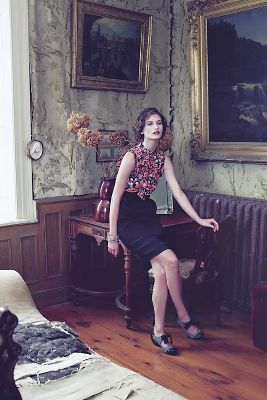 I don't love the colors in the print of the Vestiges Dress, but it's a nice refreshing silhouette from Anthro. It's not a redesign of a dress from last month…that's for sure. I like the skirt very much. I'm venturing to say that perhaps they'll come up with new color combos of this.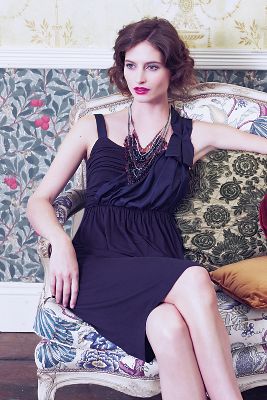 I was a little unsure of the Boughton Dress on the mannequin, but on the model I fell in love with it. I'm concerned it would be too big on me, but still I'm in love. Gorgeous!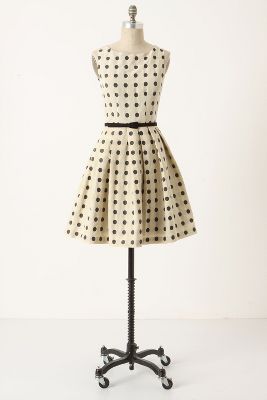 I. Want. This. The Mullany Dress is precious. I can just imagine it being perfect in a set of engagement shots (not that I'm engaged or anything) by Sloan Photographers (this husband-wife team is a GENIUS to me…check out the link of their blog!…and so many of their clients wear Anthro!). I looooove this dress so much. Maybe on sale considering it's price?!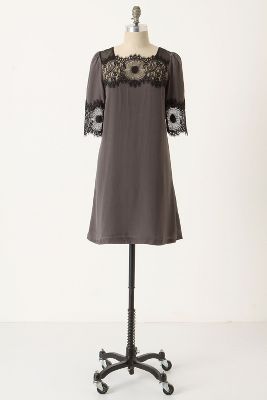 Love the Discovered Lace Dress. Again, I'm concerned it would easily overwhelm my figure, but it's still beautiful.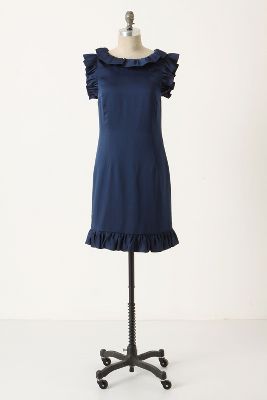 The Little Navy Tea Dress, which looks rather black to me, is cute as can be. If I could make it have an open back, it would be even more of a winner in my book. Wouldn't that be divine? It's the perfect cocktail dress!
I can't wait to receive my catalog in the mail!