First, a few new additions have popped up online! Please note that even though I buy other things besides dresses at Anthro, I seem to be particularly obsessed with stalking the dresses. I think you'll notice that trend as I continue to post 🙂 
First, the In the City Dress: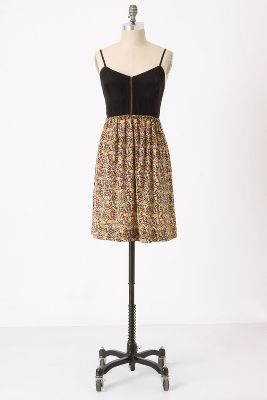 I'm mixed on this one. While I love the silhouette, I'm not in love with the print. I guess it's just not my thing. My other problem with the dress is that it seems like a rather familiar style. Don't get me wrong–I like it, I just don't feel compelled to pay $128 for it when I could probably get a similar version for less. I guess I do like to save my Anthro money for the especially special pieces!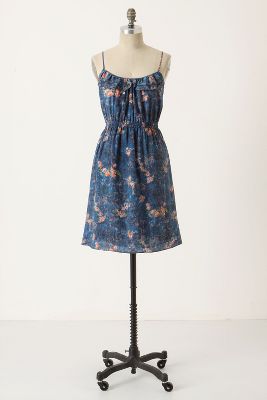 The Picnic in the Park Dress is another one I'm not lusting for. Again, the print is not me. I'm thinking that perhaps it's more stunning in person, but I just don't think it's for me. The silhouette is reminding me of the First Dance Dress for some reason…similar silhouette I think overall.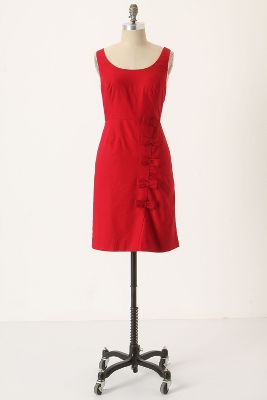 The Cascading Bow Dress is the lone one of the arrivals I actually kind of love. It has a subtleness to it that I think is gorgeous. It's like understated elegance. I can picture it being perfect for a date night. I'm eager to hear some reviews on it and how it works on different body types (if I had to guess, I think it might work best for those with a flatter tummy). And at $118, this one is surprisingly well priced for Anthro.
Anyway, I'm in the market for a new bag…something casual. Here are some that I've narrowed it down to. I really don't want to spend a fortune.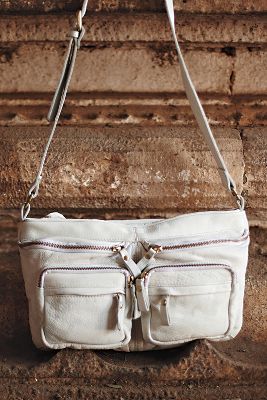 The first is the Secreted Away Satchel, on sale for $89.95. It's decidedly not as "hobo-ish" as the rest of my contenders, but it still has a nice vibe to it. The price seems reasonable.
This is the Small & Mighty Bag, going for $98. It has a nice chic-ness to it. And I think it would fulfill it's purpose nicely.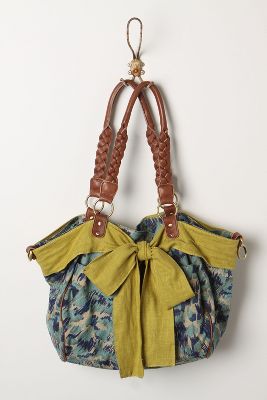 This is the Fancy Free Tote. I'm not totally in love with the print, but it's still near the top of my list for the overall style. It's going for $78. Reviews have mentioned that the bow doesn't hold up super nicely in hot, sticky weather, so that would be one caution.
The Knotted Satchel is admittedly super cute. It's $78. My one concern is that reviews have said it doesn't have an actual closure (no zipper). This worries me a bit…I want to make sure none of my stuff would fall out. It has gotten great reviews though.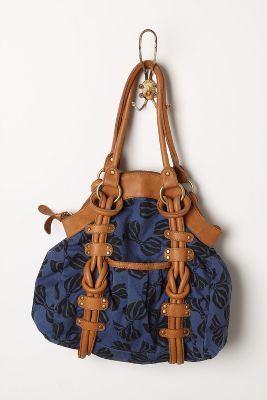 Last but not least is the Cape Pogue & Tisbury Tote. It's going for, gulp, $128, the most of the ones I'm looking at now. It is, however, my favorite in terms of design, I think. It has no reviews, so it would be a bit of a hope for the best kind of situation.
As much as I love some of the more expensive bags at Anthro, I know I must limit myself. I think all of the above ones would be doable, although if I could I would spend less. I want something that's quality, cute, young, and functional that will work with my short (under 5 ft) slender frame. What do you readers recommend (I made a poll!)? I'm open to bags not listed above. Thank you so much!