Please note that I am on vacation right now so I will not be able to respond to comments immediately. Please do leave them though and I hope you enjoy the post!
Okay, I'll admit that I'm currently loving soooo many things at Anthro, but for the sake of your sanity, I won't bore you with the entire list. Instead, I've narrowed it down to one item at the moment. Actually though, I wouldn't necessarily say this is my absolute favorite, but it's up there on my list. So what is it? It's the Packaged Gift Bracelet. Take a look!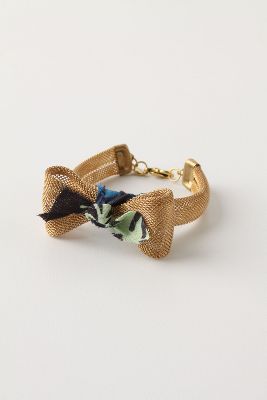 There's something so classic yet fun about it. I could see it being such a go-to accessory. What do you think? Would you reach for it often if it were in your jewelry box?