Please note that I am on vacation right now so I will not be able to respond to comments immediately. Please do leave them though and I hope you enjoy the post!
There's a few items I'm loving that are relatively new on Anthro's website. Take a look!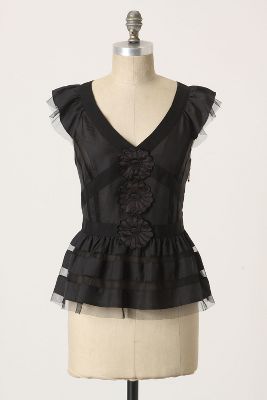 This top (Soleares Silk Blouse, $198) has a tutu-like quality to it, but it's done in a very sophisticated and timeless way. I can see it just being gorgeous styled for work or a night on the town. If only it cost a bit less!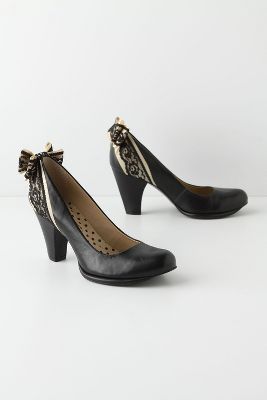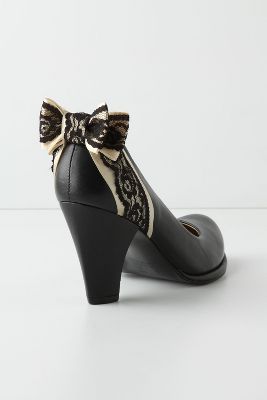 I'll admit the first time I saw the Tennessee Walk Pumps ($148), I passed right over them on the site. Then I decided to look at them a bit closer, and how adorable are they?! Lace and bows?!! Who can say no to that? I sure can't!
What do you think of these beauties? Are you as smitten with them as I am? I know this was a short post, but I promise longer ones in the future (hint, for a start, think tomorrow!)!