Please note that I am on vacation right now so I will not be able to respond to comments immediately. Please do leave them though and I hope you enjoy the post!
I said it best before: "Okay, I'll admit that I'm currently loving soooo many things at Anthro, but for the sake of your sanity, I won't bore you with the entire list. Instead, I've narrowed it down to one item at the moment. Actually though, I wouldn't necessarily say this is my absolute favorite, but it's up there on my list." This time, what is it? It's an item that's been out for a while, but I'm still so in love with it. It's the Mullany Dress! I'm hoping it makes it to sale in my size, and more so than that, a reasonable sale (note: Because of my vacation, this post was written in advance, so for all I know it could be on sale now…however, I'm guessing not).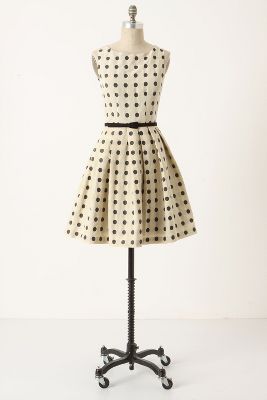 Isn't everyone in love with this!?