Yesterday I was doing my daily blog reads, and when reading The Girliest Boy Mom, I found she was looking for a bit of fall styling help with her newly acquired Compeer Dress (doesn't she look great in it?!). I realized doing a post styling the dress would be right up The Anthropologie Connoisseur's alley, so I proposed the idea to her and got the go-ahead!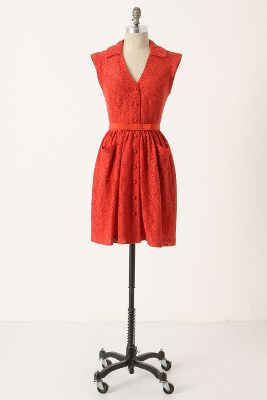 The dress is a gorgeous rich orange with a slight red tint to it (I should note I haven't seen the dress in real life, but hopefully my perception is correct!). I think her readers were right in declaring that pairing the dress ran the risk of being too Halloween-y. So what color do you pair it with? Let's have a look at the color wheel.
(image from: http://www.faceters.com/askjeff/answer52.shtml)
For those of you who don't know, colors directly opposite each other on the color wheel are called complimentary colors. In the dress's case, its complimentary color would be blue. When pairing blue and orange though, you have to be careful, because the two colors combined can be quite strong. I also wasn't quite sure a bright blue cardigan paired with this dress would be Jan's style, from what I've gathered from reading her blog. So blue was an option, but not the only one. Directly beside orange on the color wheel is red. This got me thinking…would a rust red be a nice compliment to the dress. Perhaps. Studying the color wheel was helpful…it brought inspiration. I don't  usually look at the color wheel when styling looks, but when something isn't your run-of-the-mill color, such like this dress, it can be quite useful.
To begin, I'm just going to start by showing a pair of tights in different colors that I think could pair with the dress nicely. I'll move on to complete looks afterwards.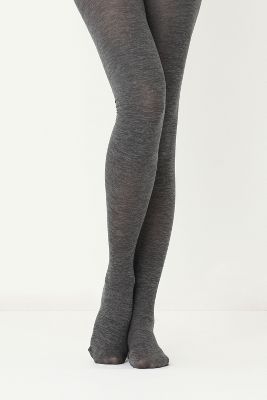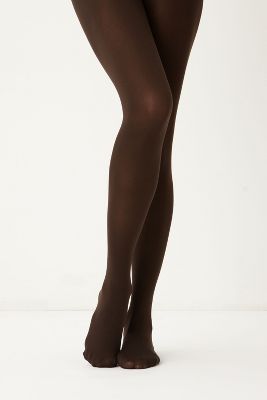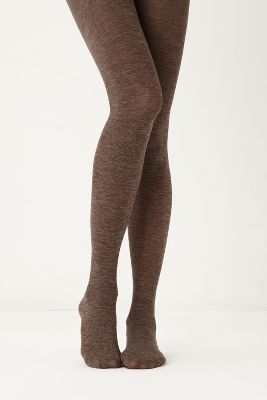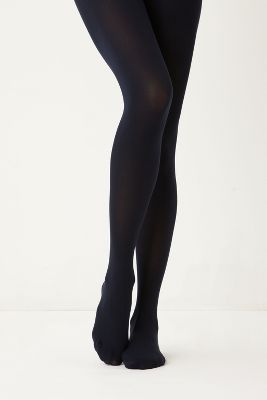 Opaque Tights – $12.50 – in gray, brown, cocoa, and navy; keep in mind that for these tights to work nicely, a lot depends on the rest of the styling.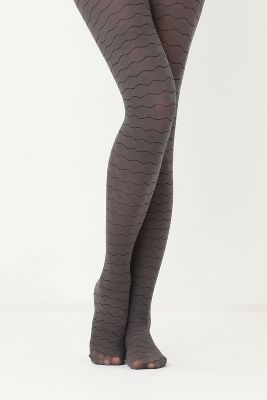 Stormy Seas Tights (gray) – $16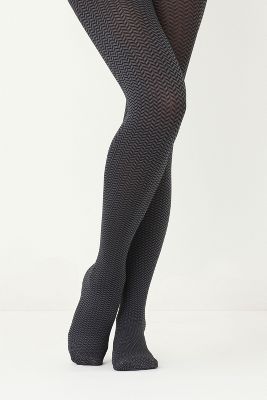 Chevron Tights (gray motif) – $16
Houndstooth Tights (brown motif) – $16
Now, onto the outfits.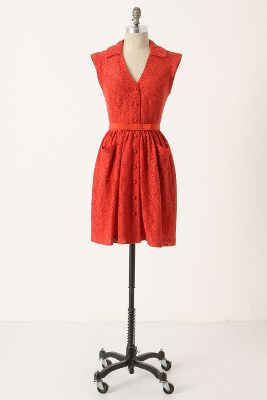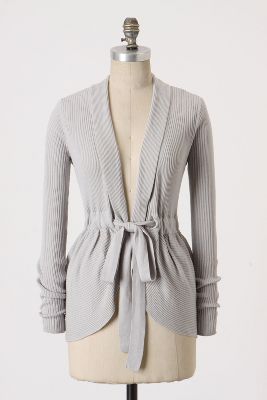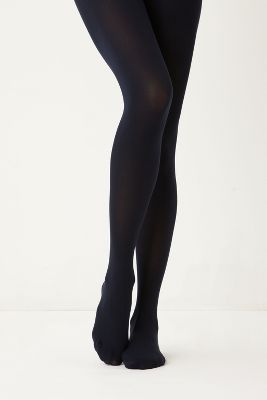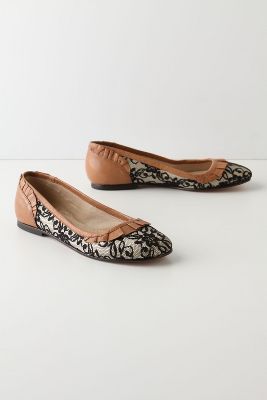 Compeer Dress – $129.95
Midnight's Spring Cardigan – $98
Opaque Tights (navy) – $12.50 – (seen above)
Unforseen Ballerinas – $195
This is a fun, but still very sophisticated look. It includes a lot of neutrals…gray (cardi), navy (tights), brown (shoes), and black (shoes). They all work in a cohesive manner though, giving the outfit polish. The black is not too much, and when added with the other colors, it doesn't look Halloween-y at all. If this was perhaps too many colors going on, you could switch out the cardigan for a navy one, or switch the tights to brown and then even switch the cardigan to brown too. My goal with this is to present ideas…and hopefully you know that if, say, you like the colors, but aren't a fan of the style of cardigan, you could easily switch up the cardigan but keep it in the same color. Or maybe, for example, you already own a gray cardigan that would work well…great!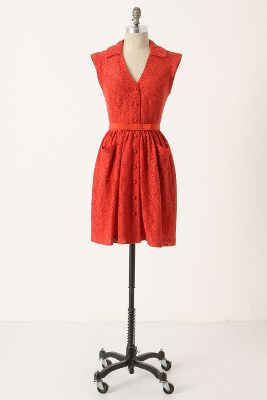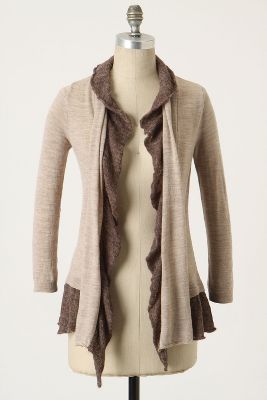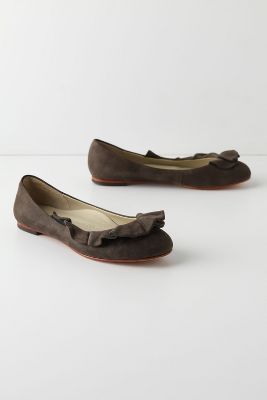 Compeer Dress – $129.95
Whipped Woolens Cardigan (neutral motif) – $78
Houndstooth Tights – $16 – (seen above)
Mudslide Flats – $170
This look is still just as polished and sophisticated as the last, but it focuses more on one color…brown. The houndstooth tights add some nice pattern play to the subtle patterning on the dress, but they're not too busy because the cardi and shoes don't compete for attention.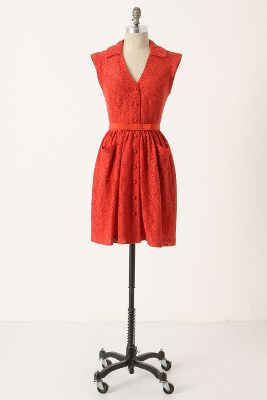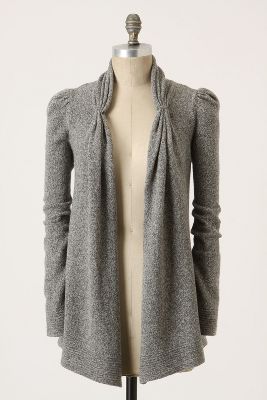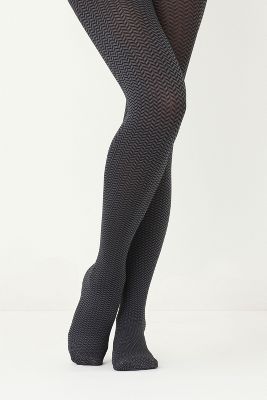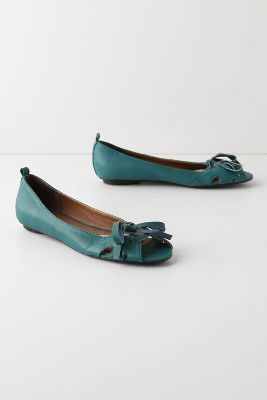 Compeer Dress – $129.95
Lady's Choice Cardigan – $88
Chevron Tights – $16 – (seen above)
Chameleon Skimmers – $110
This outfit is fairly neutral, but the shoes are the wow moment, bringing in the complimentary blue. Ideally, you could go a bit darker. You've probably noticed all the blue I've brought in so far has been navy, and that is because it's been acting as a neutral…these shoes are definitely no neutral! You'll notice the tights have some black in them, but with the addition of blue, once again, they're not too Halloween-y. If perhaps they still are to you though, you could switch the tights up for some plain gray ones. I will say though, that I think the patterned tights add some nice interest and pattern play here.
Hopefully you've gotten some good ideas so far! Now I'm going to once again show you some pieces that could definitely worked styled with the dress.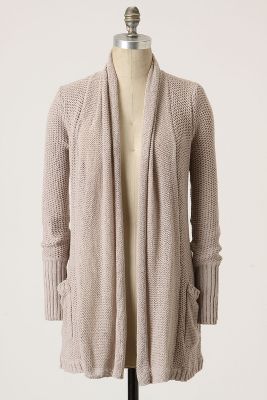 Outdoor Cafe Cardigan (neutral motif) – $98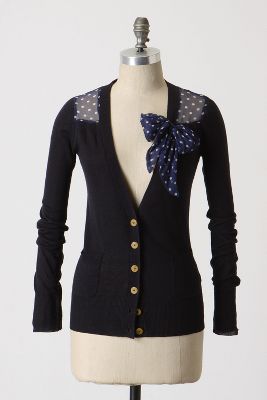 Breezy Polkas Cardigan (navy) – $98 – one I just picked up!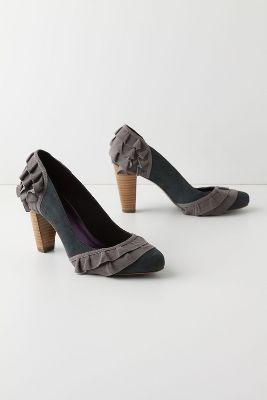 Small Doses Heels – $158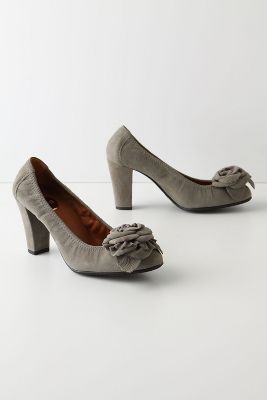 Flowering Durum Heels – $248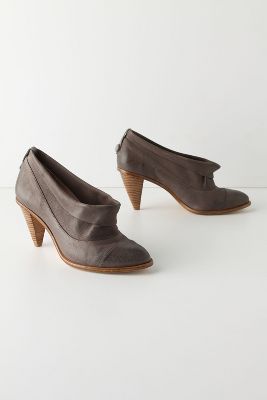 Via Manzoni Heels – $139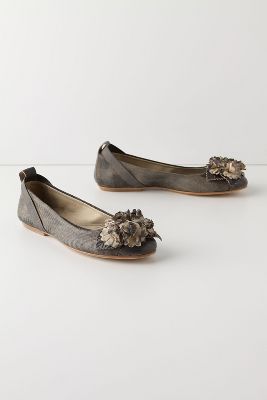 Flourishing Flats – $148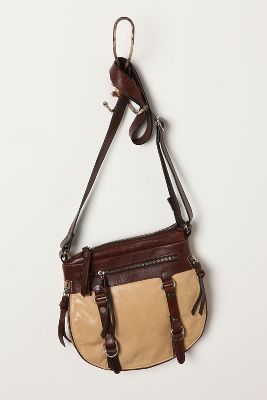 Flint & Steel Bag – $178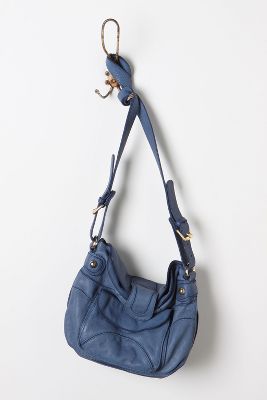 Dip-Of-Denim Bag – $198 – if you're feeling daring, that is!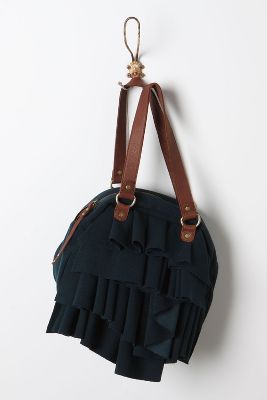 Prize-Winning Tote – $118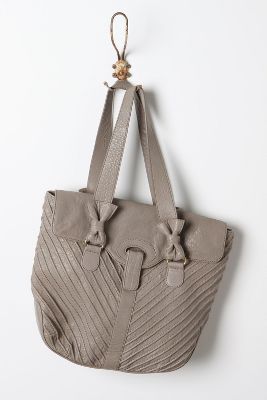 Val Camonica Bag – $248
There you have it! I hope I've helped all the owners of the lovely Compeer Dress, and especially Jan, of The Girliest Boy Mom!
We'll end with not one, but two polls…be sure to vote!