Yes, this is my second post today…but it's exciting (at least for me)! As I've told you before, I constantly, pretty much subconsciously, have my eyes on the lookout for Anthro. Well, today I was watching a House Hunters (HGTV) that I had recorded on my DVR from August 29th (on a total side note, who doesn't love House Hunters?). As I was fast forwarding through one of the commercial breaks, I thought to myself, "Was that the Rochelle Blouse I just saw flash by me?!?!" Quickly, I rewound to check. And guess what?!? Not only did I see the Rochelle Blouse, but I also saw the ever popular Blooming Lattice Cardigan (no longer in stock)!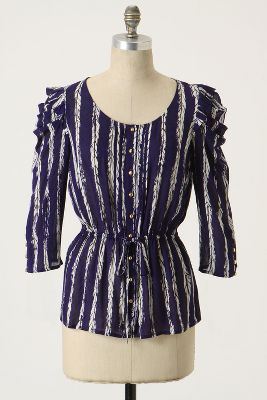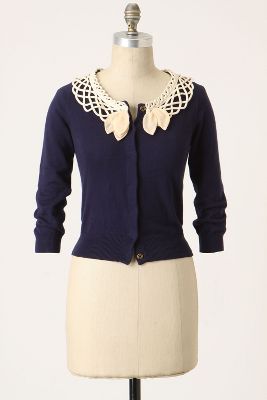 So who was wearing these gorgeous pieces? Emily, the winner of the latest season of Design Star! The commercial was for a special of hers, called Secrets From a Stylist. Your bet that I am now scheduled to record this show is totally and utterly right (I believe it's on Saturday, fyi).
Here are some screen shots I found online including the cardigan (unfortunately, none could be found of the blouse):
(all images from http://www.hgtv.com/)
The Rochelle Blouse is still available for $88, so you can get it! I've had my eye on it for a while, but am waiting for sale.
Thanks for letting me share my immense excitement!!!!!