As I've mentioned before, I read many, many blogs daily. One of them, is Anthrosdottir. While making my daily rounds, I came upon Cat's latest post. A reader had emailed her requesting ideas for styling the Easy Keeper Skirt. Cat invited readers to share their ideas in the comments area. I wasn't going to do a full post on this…in fact, I was just going to leave a comment with some suggestions. But then, I realized I had quite a few ideas, and they would make for one loooong comment. I truly hope I'm not overstepping on Cat's boundaries, but I figure it could probably help all those considering the skirt as well.
Let me just say that I love the way the skirt is styled in the catalog. It is such a gorgeous shot. I mean, really….take a look!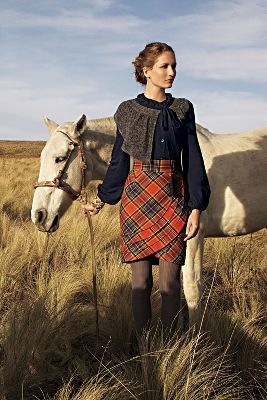 I think the key with this skirt is to not compete with the structured nature of the skirt…this means a slightly loose top will probably work best. Overall though, the top really shouldn't compete too much with the skirt. It should be simple enough but still add interest. In terms of colors, I think your safest and perhaps best bet is to use neutrals. Personally, I love the navy as well as a rich gray. If you look closely at the print of the skirt though, you can see a number of colors. A luxurious, dark purple could look superb. For the most part, you should stay away from really bright, bold colors and go for jewel tones. The bright colors will easily make the skirt look costume-y.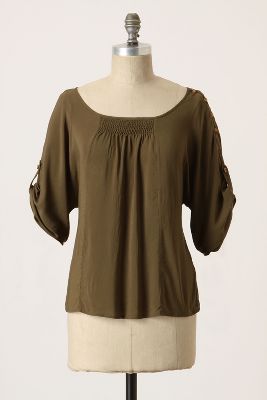 Bretonnes Blouse – $68 – This could be lovely. Even the cream version of this could work well too.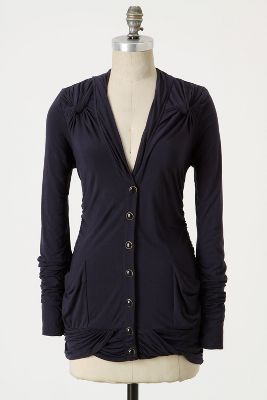 Twist Knit Cardigan – $168 – Throw this on with a pair of navy, brown, or gray tights and you've got a great look!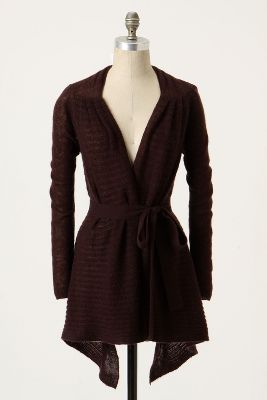 Wardobee Staple Cardigan – $98 – Wear this cozy sweater over a basic tee and you've got yourself the perfect chilly weather fall look!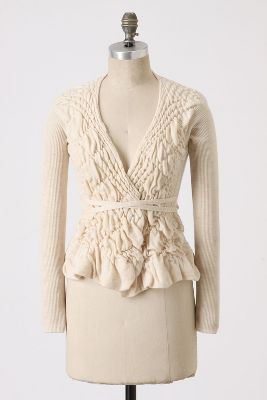 Dimpled Cardigan  (what a cute name!!)- $98 – This one comes in ivory, green, and navy…all of which would work beautifully with the skirt. The detailing is just the right amount to add interest, but still let the skirt do most of the talking.
Now, for some complete looks. Remember, I'm trying to help spark ideas, so don't fret if you love parts of the outfit, but not all of it. My goal is that you'll love a look as is, but if you would rather switch out a cardigan, for example, for something else, by all means, do it!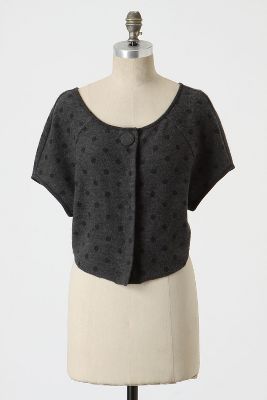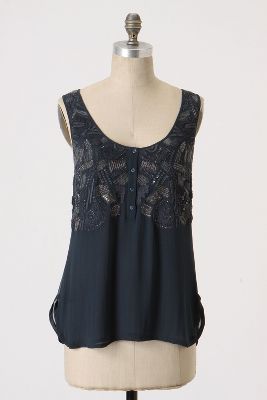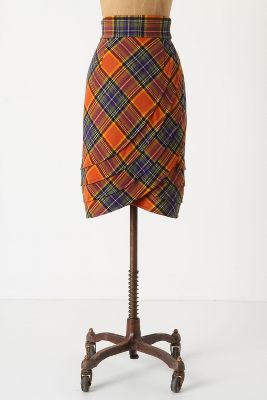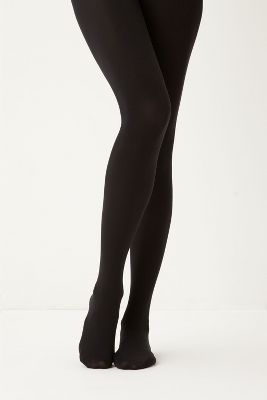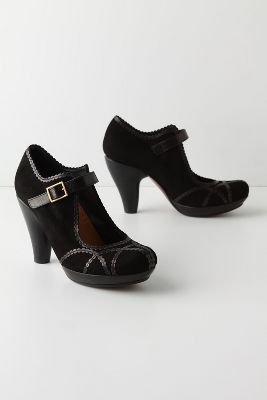 Synchronized Swimming Pullover – $78
Stucco Sequin Tank – $128
Easy Keeper Skirt – $138
Opaque Tights – $12.50
Smoke Signal Mary-Janes – $415 (!)
Now I know it looks like a ton is going on in this look. Please, let me explain. I love the rich, turquoise color of the tank. Pairing the pullover on top of it though, you cover up the sparkle and just let the color show at the bottom (and I love the pullover…isn't it cute?!). The pullover allows for just the right amount of pattern play. Pairing all of this with black tights and some simple but knock-out shoes ties the whole look together.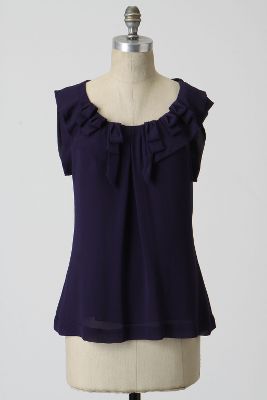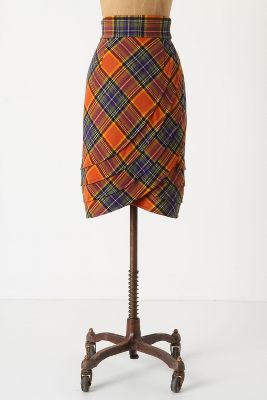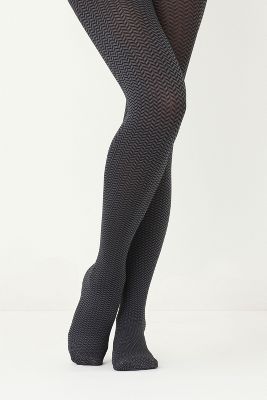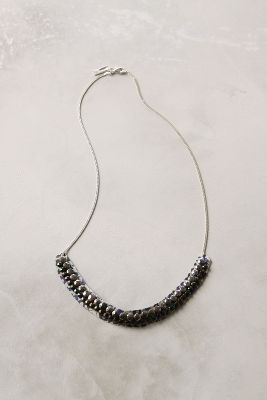 Bow Un-Tied Blouse – $198
Easy Keeper Skirt – $138
Chevron Tights – $16
Times Three Booties – $198
Parson Necklace – $158
This look is a bit more simple, but still decidedly elegant and effortless. The necklace adds just the right amount of feminine shine. Instead of these tights, the Opaque Tights in navy would also work.
I know this wasn't as long as some of my other styling posts, but I hope it still gave you some great ideas. I think this skirt is a lot more versatile than you might think at first glance, making it a keeper skirt!
Onto a few totally unrelated notes…
Can I just say how much I adore these tights?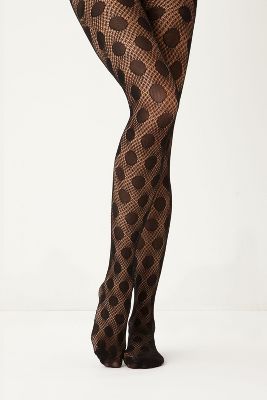 Descending Dots Tights – $20
And what about this gorgeous piece?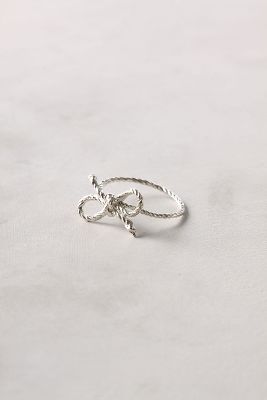 Held Dear Ring (also in gold) – $58
And finally, please don't forget to vote if you haven't already! Thanks!