Tags
anthropologie, Casual, clothes, clothing, fashion, Jeans, necklace, Pencil skirt, shirts, Shopping, skinny jeans, tops
Yes, as I'm sure most of you can relate to, I could shop endlessly at Anthropologie. However, my budget certainly doesn't allow! So what is currently at the top of my wish list, with the added bonus of pretty reasonable price tags? Have a look!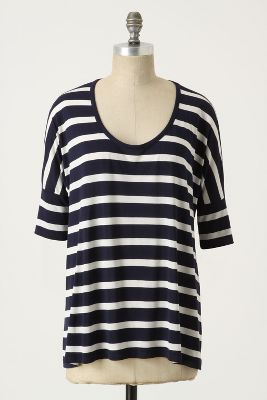 Every Saturday Tee – $68 – The minute I saw this my eye was drawn to it! I feel like the styling possibilities with this are quite great…for example, with skinny jeans or tucked into a pencil skirt. The only thing that concerns me is that it would be entirely too big on me (I'm just short of 5 foot and wear a 00-0, which even can run big). There is no extra-small…only a small. However, it is a looser look, so perhaps it would work.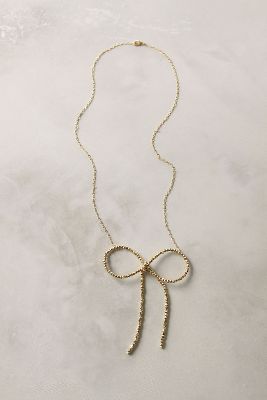 River Bow Necklace – $38 – I love bows. This would be such a great finishing touch to so many looks. It would even look great with the shirt above!
I'll be sure to let you know if I get either of these lovely items!
A special thanks to all of those you participated in the poll the other day! It's so much fun when a lot of people participate! In the end, 47% agreed with me that the shoes were the thing that was off. I must agree however, that there could have been some jewelry, but I don't think it was totally necessary. It's okay to have differing opinions though!
Don't forget to send any and all of your styling requests to theanthropologieconnoisseur@gmail.com (or leave a comment anywhere on my blog!)!
Tomorrow I'll be back with a post very similar to this post…got any ideas what that might entail!? And please let me know what's at the top of your wish list in the comments!