Tags
anthropologie, Bird, clothes, clothing, Dress, fashion, Polka dot, reader request, Shopping, style, styling, styling request, Women
As I've emphasized many times before, I accept styling requests (email me at theanthropologieconnoisseur@gmail.com!)! Sawan emailed me the other day asking for some help styling two dresses for fall! I was thrilled to get this great request!
First on the agenda is the hugely popular Southward Stop Shirtdress ($128). Have you seen the fit of this one?! It seems to be one of the most flattering dresses!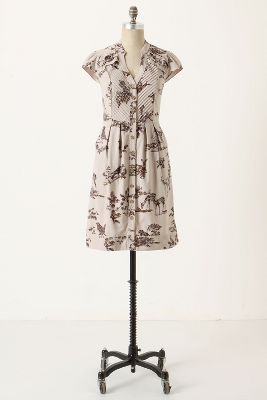 The pockets have this utterly adorable subtly contrasting polka dot print. Check it out.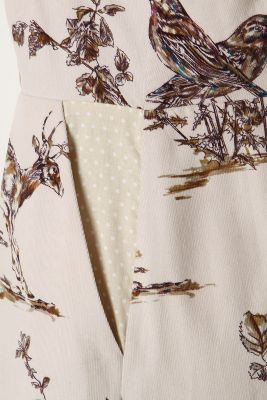 I haven't seen this dress in person, so when I was closely examining it online, I realized what a range of colors it has…namely browns, blues, and pinks! Here's a close up of the print:
Before I get to my styling of it, let's take a look at the way Anthro styled it!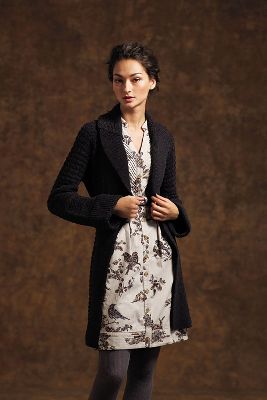 I do like the way it looks here, however a) I wouldn't recommend a long sweater like this for shorter women out there (myself included!) because it can easily make you look…short, b) it's paired with the Double Overhand Belt ($34), which while it looks lovely in the picture, if it didn't have the sweater covering a large majority of it, I don't think it would in fact pair so well with the dress. Even with these cons, we can take away a few ideas (which you might have already been able to assume on your own, but still); the dress works well with tights, sweaters, and/or belts.
Let me start by simply showing some belts I think would work nicely. Don't worry…I'll get to complete outfits too!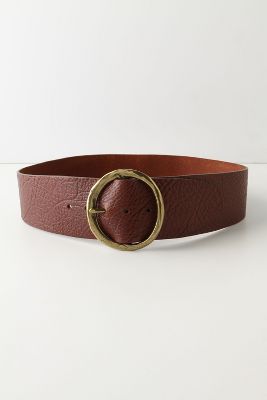 Tumbled & Forged Belt – $58 – A simple, thick brown belt…you can't go wrong here!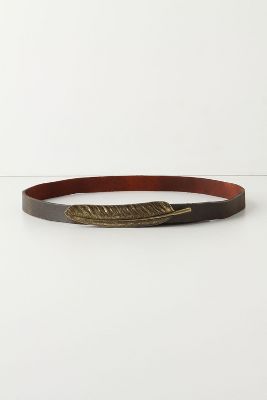 Feather-Clasped Belt – $58 – While I would strongly caution that you not get too theme-y with the bird motif, this belt would be a subtle, delicate touch that would in fact work. Something like the Ring Of Plumes Belt ($38) with actual feathers…now we're getting carried away (i.e. please. don't. wear. with. this. dress!)!!!
Double Overhand Belt – $34 – This belt, pictured in Anthro's styling of the dress, wouldn't be my first choice unless you also wear a cardi/sweater. If you do wear a cardi/sweater with it though, it could work well, adding just that tiny extra bit to the look.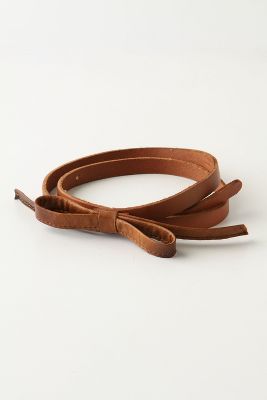 Soft Bow Belt (brown) – $28 – This belt is so sweet and would be the perfect addition.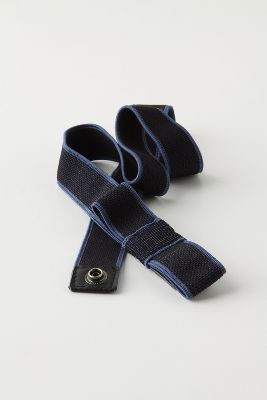 Gift Bow Belt (black) – $14.95 – This is really more of a navy color to me than black, which would bring out some of the blue in the dress nicely. It's on sale currently too!
I'd say the general rule of thumb when picking out a belt to wear with this dress is that it should be fairly simple – cutouts won't work as well because they'll be distracting and will compete with the print, as opposed to complementing it.
A sweater has the potential to really spice up the dress. I would strongly suggest something more drape-y. A structured sweater, such as the gorgeous Herringbone Sweater Jacket, would just not work so well because the dress has a structured feel to it. You don't want your look to appear too structured, because then you end up looking uptight (remember, fashion is non-verbal communication!)
Delicate Drafts Cardigan (purple) – $98 – This color would be gorgeous with the dress, bringing attention to both the blue and pink coloring in the dress (it will draw out the pink and make the blue pop)!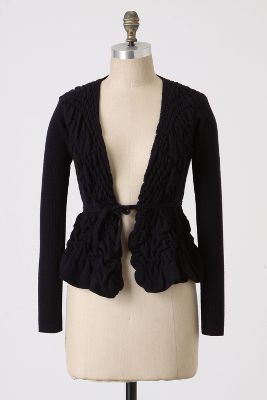 Dimpled Cardigan (navy) – $98 – This would add some great texture, but it wouldn't compete with the print because it's in a dark enough color. The navy would, again, bring out the colors in the dress.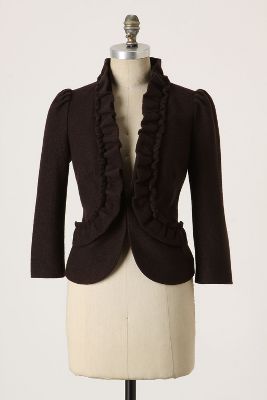 Boucle De Souffle Jacket (brown) – $128 – I know I strongly suggested you didn't do anything too fitted with the dress, but I think this particular jacket would work, as long as you left it open (not closed!). The ruffles help keep the look from being too blah or boring, but they're not overkill.
In terms of pointers for legwear, I would say that again, you want to be sure to not pick anything too boldly patterned. Don't get me wrong…some patterning, preferably pretty subtle, would look awesome.
What was that? You're ready for some complete looks?! Here we go!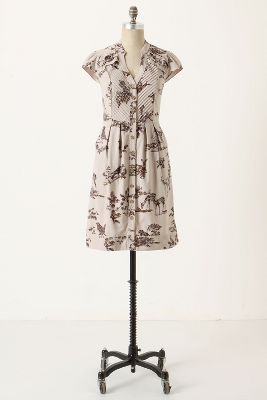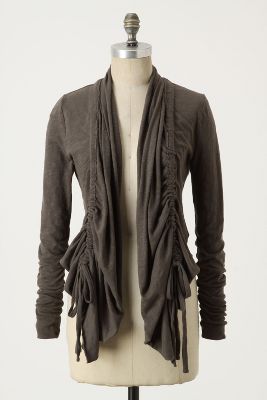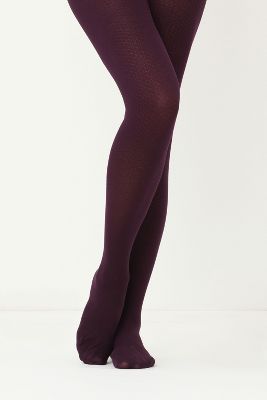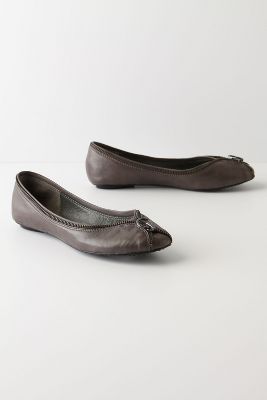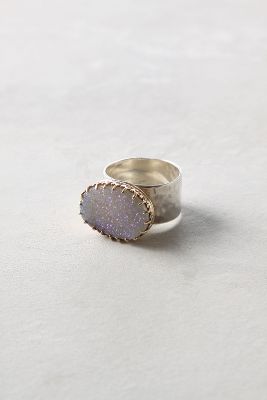 Southward Stop Shirtdress – $128
Drawn To You Cardi  (brown) – $68
Cockle Shells Tights – $16
Whitcomb Flats – $165
Glitter Quartz Ring – $138
This is a seemingly neutral outfit…until you get to the purple/pink tights! Not only will they pop, but they'll help to bring out the pink hues in the dress. They're a fun touch. The slightly metallic colored flats help to polish the look, while the ring hints to the shoes and adds the finally oomph to the look. To tone down this look, you could certainly swap these tights for a more neutral brown (patterned or opaque). Then, if you still wanted a bit of pizzazz, but not too much, you could add a pop of color in the form of a skinny belt.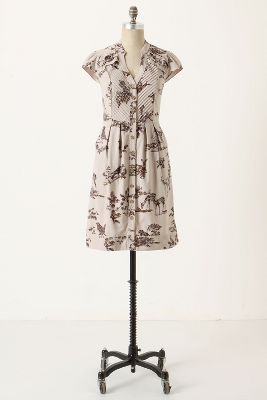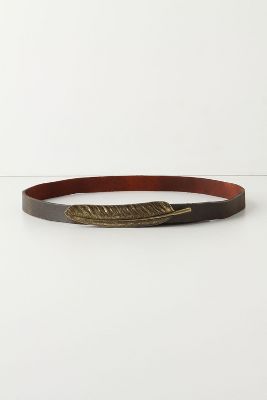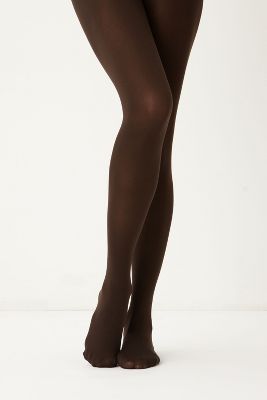 Southward Stop Shirtdress – $128
Dimpled Cardigan (green; pictured earlier in post in brown) – $98
Feather-Clasped Belt (pictured earlier in post as well) – $58
Opaque Tights (brown) – $12.50
Times Three Booties – $198
Replace the belt that comes with the cardigan with this feather belt (so wear the belt outside the sweater). This will give such a nice, soft, organic vibe to the outfit. Brown tights and booties finish off the look!
Finally, here are two more pairs of shoes that would pair fantastically with the dress.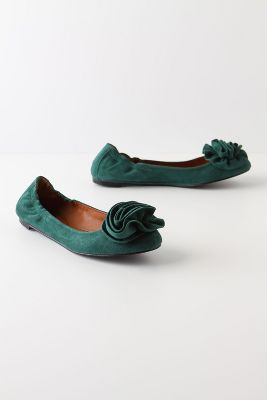 Pixie Hollow Flats – $188 – They would really make the blue/green coloring in the dress stand out!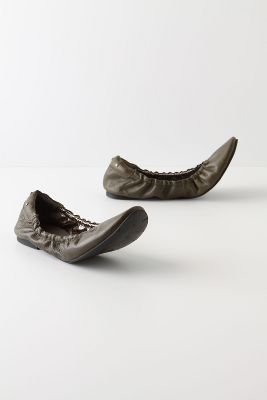 Asbury Flats – $135 – These subtly green shoes would be the perfect complement!
So…we're through the first part of this styling request! I've got to make the executive decision here to split this post into two parts…I don't want to overwhelm anyone! Therefore, I should have the second part of the styling request up tomorrow! In the meantime, feel free to send me your styling requests (at theanthropologieconnoisseur@gmail.com) and take the poll! If you want to make any guesses as to the other dress I'm styling, go ahead in the comments too (hint: look at the title of this post)!