Tags
anthropologie, Arts, clothes, clothing, Dress, dresses, fashion, Models, Programs, Project Runway, Ready-to-wear, Reality-Based
Do I even have to go into explaining why I love Project Runway? If you're going to make me, I'll give you two words: Tim. Gunn. 'Nuf said.
So anyway, I was perusing Anthro's new arrivals pages today and came across the Forthright Shift ($138). Then, it hit me. This dress definitely has a similarity to Gretchen's ready-to-wear look from the most recent show. Maybe I'm seeing it more so than you, but still…check it out. I think if you didn't watch the episode, you might be thinking, "What?!" But on the runway, when the model was walking, Gretchen's look had similar side panels to this dress.
(image on right; image from here)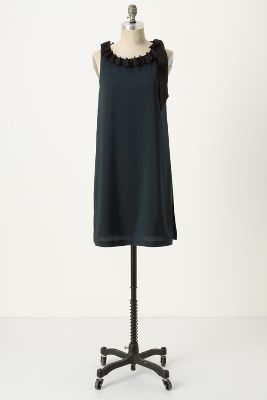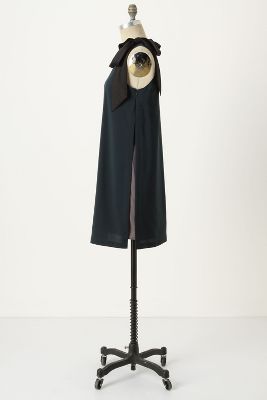 Again, I think you probably have to have watched the show to see my connection…or maybe I'm just strange!
I'll be back tomorrow with another Project Runway linked post!