Tags
anthro, anthropologie, clothes, clothing, Design, fashion, Fashion design, mondo, Project Runway, style, styling, Television
Yesterday I told you about how much I love Project Runway. Today, we're going to continue on with that theme. This time though, I'll be creating a few Anthro looks inspired by last episode's winning look!
(image from here)
I'll mostly be looking to the high fashion look for inspiration, which is the look on the left. I'll admit though, both looks have a similar vibe. What is this shared essence? Edgy, cool, graphic, eccentric and bold.
Shall we have a look at the looks I came up with? Caution: These looks are not for the timid!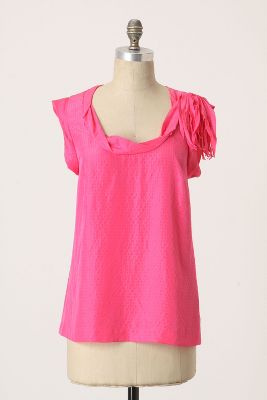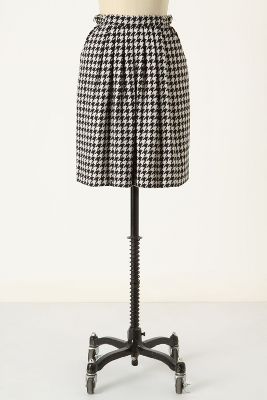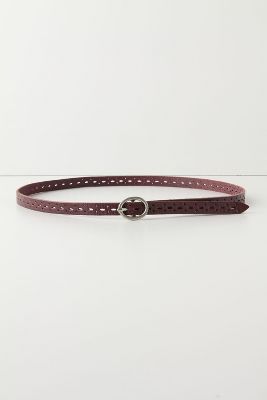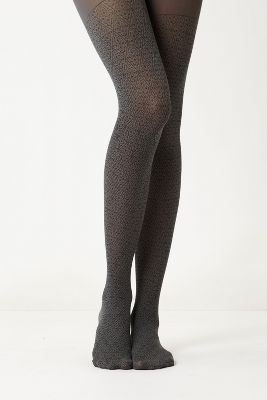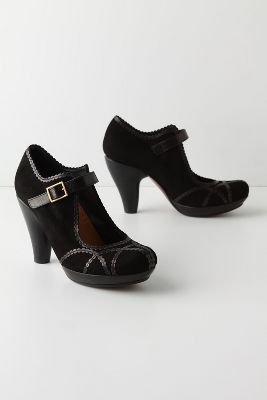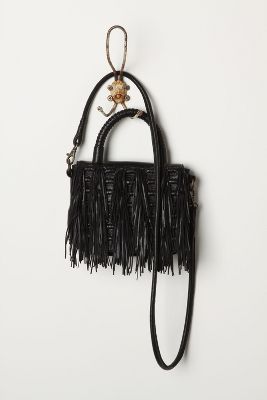 Bailaora Blouse – $188 
Hight Society Skirt – $128
Coded Cutout Belt (plum) – $38
Wallpaper Tights – $16
Smoke Signal Mary-Janes – $415
Paso Doble Bag – $168
Pair this printed skirt with this hot pink blouse. Add a plum skinny belt to add a touch of whimsy, some printed tights that are just the right amount of bold, and a fun bag.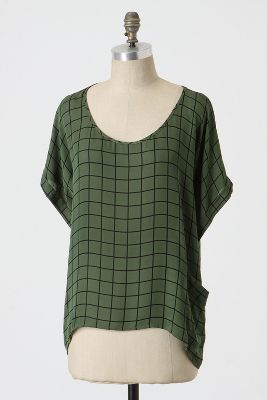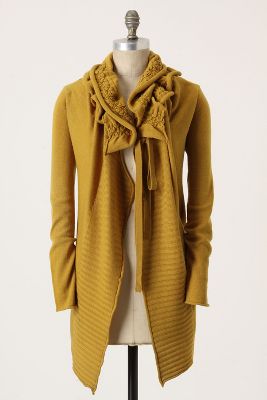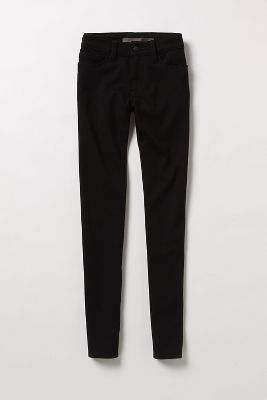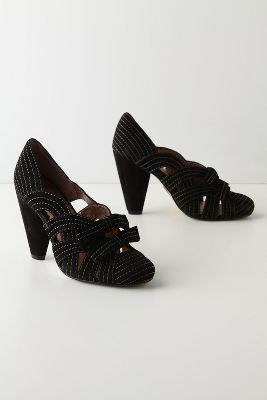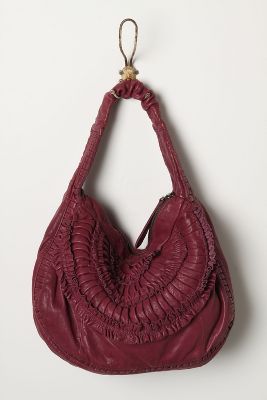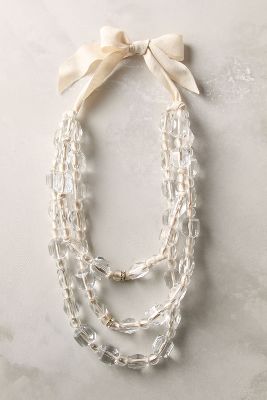 Look About Blouse – $98
Ha'penny Cardigan (yellow) – $128
Joe's Ponte Skinny Visionaire (black) – $138
Sweeping Stitch Heels (black) – $118
Mai Ogi Bag – $548 (!)
Crystal Palace Necklace – $48
The gorgeous blouse and cardi pair nicely with the streamlined black pants. The necklace adds a needed bit of sparkle and the contrasting bag finishes off the look!
Now, while these looks are fabulous, I understand that they may be a bit out of some of your comfort zones. So, I've created a more subdued look (this is of course in the spirit of the Project Runway challenge, because the designers also had to come up with a ready-to-wear look!)!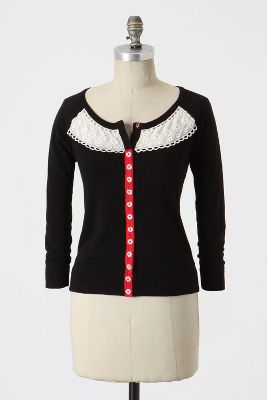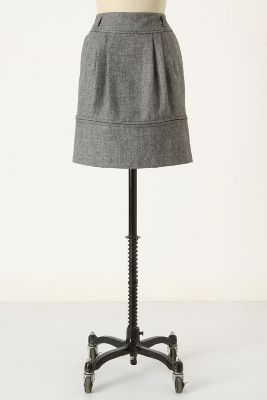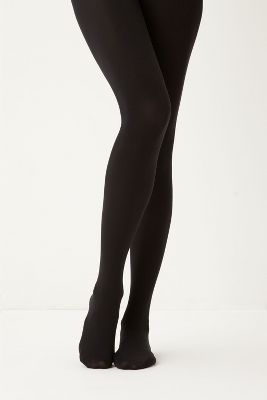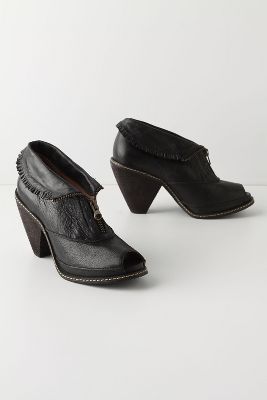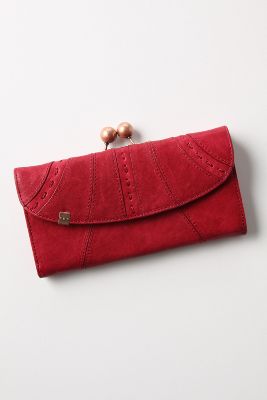 Oleander Cardigan – $98
Haute Skirt – $118
Opaque Tights (black) – $12.50
Old Clem's Peep Toes – $168
Raspberry Roadways Wallet – $98
I said this was subdued, but that doesn't mean boring! The contrast of the red and black makes for a bold look, while the shoes add the perfect touch of edge. The clutch is not too matchy – matchy, but rather further emphasizes the red color story.
Want one piece that brings in a little of Mondo's vision? Try any of these pieces!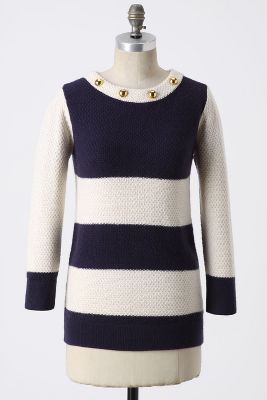 Tout Va Bien Pullover (navy) – $248 – This has a quirky sensibility, with its almost backwards design (it has buttons down the back). This of course is a tribute to Mondo! Promise me you'd style this right though…because it could easily go from cute to matronly!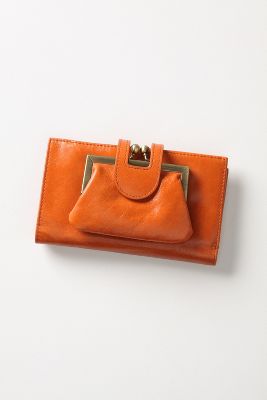 Inside Out Wallet – $108 – This is streamlined and gorgeous, and would be the perfect pop of color to any outfit!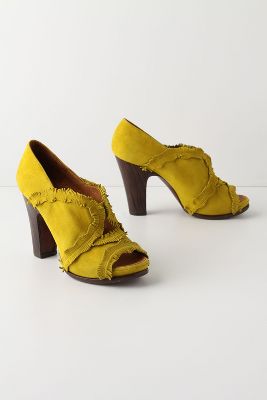 Curried Heels – $398 – These are sure to make a statement!
Ribbon Swell Pumps – $398 – These darling shoes are gorgeous, and could be such a great splash of color to an outfit!
Readers, what did you think of Mondo's winning look? And which of the three Anthro stylings is your favorite? Do tell!