What was it…a week and a half ago? Yep. About a week and a half ago was my birthday. Birthdays are special times in Anthro land…as you all know, if you're an Anthro member, you get a 15% discount! However, the worst happened this year. Time in September got away from me, and I never got a chance to go to Anthro to use my discount! Upset, I contacted Customer Service, and as a one time curtesy, they replaced me an October discount card! This weekend, I was able to pop into an Anthro, and I used my discount on three items…two of which were already on sale! I have quite a bit of reviews, so I'll break them up into more than one post.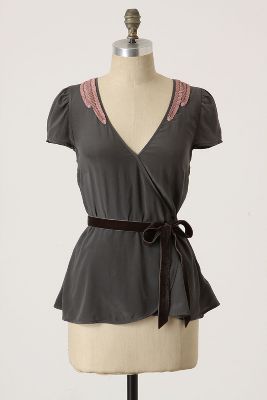 Blushing Avian Blouse – $49.95 – This blouse certainly is pretty, but the colors just did not work with my pale skin (my skin has a lot of red in it). Size wise, I tried on a 0 (I'm usually a size 00-0 and just under 5 ft), and it fit, but was a tad big. Obviously, it was a pass.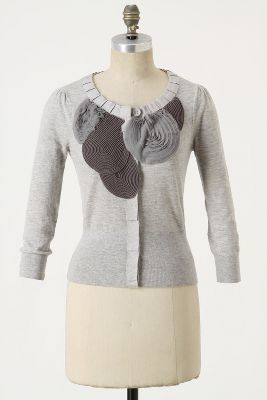 Cotton Candy Clouds Cardi – $98 – First off, does this not have the cutest name ever?! I tried it on in an XS, which fit, but the way the appliques were laying were just not working for me. Perhaps it was the individual one I tried on…I don't know. On the plus side, the buttons were covered by the ribbon down the center, which is fresh and new. At a good sale price, I'll reconsider this one.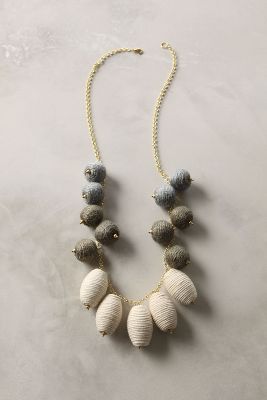 Twined Hive Necklace  (gray) – $19.95 – I was checking out when I saw this, and quickly decided to buy it. It's super cute! Only major problem is, after one wear, one of the "beads" fell off. I'll admit I was playing with them, but this shouldn't have happened. I'll be able to fix it with some glue luckily! I still recommend it!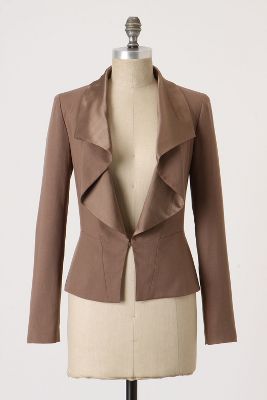 Tomasina Blazer (black) – $69.95 – I tried on a 0, but it just didn't work for me. The fit was off…perhaps in large part due to my height. The quality was pretty good though.
I also tried on a chemise that is not showing up online at the moment (will update when it does) as part of my quest to try out the loungewear as everyday wear movement. It was a bit sheer as well as big, but I would definitely want to wear something (jacket, cardi, etc.) over it anyway. I would most likely belt it as well.
I'll be back soon with more reviews!