Tags
anthro, anthropologie, Christian Dior, clothing, fashion, History, New Look, Shopping, style, styling, Twentieth Century, Wars and Conflicts, World War II
For my birthday, I mentioned receiving two books: one about dresses that changed the world, and another about shoes that changed the world. I've decided to do a series of posts looking at a few of these dresses/shoes, and then creating head-to-toe Anthro looks based off the pieces! This will combine my love of vintage fashion, fashion, and Anthro!
Today's dress is not really one dress, but a whole era of dresses. That is, what is deemed as Christian Dior's "New Look." Perhaps you've heard of this, perhaps not. If you've ever studied World War II fashion, you definitely have though. During the war, because of numerous factors, including the fact that resources were limited, the motto was pretty much to make do and mend. As the war ended, Christian Dior introduced a new silhouette…one that brought luxury back to fashion. More so than that, it brought the focus back onto fashion and its innovations. The silhouette consisted of a cinched waist and voluminous skirt.
(images from here, here, and here)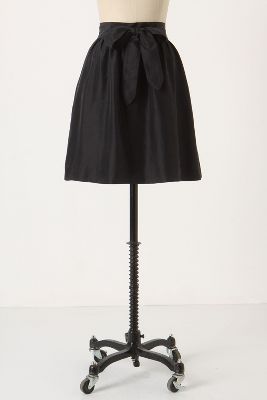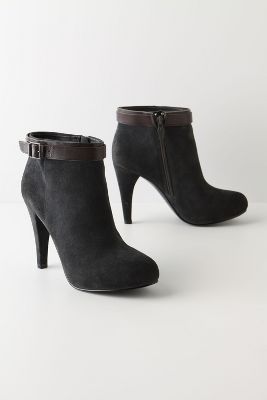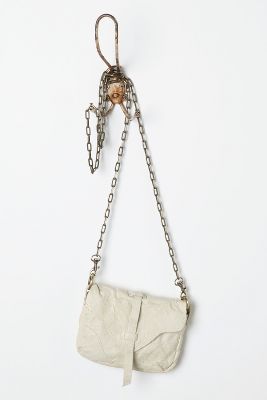 Collier Tee – $128
Mimetic Skirt – $49.95 (on sale)
Last Stop Booties – $225
Crinkled Mini Bag (cream) – $128
Seven Sisters Ring – $48
To achieve the desired silhouette, tuck the top into the voluminous skirt. The total color palette is super sophisticated. The shoes and ring add a needed, more modern touch.
One of the dresses I designed for the Shabby Apple contest actually fits the idea of the New Look quite well. Take a look if you missed it (design number 2!)!
Hope you enjoyed the first edition of this feature!