Tags
anthro, anthropologie, Arts, Black-and-white, clothes, clothing, fashion, Fine Art, Shopping, Skirt, style, styling, Visual Arts
It's time for another styling request! This time, Sara asked me to style the Fine Line Skirt (no longer available online, but last weekend I saw it in a store on a sale rack). She noted that she would like some ideas incorporating the sash, but was open to other ideas too. She also said that she would like to see some more casual and dressed up (work appropriate) options. I was thrilled for this request!
(image from here)
The black and white striping is a pretty classic print, but the sheen and tiered effect take it up a notch. Of course, the red-orange sash is really the show-stopper!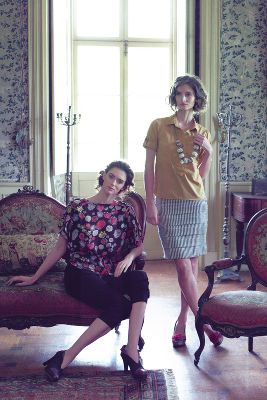 (image from here)
While I like the way the skirt is styled in the catalog, I'm not in love with it either. Doing a more boxy, oversized top will work with the skirt if you don't wear the sash, but with the sash this really wouldn't work. So "rule" (rules can be broken…just be careful!) number one is that if you're wearing the sash, keep the top pretty streamlined and form-fitting. This is important for proportional reasons as well as the fact that you just don't want to compete with the bold sash. Perhaps it would be best if I just got right to showing some head-to-toe looks?!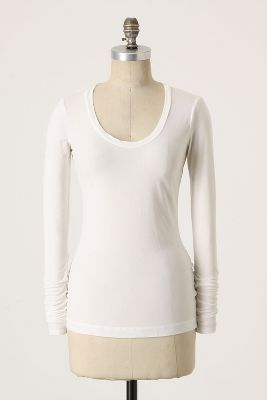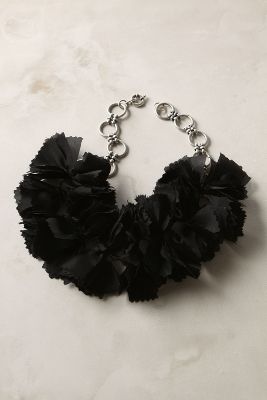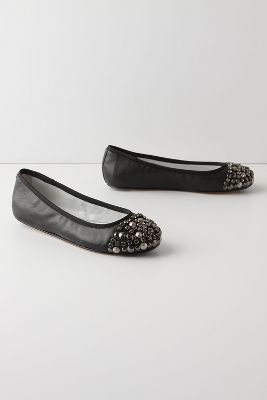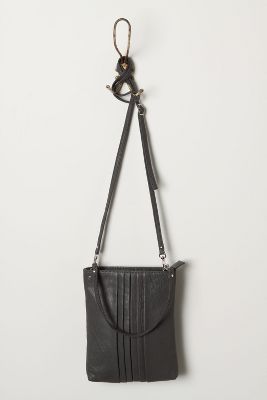 Stroll Worthy Tee (white) – $52
Fine Line Skirt (not longer available online)
Nevermore Necklace – $198
Twinkle Toes Flats – $140
Fissure Bag – $218
Tuck this basic white top into the skirt and then layer on this incredible bib necklace…that once basic tee is now extraordinary! Simple flats and a sassy bag finish off this perfect casual look…maybe even a work look for some of you.
Now, how to transform this look into something a little more dressy for work?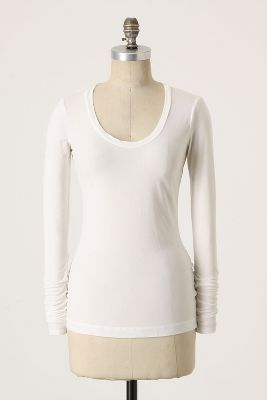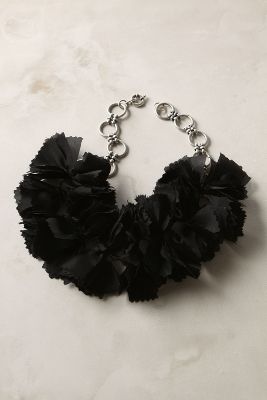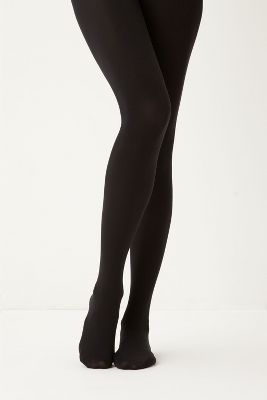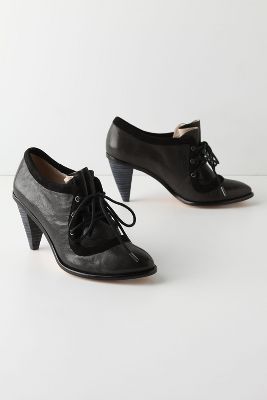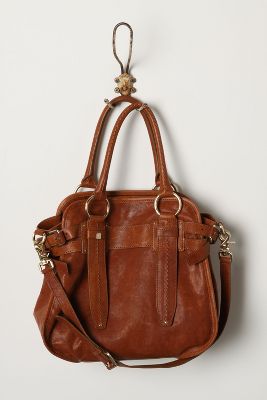 Stroll Worthy Tee (white) – $52
Fine Line Skirt (not longer available online)
Nevermore Necklace – $198
Opaque Tights (black) – $12.50
Pretty as a Peacock Heels – $149
Sepia Saddlebag – $268
With the addition of tights and some heels, this is much more dressed up. The bag is perfect to tote your work supplies to and from home.
Can the base of this look do triple duty? Yep!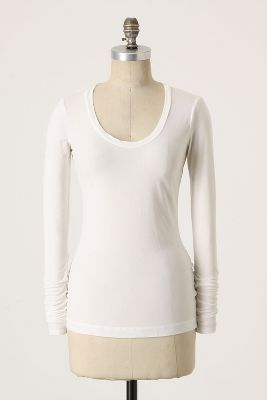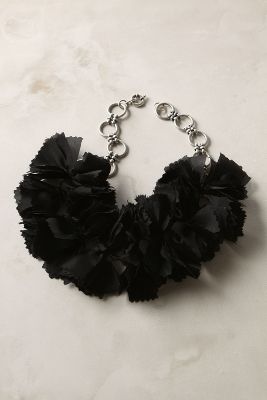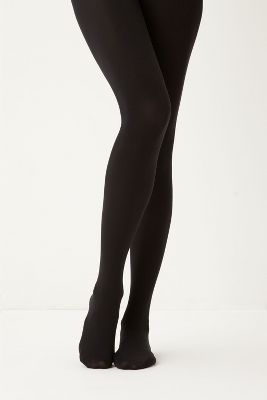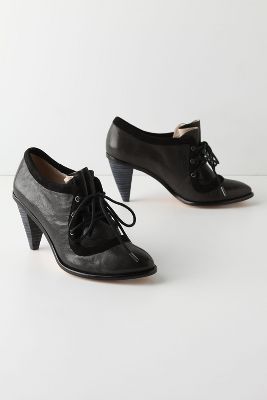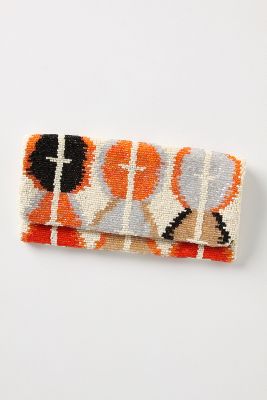 Stroll Worthy Tee (white) – $52
Fine Line Skirt (not longer available online)
Nevermore Necklace – $198
Opaque Tights (black) – $12.50
Pretty as a Peacock Heels – $149
Midnight Merriment Clutch – $168
Switch out the previous bag for this adorable little clutch, which ties in the orange and black coloring, and you're ready for a night on the town! The beading on the clutch will really add that extra glitz (and bring out the skirt's sheen), and the print is just plain fun!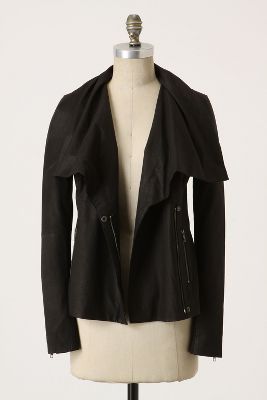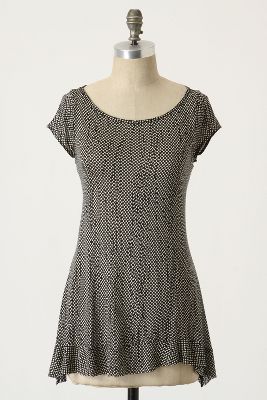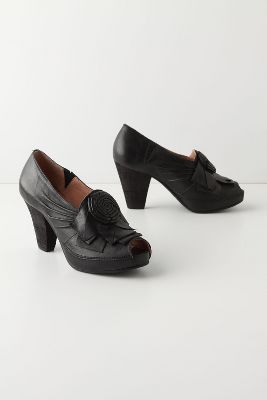 Biker Melange Jacket – $248
Spumante Tunic – $68
Fine Line Skirt (no longer available online)
Prized Rose Peep-Toes – $168
This is another casual or night on the town look. This time, remove the sash, tuck the blouse in, and layer on the gorgeous leather jacket. The shoes add a feminine touch so it doesn't get too costume-y from the edgy jacket, but still keeps the overall aesthetic the same. The pattern play between the polka dot blouse and the striped skirt would be absolutely divine (the key to pattern play with this skirt is to keep it pretty neutral/discreet). You could pair either of these bags with the look, depending on the occasion: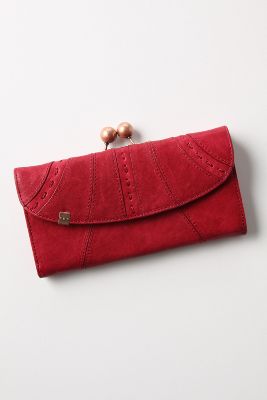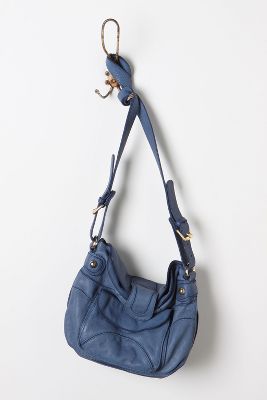 Raspberry Roadways Wallet – $98
Dip-Of-Denim Bag – $198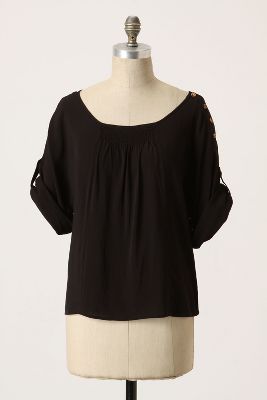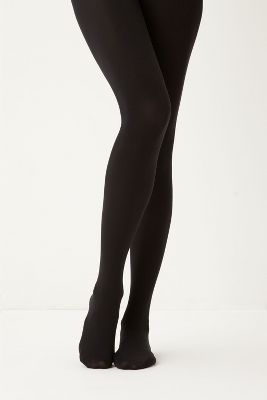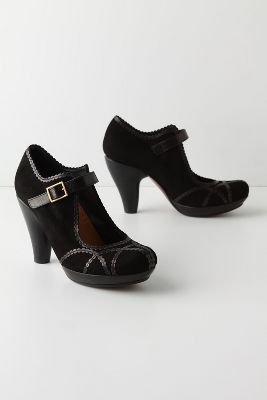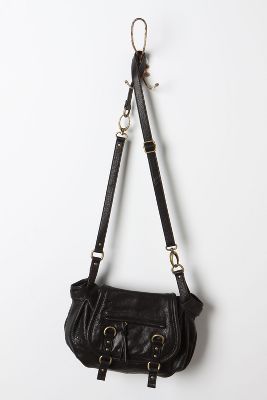 Bretonnes Blouse (black) – $68
Fine Line Skirt (no longer available online)
Opaque Tights (black) – $12.50
Smoke Signal Mary-Janes – $418
Petite Ecole Messenger Bag (black) – $158
As a great alternative to tucking the shirt in, simply wear the sash around the waist, cinching the waist (this is a more wearable/flattering version of the catalog shot, and it still incorporates the sash, unlike in the catalog). Pair the classic tights, shoes, and bag with it, and you've got an office ready look! You could easily swap out the bag with a clutch for a night on the town!
How about this look in a bit more casual way?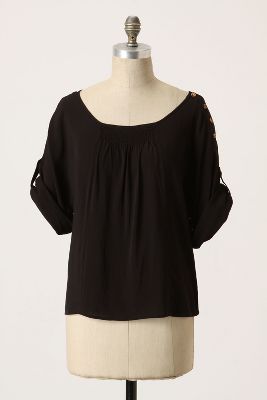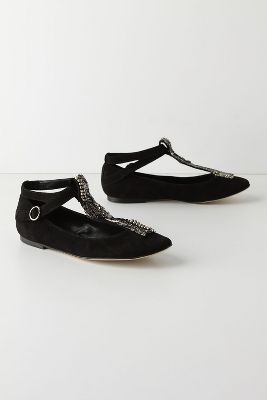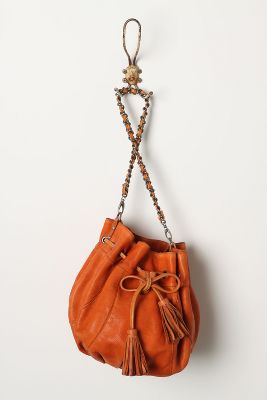 Bretonnes Blouse (black) – $68
Fine Line Skirt (no longer available online)
Contracurrent Flats – $318 (!)
Cara Cara Bag – $228
As with the last look, wear the sash around the top. Wearing flats and this cute bag will finish off the casual look. Match-y match-y is not always good (in fact it's usually not), but in this case, with this particular sash and bag, it works. Can't you see yourself wearing this outfit and sipping your favorite drink at your favorite cafe while reading your favorite book!?
If you want, in either of the previous two looks, instead of using the sash as a belt, you could ditch the sash altogether and instead use one of these belts: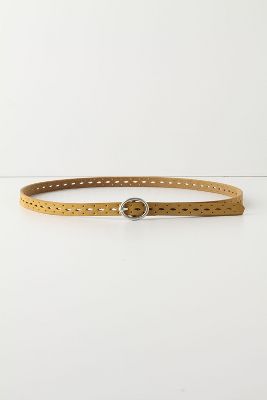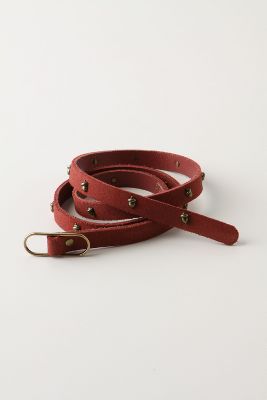 Coded Cutout Belt (dark yellow) – $38
Little Oaks Belt (red) – $32
And now for some individual pieces that would work well with the skirt…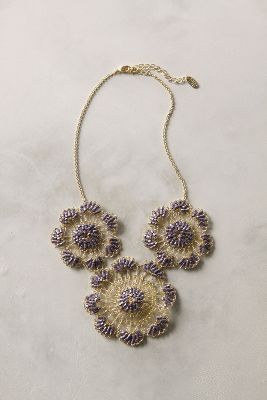 Chameli & Mallika Necklace – $188 – This could be a great statement necklace…in terms of styling, think similarly to how I used the necklace in the first few outfits (let the sash and the necklace do the talking!).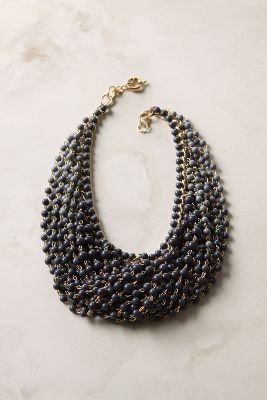 Beaded Swag Bib Necklace (gray) – $68 – This, too, could work wonderfully. Perhaps pair it with a dark navy, form-fitting top?!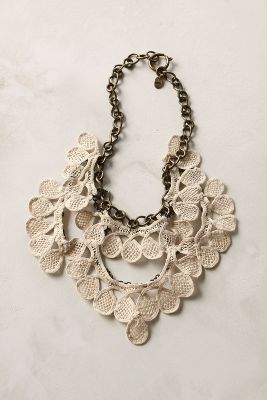 Sugared Lace Necklace – $198 – Besides having the most delectable name, this could be the perfect vintage inspired pairing with the skirt!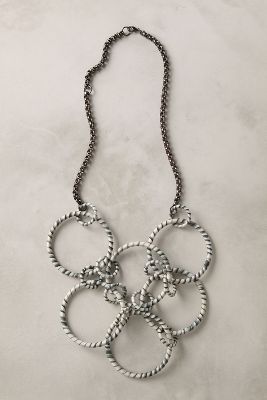 Diana Necklace – $198 – The subtle striping of this could be a great reference to the skirt. You could wear it with a bit more busy of a top than the last three necklaces, but still pair it with something fairly simple (if you're wearing it with the sash).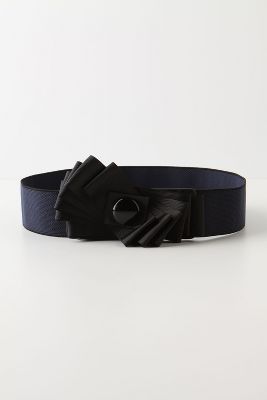 Windmill Bow Belt – $32 – This is such a precious belt and would be a great alternative to the sash!
Double Overhand Belt – $34 – If you're in the mood for something a bit more subdued than the sash, this would be great. It could easily be dressed up or down. Even throwing on a simple white tee, this belt, and the skirt with a pair of fabulous shoes would be a great casual look.
Collier Tee – $128 – This would be an incredible dressed up basic to pair with the skirt. It could be divine with the previous belt.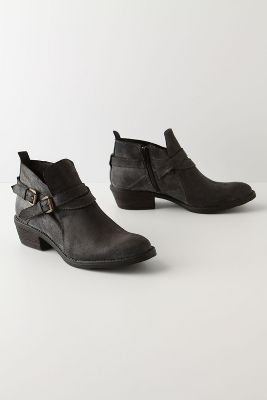 Moto Anklets – $225 – These could be the most utterly awesome shoes to pair with the skirt for a casual look.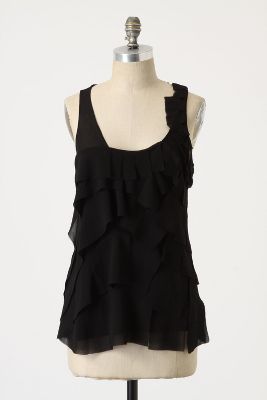 Moonless Night Tank – $88 – I would normally strongly caution you to not go overboard with the amount of tiers in an outfit…they can easily shorten you. As you know though, there are exceptions, and I think this particular top paired with the skirt could be lovely! I suggest wearing it without the sash though. Add some killer shoes and it's a great night-out look!
That wraps up this particular styling request! Isn't the Fine Line Skirt proving to be über fabulous?! Thanks for the great request, Sara! I hope this was helpful! 
Don't forget to send any and all of your styling requests to theanthropologieconnoisser@gmail.com (if you prefer, you may always leave a comment with your request anywhere on the blog too)! Thanks!