Tags
Accessories, anthro, anthropologie, clothing, Design, Dress, Footwear, heels, Shoe, Shopping, style, styling
A few days ago I introduced you to a series of styling posts based on dresses or shoes from one of two books I received for my birthday a little while back (the books are on dresses and shoes that changed the world). Today, we're looking at a shoe. I'll be honest with you…this shoe was news to me when I saw it. I sure had never seen it before, but, man, did it intrigue me!!! It's literally an origami style shoe. Talk about innovation!
The shoes come flat…you must assemble them:
(image from here)
But once you do assemble them, you have an incredible shoe…it has a heel, but a seemingly invisible one!:
(images from here)
The shoes were designed by Catherine Meuter. Intrigued by this particular design, I decided to "google" her. I found her website and was fascinated by some of her other designs. Take a look!
(images from here)
Although these shoes are also quite interesting, my inspired Anthro styling will be based on the first shoe I showed you. Creating the head-to-toe look was more challenging than usual, because this shoe is so unique. In the end, I think I captured the essence of the shoes, but you'll have to let me know.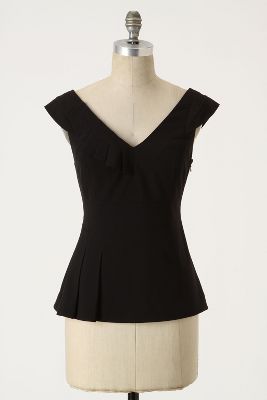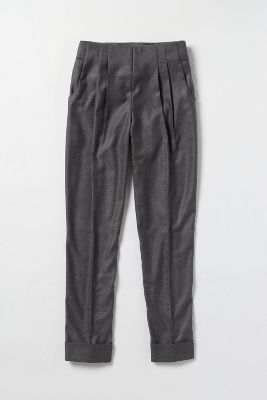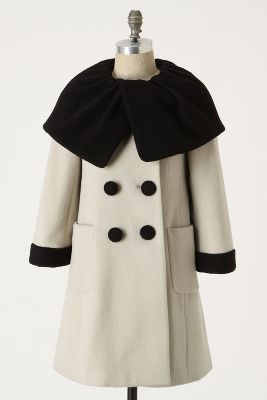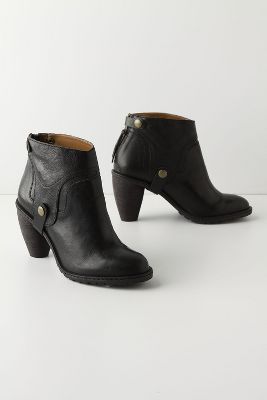 Ta-Da! Blouse – $98
Balos Necklace – $168
After Five Trousers – $128
Chocolate & Coffee Coat – $398
Skelly Ankle Boots – $188
The coat is what really started this outfit…something about it just seemed to correlate with the shoes. The outfit underneath also has a similar vibe, but it truly is all about the coat.
Tell me…what do you think of these shoes? Had you heard about them before? And what do you think about Catherine Meuter's other designs?!