Can I just say how many gorgeous coats there are at Anthro at the moment?! I guess I really shouldn't be surprised, as it is going to be winter soon, and it is Anthro! Shall I show you a few of my favorites?!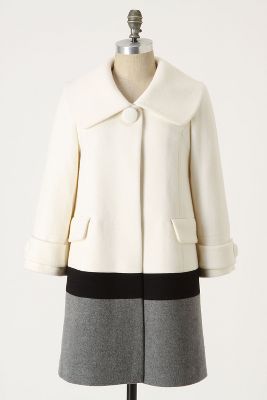 Crowley Coat – $328 – The color blocking on this is so pretty! It has a nice retro vibe to it!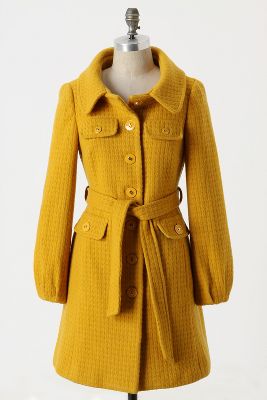 Harvested Honey Coat – $398 – I adore this coat! I mean, how pretty is it?! Hopefully the color would work with my pale skin tone (quite a bit of red in my skin tone).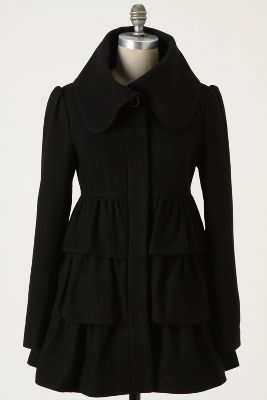 Cym and Ripple Coat (black) – $188 – The ruffles on this are precious!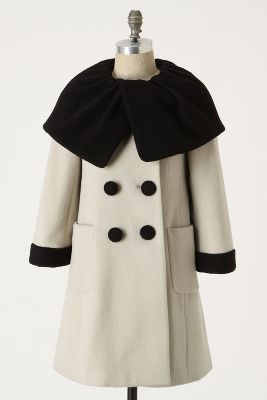 Chocolate & Coffee Coat – $398 – I used this the other day in a styling post, and it truly is gorgeous! You can't deny its vintage charm!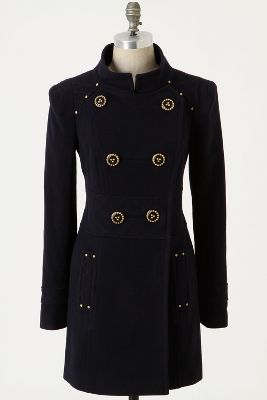 Iberia Coat – $548 – This tailored beauty is so sophisticated!
So with all the love for this multitude of gorgeous coats, why am I not pulling the trigger and purchasing one? Price! They're all $328 and up except for the Cym & Ripple Coat, which is $188 (which, if I'm being honest, I'm not quite as smitten with as I am with some of the others). I know, I know, these could all be great investment pieces, but are they all timeless enough? Decisions! If I did decide one of them is worthy of a purchase, I would undoubtedly have to wait for a sale (except for maybe the Cym and Ripple Coat), but when that happens, won't this year's winter season probably be nearing its end?! I would then have it next year, but that's a long time to wait to wear something I love!
What do you think? What's your advice? Which of these are timeless? Which of these could be worth the investment? Please weigh in by casting a vote in the polls and commenting! Thanks!
And finally, do you have any other suggestions for places to look for other coats? Thanks so much!