This is part of a series of styling posts in which I am taking a dress or pair of shoes that supposedly changed the world and translating the look into an Anthro head-to-toe styling. If you missed any of the other posts in this series, feel free to go here to check them out!
Ah, the hippie era! It largely consisted of loose-fitting clothing, often in kaleidoscopic patterns. The dress we're looking at today is certainly over the top. There's nothing minimalistic about it. Quirky? Yes. Minimal? No! Take a look.
 (image from here)
So what exactly are the details on this dress? It was designed by Bill Gibb in 1971. Twiggy wore it to the premiere of The Boy Friend.
When creating a styling, I obviously wanted to tone it done a bit. I wanted to create a look that would be practical for everyday life, but would still maintain the essence of the fabulous inspiration. Keeping this in mind, here's what I came up with in not one, but two stylings!: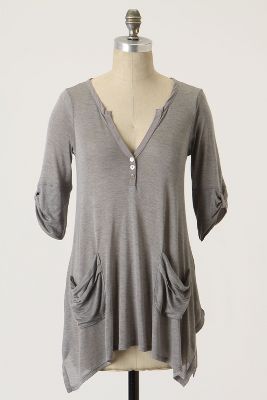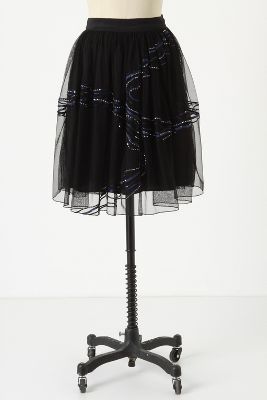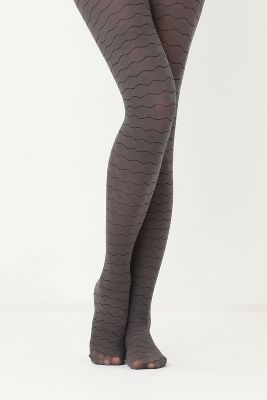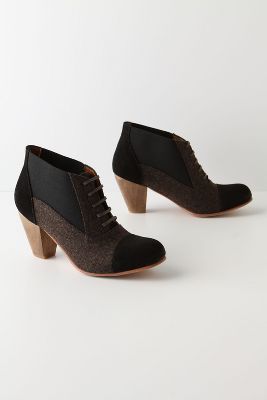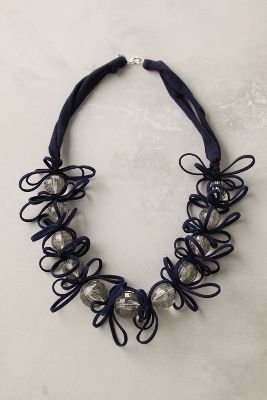 Gossamer Henley (gray) – $98
A Winter's Night Skirt – $128
Stormy Seas Tights – $16
Couturier Booties – $345
Thrown For A Loop Necklace – $48
Wear this by loosely tucking the top into the skirt. This will give volume, but not so much so that it becomes unflattering. By keeping the color palette in the blue/black/gray/brown range, the different textures, patterns, and volumes all work in a cohesive manner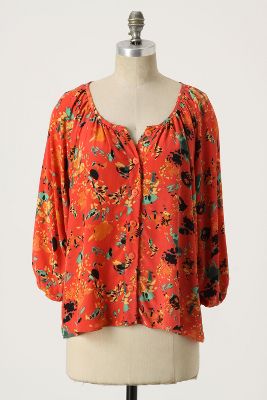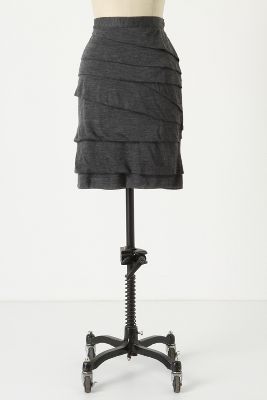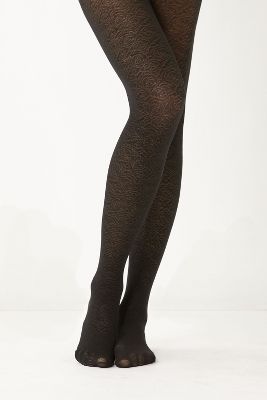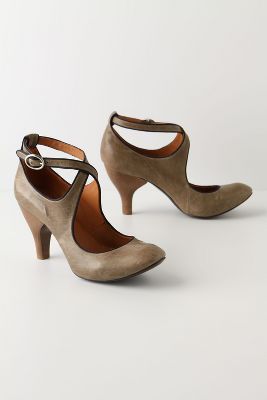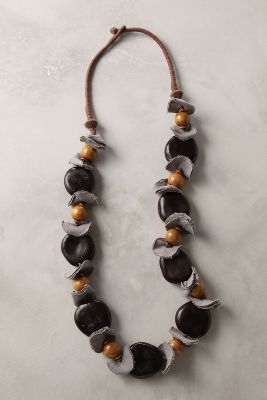 Piece De Resistance Blosue (red motif) – $128
Layered in Slate Skirt – $88
Graphic Rose Tights – $20
Milonga Heels – $375
Areca Necklace (gray) – $72
This look is all about textures (and the allusion of them). The blouse's print paired with the layered skirt and printed tights really achieves this. Adding on a necklace further emphasizes the point, while the shoes balance out the look.
.
Now tell me…would you ever consider wearing something quite as bold as the original dress in your everyday life? Or, would you rather stick with the toned down (but still utterly fabulous!) versions, as shown in the stylings?