Tags
anthro, anthropologie, chair, clothing, Couch, fashion, Flower, furniture, settee, sofa, Textile
I try not to tempt myself by looking too often at Anthro's furniture selection, but every once in a while I just have to peak. And man, today, I found some incredible, not to mention downright innovative, pieces! If only each piece didn't cost an arm and a leg!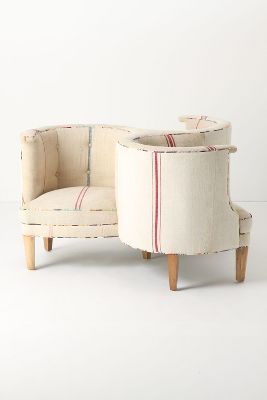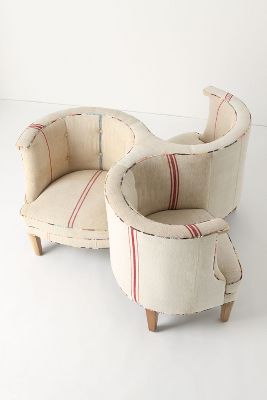 Axel Three-Seater – $2,698 PLUS $300 shipping/handling – Wow. Now this is one original piece. Imagine if you could own something so unique such as this in your own home.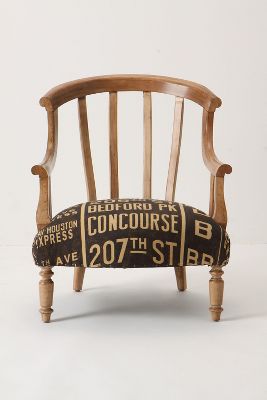 Garvey Chair – $998 plus $150 shipping/handling – There is something so whimsical, comforting, and homey about this low-to-the-ground chair. The fabric is printed with New York City subway station names! How cool is that?!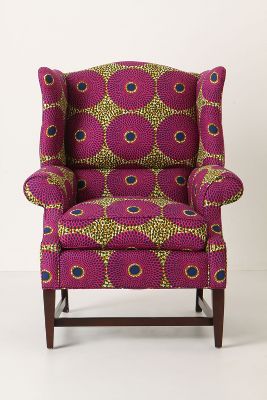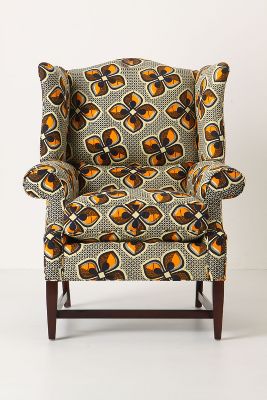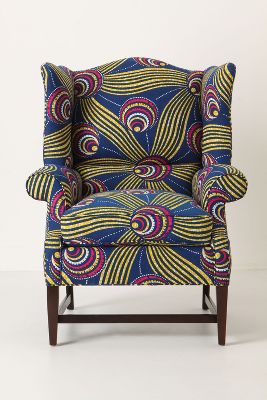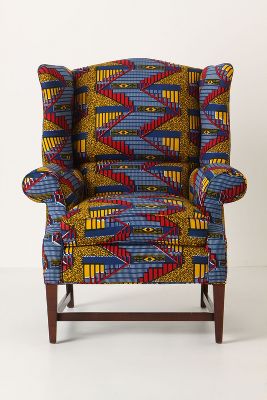 Josef Wingback Chair (shown in violet orbs, orange flower, pink shell, and blue zigzag, but also comes in butterflies) – $1,698 plus $150 shipping/handling – The contrast of this traditional "silhouette" (we're talking fashion terms still!) with the bold, modern fabrics is great. I especially love the violet orbs and orange flower prints (first two pictures)!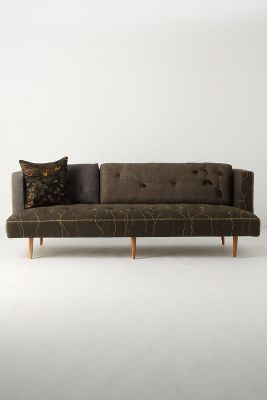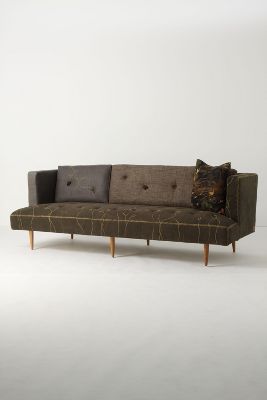 Wormly Sofa – $6,498 PLUS $300 shipping/handling – How adorable is this? The tufting along the back is disguised by the vines and flowers! The overall silhouette of the piece is also to die for!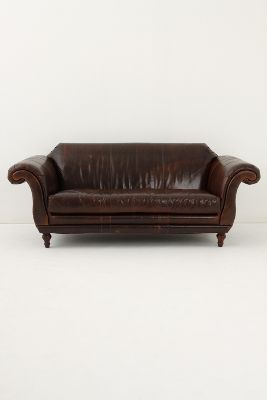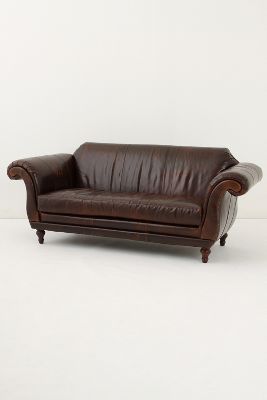 Cotswold Sofa – $4,400 PLUS $300 shipping/handling – This might seem a bit more demure than the other pieces, but to me there's something so cozy about it. Imagine throwing on a gorgeous throw and some pillows…simply perfection!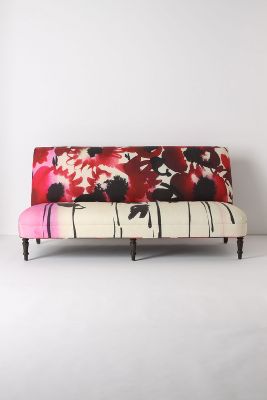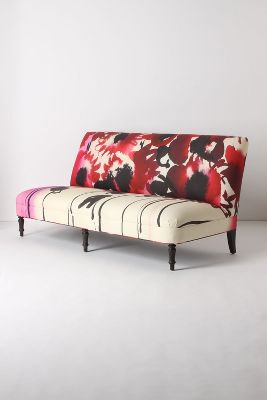 Francine Sofa – $2,998 PLUS $250 shipping/handling – This is simply an art masterpiece on a sofa. The tailored lines of the piece perfectly compliment the print.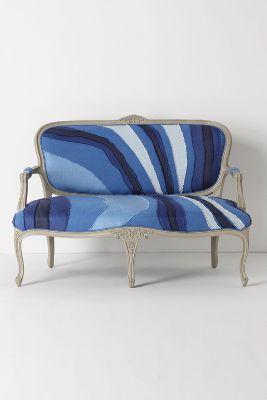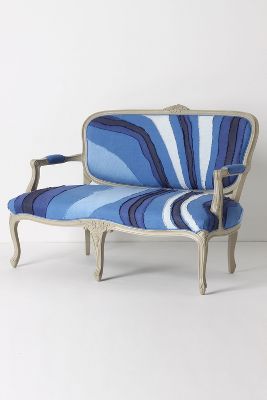 Louisa Settee – $2,498 PLUS $250 in shipping/handling – Again, the traditional silhouette of this is contrasted perfectly with the bold fabric. I love the texture of the fabric too!
And, oh, there are so many more pieces I can only dream about (I only covered the living room seating options!)! But really, of course Anthro has beautiful furniture…it's only natural to expect!
Have any of you bitten the bullet and ordered a piece of furniture from Anthro? If so, what did you buy, and is it everything you dreamed it could be (that must be rhetorical!)?