Tags
anthro, anthropologie, Bandage, clothes, clothing, Eindhoven, fashion, First aid, innovation, innovative, medicine, Netherlands, shoes, Shopping, style, styling, Women
To see the first four posts in this styling series, go here!
Art students are notoriously known for their sometimes wacky and out there ideas (well, maybe I should scratch "art students" and say "anyone in an industry related to the arts"). So what if I were to tell you that one student designed a mini collection of shoes based on medical bandages? You might think, "Crazy! Whack-a-doodle ____!" You can fill in the blank with whatever you want, but after actually seeing the shoes, you might change that word to something like "genius" or "incredible" or "I-need-those-shoes!"  This story isn't hypothetical. Take a look.
(images from here, here, here, and here)
A bit unconventional? Perhaps. A bit daring? Yes. A bit creative? A big yes! A bit sophisticated? Yep! Whether you covet or loathe these, you have to admit you're intrigued by them!
Gwendolyn Huskens designed them for her graduation show at Eindhoven's Academy of Art in the Netherlands. She appropriately named the collection "Medic Esthetic." Kind of a cute name, huh?!
Obviously my Anthro stylings are pretty abstract, considering Anthro sure isn't selling bandage inspired clothing! But that's okay! It is, after all, inspiration! Texture, though, was my foremost concern.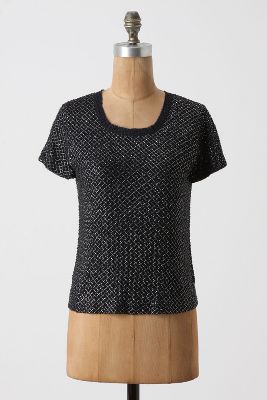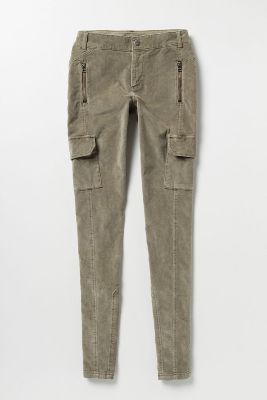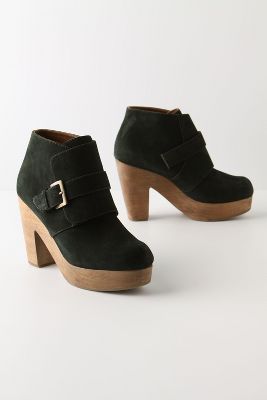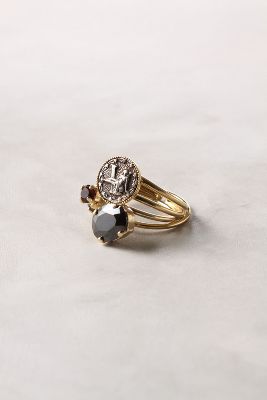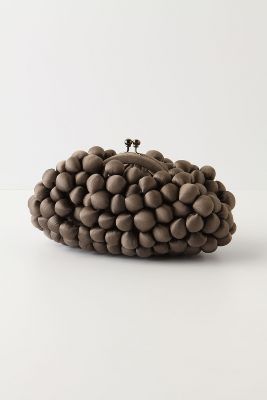 Off Broadway Top – $168
Slim & Trim Cargo Cords – $128
Finley Booties – $448
Zodiac Stack Ring – $118
Ice Wine Clutch – $188
Texture, texture, texture! I think I certainly accomplished that goal in this look! I absolutely love the seaming in the pants.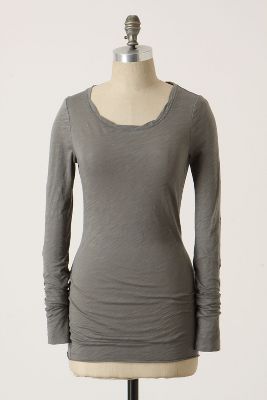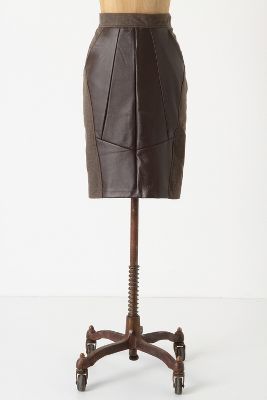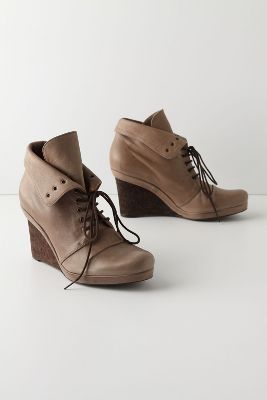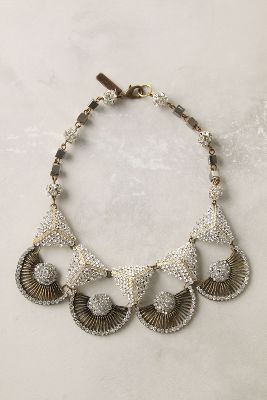 Pure & Good Basic Slub Long Sleeve Tee (moss) – $38
Neighboring Sections Skirt (brown) – $168
Athenaeum Wedges – $428
Unexplored Pyramids Necklace – $228
This skirt, with its leather and wool sections, just screamed out to me to be used in a styling for this inspiration! Tuck in the shirt and add the more feminine touched necklace and gorgeous shoes, and it's a complete look! You could easily add some gorgeous tights for added warmth and texture!
What do you think of these stylings? Perhaps more interestingly, what do you think of Huskens's shoes?!
.
By the way, did anyone tune into Project Runway's finale last night?! (If you haven't but plan on doing so, stop reading…spoilers!!!). Who do you think should have won? I'm disappointed…I was for Mondo!!! I'll be doing a post tomorrow having to do with the finale!