Tags
anthro, anthropologie, clothes, clothing, fashion, Footwear, Shoe, Shopping, Skirt, Socks and Hosiery, style, styling, Tights
It's time for another styling request!!!
This time, Laura of Anthro Closet Chaos came to me with two great requests. The first one? Review her ideas for the Berry Stitched Boots. She said she had seen the styling post I did on the boots and liked the idea of pairing the boots with the In the Trees Skirt, as I had suggested as a possibility in the post. Here's the outfit idea she came up with: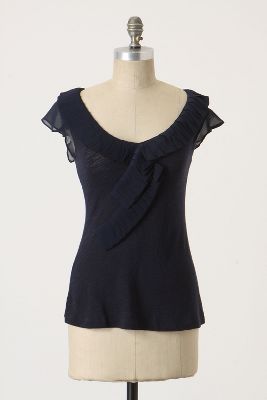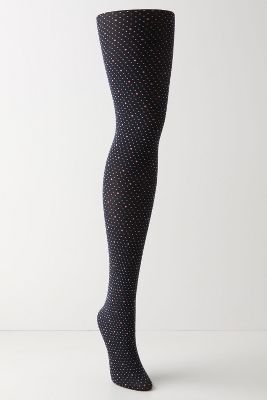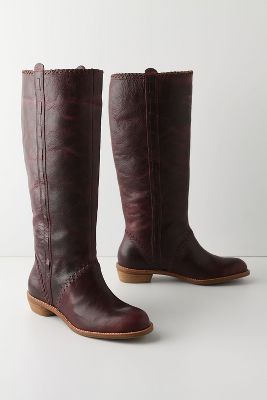 (images from here, here, here, here, and here)
Great, huh?! Laura said she wasn't totally pleased with the tights and coat, so I'm here to offer up some suggestions! To do so, I'll be looking at her virtual closet, as well as possibly offering up a few items she doesn't own.
I actually think Laura is on the money with her inclination to pair navy tights with the look. I think the exact pair of tights she chose could be just perfect. If she wanted something different though, she could go with a gray pair of tights. Patterned tights will definitely work with the skirt, but plain, opaque tights will work as well.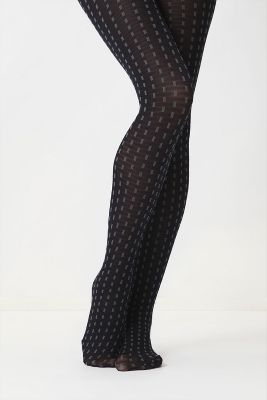 Roadway Tights – $18 – Even though these are called black in their product description, the little rectangles sure appear gray, and I'm sure these tights could work. Remember that only a bit of the tights will show between the top of the boots and the bottom of the skirt.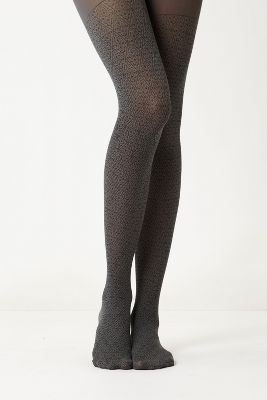 Wallpaper Tights – $16 – These probably aren't my first choice in terms of pattern, but they could still work.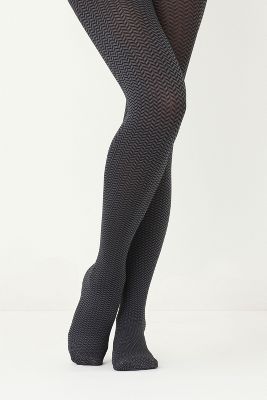 Chevron Tights – $16 – These could definitely work really nicely!
(image from here)
Laura owns these Mullion Tights in gray, and I think they definitely have the possibility of working. Again, not a lot of them would show in the look, and I think that's key (they could become too busy otherwise).
Finally, regarding the tights, one of the most important pieces of advice I can give is that one should not pair tights with the look that have a similar texture to the skirt (so sweatshirt-like appearing tights are a no-no!).
I, like Laura, admit I'm not totally smitten with the pairing of this coat with the rest of the look. It could work, but it's probably not a perfect pairing. That's okay with coats though…because if it's chilly enough that one needs the coat, people probably won't be able to see one's entire outfit underneath.
Anyway, I think Laura's Cream Confection Jacket could work nicely.
(image from here)
Additionally, the Two Paths Trench she owns could also work:
(image from here)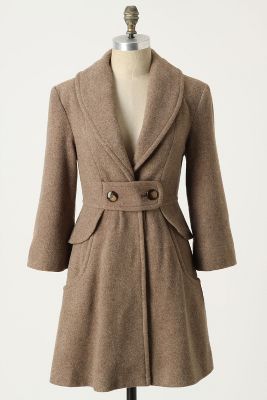 Cassonade Coat – $198 – This could work perfectly! The bonus?! It's timeless and neutral enough that anyone would be guaranteed to give it a great life in their closet!
I hope these suggestions give Laura some ideas! I'm sure this outfit will turn out fabulously, because she was already on the right track when she emailed me!
The second part of her request had to do with the stunning Perthshire Dress.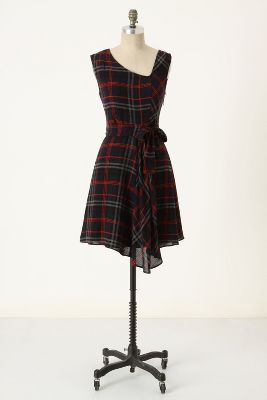 She's recently purchased it, and started coming up with ideas for how to style it. Here's what she's come up with so far: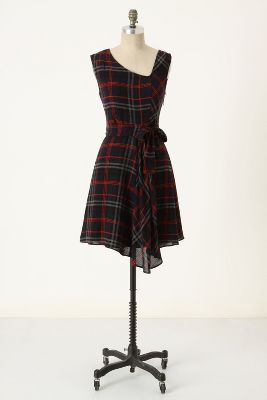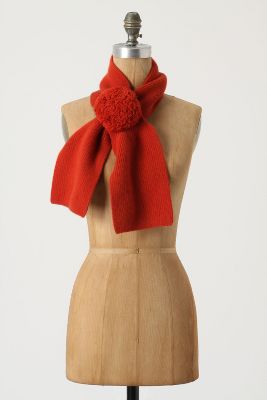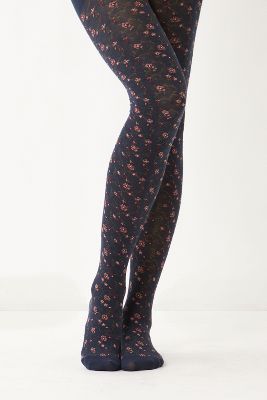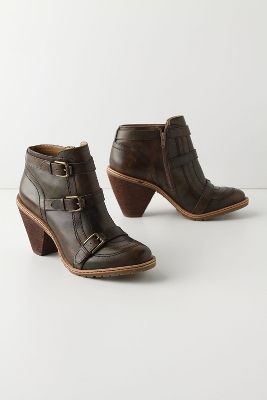 (tights image from here)
Again, she's got a great start! I absolutely love these booties paired with the dress.
In terms of tights, I would recommend going with something fairly simple, as to not compete with the pattern or cut of the dress. Also, keep the style in keeping with the overall essence of the dress. Here are some alternative tights:
(image from here)
Laura owns opaque gray tights, which I think could definitely work super well in the look. Her black opaque tights would also work.
Any of Laura's ivory/off white colored tights would work as well (go to her virtual close to check 'em out!).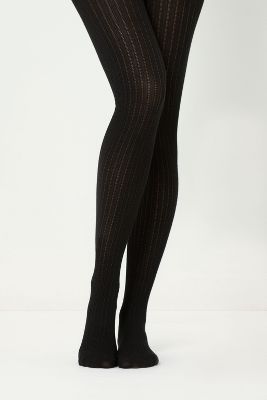 Pointelle Tights (black) – $18 – I think these could be a strong option!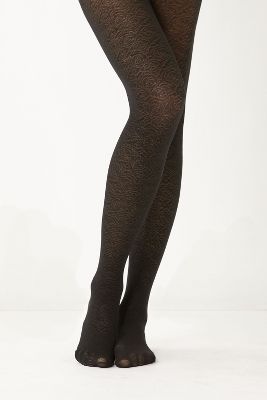 Graphic Rose Tights – $20 – The pattern is small enough on these that I think they could work well.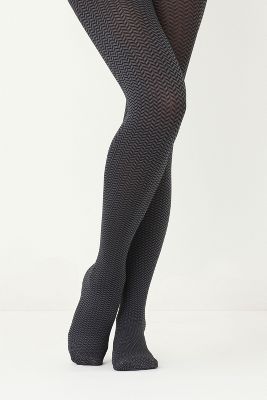 Chevron Tights – $16 – These could work. However, make sure to pair more feminine accessories with the look to soften the lines of the tights and dress.
Another idea for styling the dress would be to add a belt. Hopefully this wouldn't interfere with the bow (I haven't seen the dress in person, so I can't be positive!).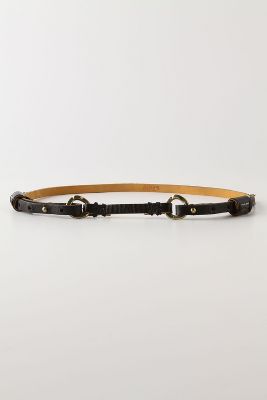 Doubly Buckled Belt – $95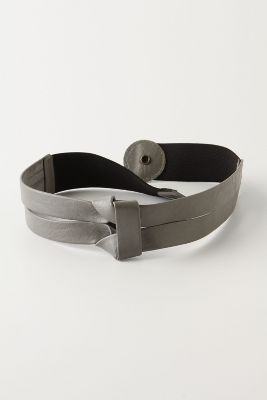 Infinity Belt – $32
If Laura wanted to switch up the shoes, she could go for either of these pairs, both of which she already owns.
(image from here)
Malted Barley Boots – These might be a bit trickier to style with the dress, considering they're a medium toned brown. Nevertheless, they could work.
(image from here)
Sasha Pumps (Macy's)
Otherwise, any of these would work as well.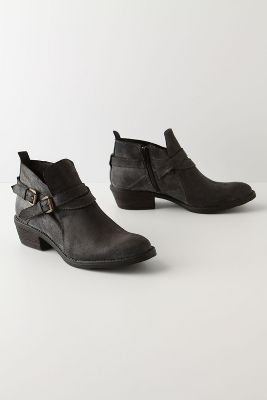 Moto Anklets – $225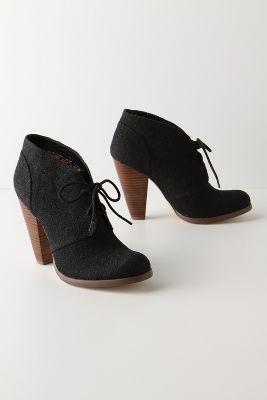 Keep Close Booties – $118
The following jacket could work really nicely with the dress. Perhaps leave it unbuttoned to let the dress shine through a bit more and keep the look somewhat casual.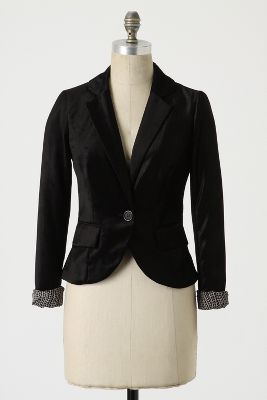 Friesian Jacket – $148
And now, how about a head-to-toe look?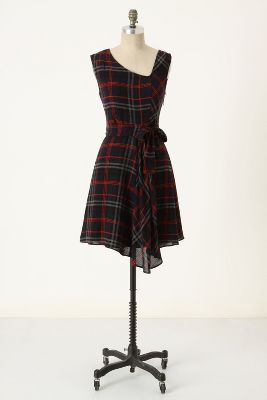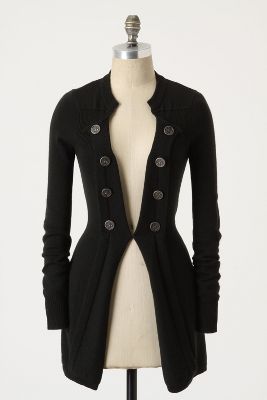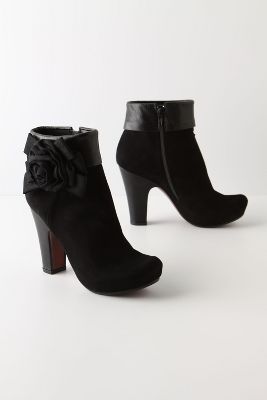 This look is mostly composed of things Laura already owns….the Brass Band Sweater and the Midnight Aspiration Booties are the exceptions. When wearing this look, I'd recommend leaving the sweater open. The soft, light, feminine necklace will add just the right amount of sparkle to the rest of the outfit. It will also draw the eye to the gorgeous asymmetric neckline!
That wraps up this styling request! I know this wasn't quite the normal format for a styling request because it has fewer head-to-toe stylings, but that's only because I really feel Laura is on the right track! I don't know about you, but I sure can't wait to see what Laura ends up doing!
Do you have a styling request(s)?! Please feel free to email me at theanthropologieconnoisseur@gmail.com!