Tags
anthro, anthropologie, Chanel, clothes, clothing, europe, fashion, heels, Karl Lagerfeld, luxury, pants, shoes, Shopping, Skirt, style, styling, top
To see the previous stylings in this series of styling posts, click here!
As you all know, the results were tallied as to which two items I would be creating Anthro stylings after! I already let you in on the fact that the winners were not either Heelless Boots or Cher's "Moonstruck" Oscars Dress. So which winner am I styling today? It's the Chanel Suit!
(image from here)
I'm sure I don't need to explain to anyone who Chanel was/is, but I will go into a little detail on this suit. I should first make clear that this is not just one specific suit, but rather a style that Chanel created and a design that was repeated again and again and again (to this day). In one word, it can be described as classic. Part of what made it such a revolutionary design was the fact that oftentimes, the fabric was tweed. Previously, this was seen as a cheap, menswear fabric. However, the suits were anything but cheap. The fur or silk that she used to line the suits added a huge dose of luxury. The complete look was high-class, but not too stuffy; tailored, but not too tailored; and simply elegant.
Oftentimes, there was contrasting trim, as seen in the first picture, but not always, as shown in this picture.
(image from here)
Perhaps equally as important as the design was the fact that these suits helped to empower women.
Chanel, herself, wearing the look
(image from here)
Without further ado, the stylings: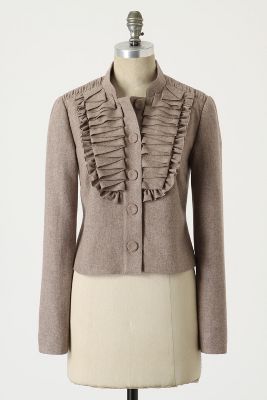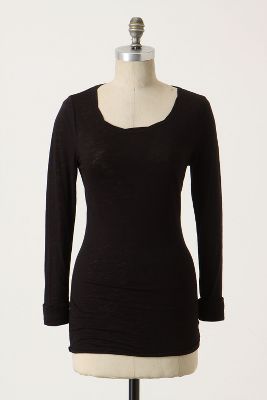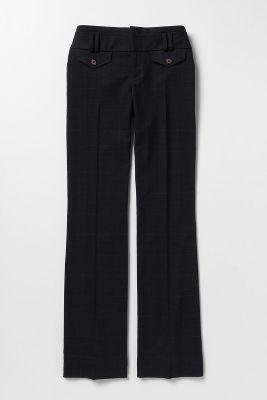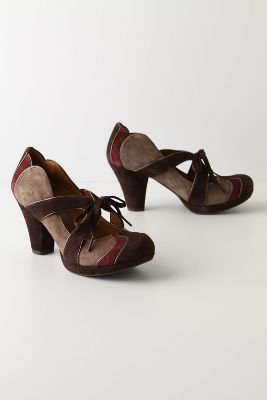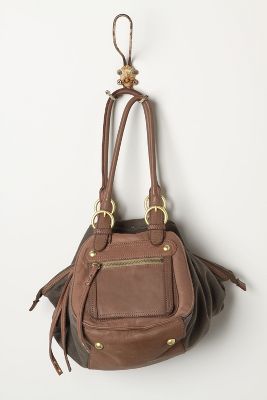 Pleated As You Please Jacket – $138
Pure & Good Basic Slub Long Sleeve Tee (black) – $38
Canterbury Trousers – $128
Muccia Platforms – $138
Expanding Tweed Tote – $118 (how perfect a name, considering the inspiration!)
Did I confuse you?! Yes, the Chanel Suit traditionally included a skirt, but hey, this is an interpretation. However, these pieces do stay true to our inspiration. The rich color scheme adds to the elegant feel, while all the subtle textures make up for the lack of a bright color.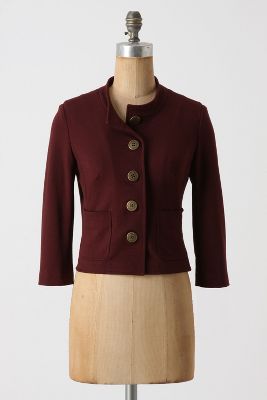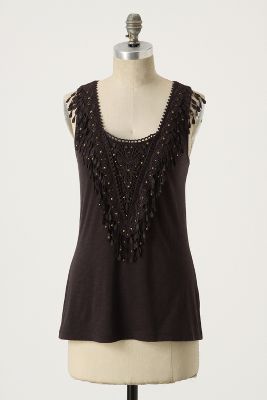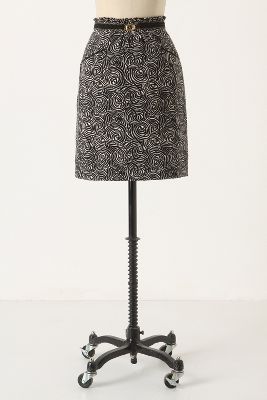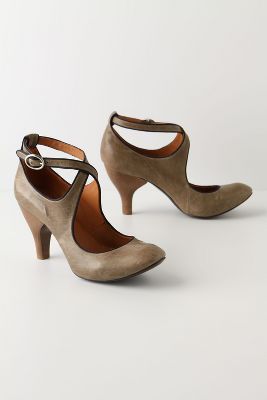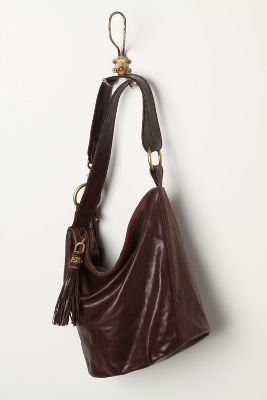 All Along Knit Jacket (plum) – $88
Leveraging Lace Tank (black) – $68
Painted Night Skirt – $88
Milonga Heels – $375
Barista Bag – $378
Keep the jacket open to allow the texture of the shirt and skirt to really play off of each other in this once again, sophisticated look. The jacket really is the essence of the Chanel suit in this styling.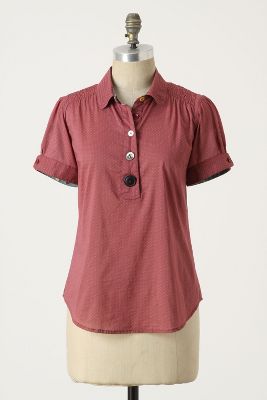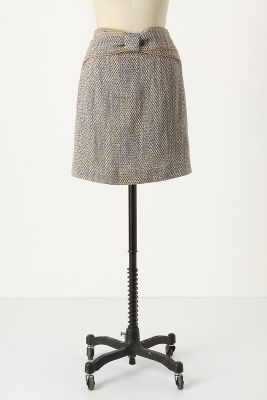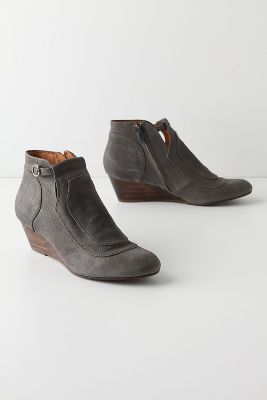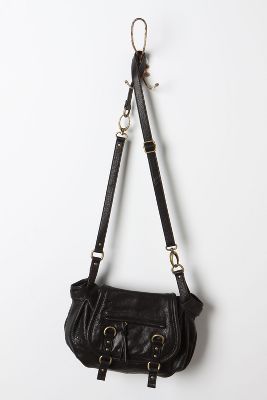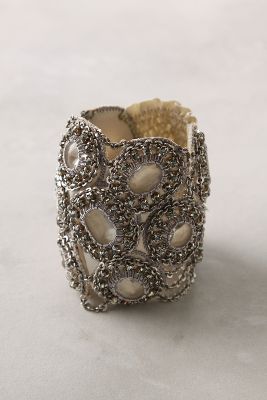 Button Parade Blouse – $78
Entrusted Mini – $148
Lysefjord Booties – $425
Petite Ecole Messenger Bag (black) – $158
Coverlet Cuff – $198
Unlike the last two looks in which the inspiration was greatly seen in the top, this time the inspiration is most prominently seen in the skirt. I'm not going to lie; this is a pretty committed, vintage look. But for those not afraid, I'm sure you could conquer it and rock it!
That wraps up this post…any guesses as to which other inspiration that you voted for has been picked?! Stay tuned to find out, but let me know your predictions!
Also, as a gentle reminder, please don't hesitate to send me any and all of your styling requests (the page has been updated…click the link!)! There is no need to be shy!
Happy Friday!