Tags
anthro, anthropologie, Arts, clothes, clothing, Dress, dresses, exposed zipper, fashion, Lace, shirts, Shopping, Skirt, skirts, style, tops, tunics, Zipper
It's been a little while since I last went through my current clothing lusts at Anthro, so isn't it time we take a look?!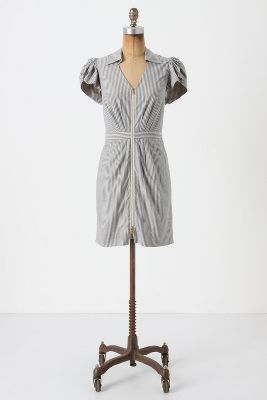 Assemblage Dress – $258 – I feel like this could either look great in person, or just look incredibly cheap. You know I love the exposed zipper, but I think the combination of blue and white stripes and gold could either look divine or, as I said, cheap.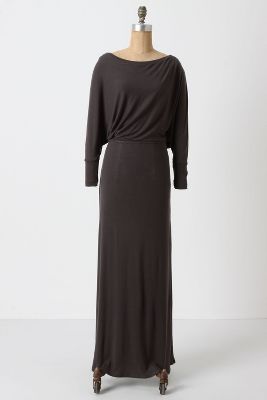 Mantle Dynamics Dress – $148 – There is no way this would work on my short frame (just under 5 foot), but on the right person, I'm sure this could be absolutely stunning. Beyond stunning.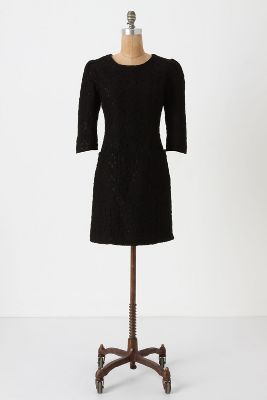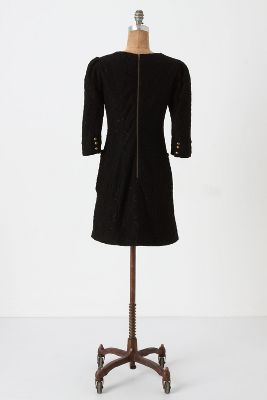 Swizzle Stick Cocktail Dress – $268 – Lace, an exposed zipper (!), and Tracy Reese? Yes, please! I'm sure this could be just darling. Too bad it's an online exclusive!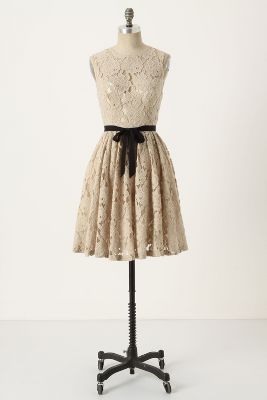 Spinning Lace Dress – $288 – This looked absolutely perfect in the catalog. I don't think it would probably look good on me due to my pale pink skin tone, but again, on the right person…perfection!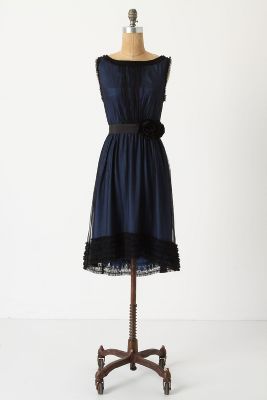 Stilled Night Dress -$128 – If you have an ocassion for this beauty, goodness, are you in luck! I saw it in store (didn't try on), and it's gorgeous! And it's price sure isn't bad for Anthro!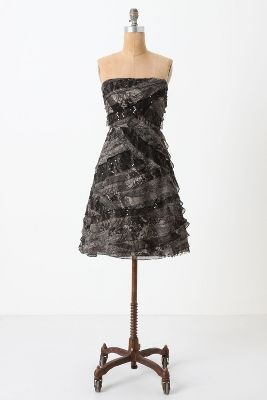 Curving Cloudcover Dress – $398 – This is another dress that has the potential to be dazzling. It's price though?! Crazy!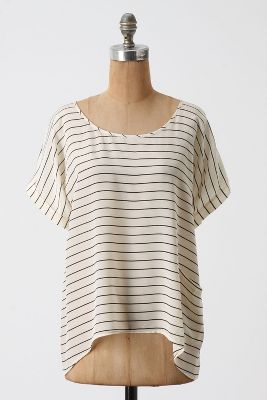 Hermitage Top – $98 – This reminds me of the Look About Blouse, which I own, so obviously I'm smitten with it! If it ever gets to a low enough sale price that it's nearly a steal, I'll be picking it up!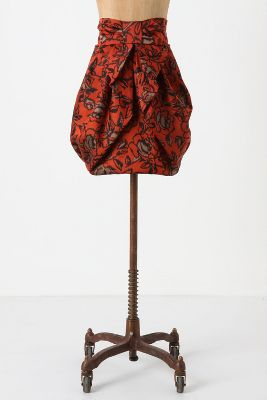 Jacquard's Missive Skirt – $158 – This reminds me greatly of the Aniseed Skirt, as I'm sure it does for many of you as well. I loved the Aniseed, so it's no surprise I love this too. However, the Aniseed just didn't work on my frame as it was too big and overpowering (just under 5 foot and a size 00-0). Sadly, this skirt probably has the same fate.
Tie-The-Knot Tunic – $98 – I love this! I actually prefer the black version, but I put up the beige version as I think it's easier to see the detailing. Apparently, from what I can tell from the reviews of it, you can tie ties as you like to create your own sort of shape and detailing. How fun!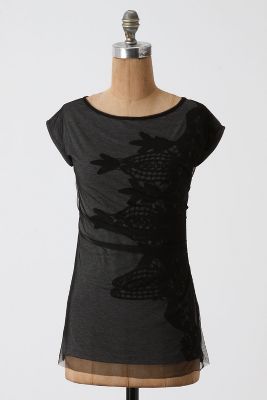 Daylight Aurora Top (black) – $78 – Previously, this only came in beige, and while I thought it was pretty, I dismissed it because of the color (and the issue of it not working with my skin tone). However, this might work.
In summary, I'd say Anthro certainly has many great holiday party/gathering dress possibilities!
As usual, please tell me what you are currently lusting! Do any of my picks correlate with your picks?