Tags
anthro, anthropologie, clothes, clothing, fashion, Footwear, Ruby slippers, sale, Shoe, Shopping, Tights
Have you fallen in love with a styling I've created? Or, has a styling sparked ideas for an outfit? Well, wouldn't you love to be able to score some of those pieces on sale? As I've done in the past, today I'm going to feature items that have recently gone on sale that I've used in past stylings (I'll of course direct you to the post in which the item was used). Ready? Let's get started!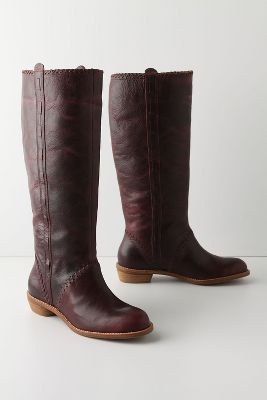 Berry-Stitched Boots – originally $258, now $129.95 – Debbie asked me to style these, and I did so here. Check out the fabulous ways in which Debbie has ended up styling them on her blog too!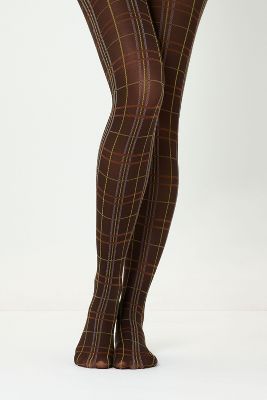 Perfectly Plaid Tights – originally $18, now $9.95 – Winter is upon us…why not stock up on some tights on sale?! I've actually used these quite a bit…here in one of the Berry-Stitched Boots stylings, and here in Sawan's styling request for the Distant Chirping Chemise.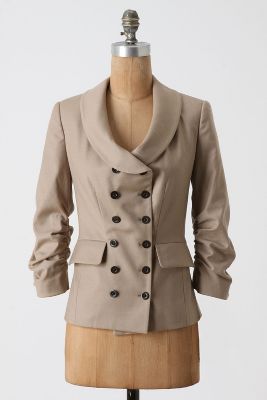 Brief Meeting Blazer – originally $148, now $79.95 – I used this when creating a styling inspired by Dorothy's Ruby Slippers…a styling post you voted for to happen!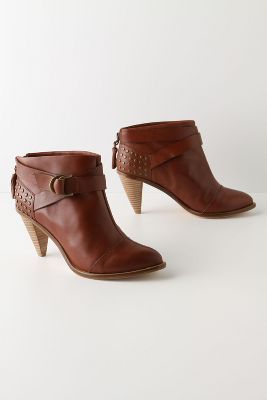 Jumping Order Booties – originally $159, now $89.95 – Who doesn't like chocolate?! I used these beauties when creating a styling inspired by International Chocolate Day!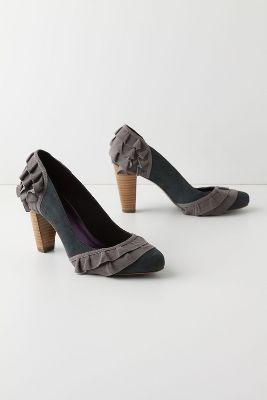 Small Doses Heels – originally $158, now $89.95 – These were used in the styling of the Compeer Dress!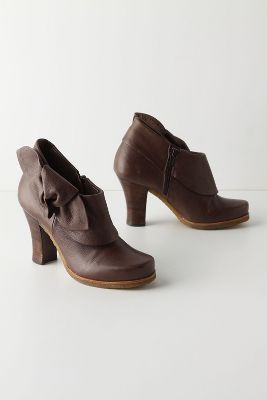 Accoutrement Booties – originally $298, now $149.95 – I also used these when styling the Distant Chirping Chemise, as requested by Sawan.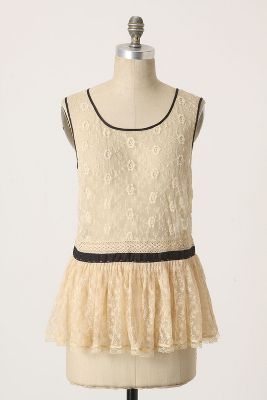 Calderbrook Blouse – originally $118, now $59.95 – This was used when styling a look after Dianna Argon's Emmy gown! The look it was used in actually was one of your top two favorites in the post, as voted by you!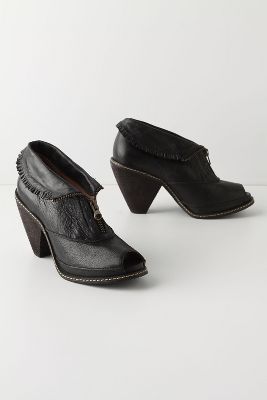 Old Clem's Peep Toes – originally $168, now $89.95 – These were used in one of the stylings based on a winning look by Project Runway's Mondo (don't get me started again on how he should have won!).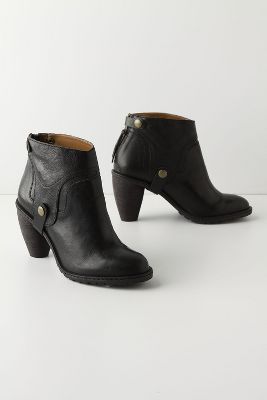 Skelly Ankle Boots – originally $188, now $99.95 – These were used in a look inspired by Catherine Meuter's impressive origami shoes.
So, let's say you were to purchase all of the items in this post (yes, I realize that's unlikely, but let's pretend). How much would you have saved by purchasing all of these items on sale? 713.45 dollars, or a little over 47%!!! Isn't that incredible?! I guess this goes to show how waiting for a sale at Anthro can pay off (literally). At the same, time it's risky…will they still have your size when it gets to sale?! Tell me…do you generally risk it and wait for a sale, or secure your favorites and purchase them at full price? I generally purchase pieces I absolutely love at full price, and wait for a sale for the pieces I like, but am not totally and utterly in love with.