Tags
anthro, anthropologie, chanukah, clothes, clothing, fashion, Hanukkah, Holidays and Observances, Jews, Judaism, style, styling, Total Cost
Sorry I've been absent the past two days…I've been super busy, and getting back to regular life after the holiday weekend sure has been hard! Let the countdown to my winter vacation begin!
Anyway, we have quite some ground to cover here today, readers! As you know, there was a sale today at Anthro, so sale outfits are in order! Also, it's the first night of Chanukah, so it's also mandatory to create inspired stylings based on the holiday! So what am I to do with this predicament?! Create a few sale outfits inspired by Chanukah, of course! Not Jewish? Don't worry…these looks can be worn for any occasion!
But first, the ground rules for Chanukah dressing (which are rules that can be applied for any holiday):
Do not wear the cutesy sweaters with the embroidered holiday inspired apliques. Don't be fooled by the word "cutesy". Cutesy does not equal cute! Repeat after me. Cutesy does not equal cute! Thankfully, Anthro doesn't even sell this stuff, but I thought I'd put it out there anyway.
Do not get too theme-y.
Do get inspired by the holiday. Literal is a no-no…inspired is the way to go!
As always, do remember to look for clothing that fits properly and flatters your shape.
Sound reasonable?! I hope so! And so on to the Chanukah-inspired-sale-oufits!
First up is a casual look…but a chic one, nonetheless!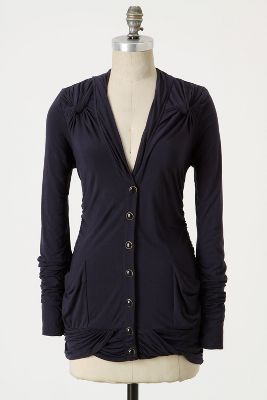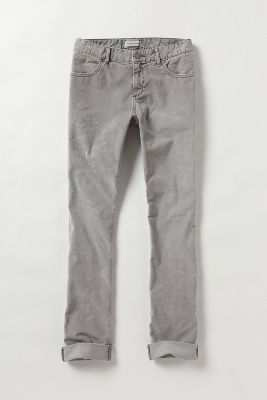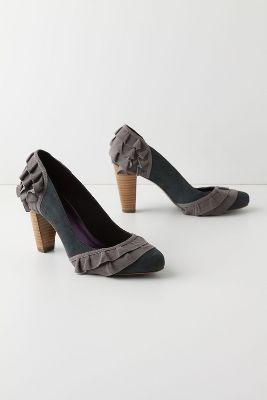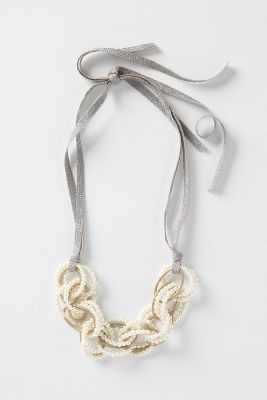 Twist Knit Cardigan – on sale for $84.95
Pilcro Cohort Corduroys (gray) – on sale for $59.95 (!)
Small Doses Heels – on sale for $89.95
Cirque Du Margarites Necklace – on sale for $19.95
Total Cost: $254.80
Original, Pre-Sale Cost: $452(!)
The blue and gray color scheme is ultra sophisticated, and fits in with Chanukah, but not in an outlandish way. The complete look is definitely understated.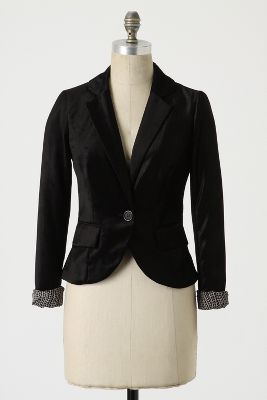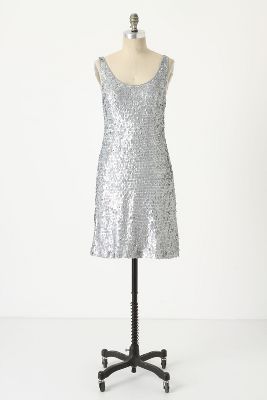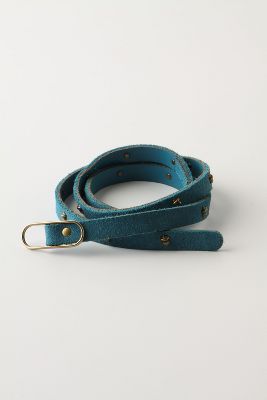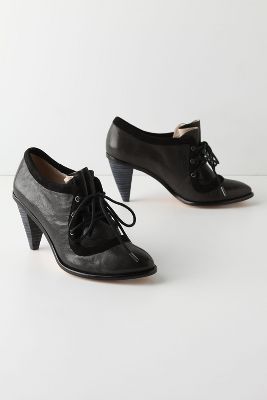 Friesian Jacket – on sale for $79.95
Silver Cloud Dress – on sale for $89.95
Little Oaks Belt (turquoise) – $19.95
Pretty As a Peacock Heels – on sale for $79.95
Total Cost: $269.80.80
Original, Pre-Sale Cost: a whopping $517!
Now this is a glam look. The dress references the shining candles of the holiday. Add on the blue belt to add an extra splash of color and fun, and put on the jacket. Leave the jacket open though to let the belt peek through. The shoes finish off the look.
Whether you celebrate Chanukah or not, these could both be great looks!
A Very Happy Chanukah to my Jewish readers! And did anyone snag anything on sale?