Tags
anthro, anthropologie, Carine Roitfeld, celebrity, clothes, clothing, fashion, French Vogue, paris vogue, polls, style, styling, Vogue
I asked you last Friday to please vote for one of nine looks worn by the ever stylish Carine Roitfeld, resigning editor of French Vogue, to be used for an inspired styling! Well, the results are in. Drum roll please…
We have a tie for the runners-up…and they are:
Looks 2 and 6!
But now, the real winner…drum roll once again…
And the winner is….
Look number 9!
This looks is very on trend at the moment – almost military inspired. I love the menswear and edgy feel to it, but it also maintains its femininity and allure. It's so simple, but so perfect.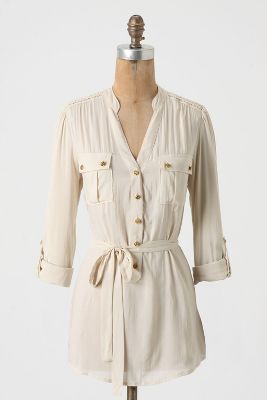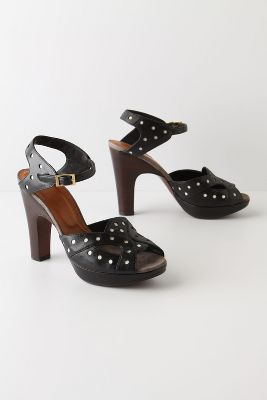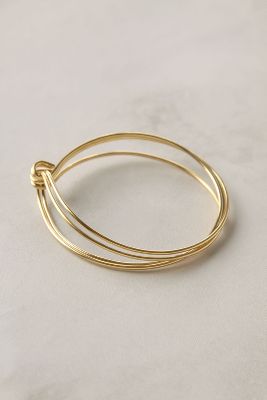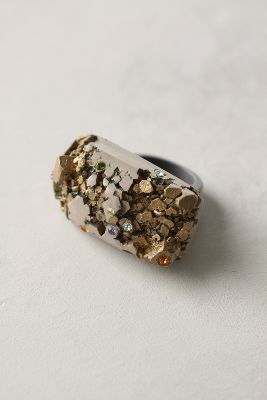 Facile Camp Shirt (cream) – $78
McQueen Slim Cargo Trousers (green) – $88
Opening Night Lights Platforms – $378
Hatshepsut Bangle – $38
Colorful Crags Ring (brown) – $198
Wearing this look you will look put together but totally understated. It's a seemingly simple outfit with much more impact than you'd think.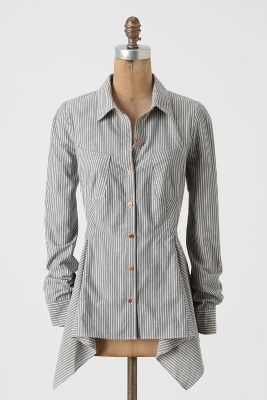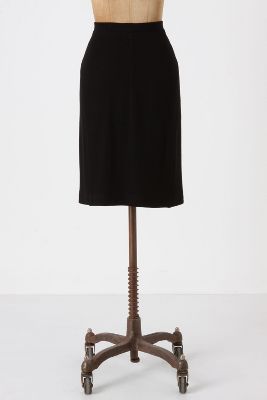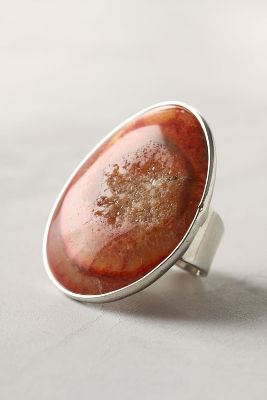 Mallarme Buttondown – $198
Ponte Pencil Skirt – $78
Louvre Shutter Booties – $198
Earth's Gifts Ring (orange) – $98
I love the way the shoes' slits pick up on the stripes and angular cut of the shirt, while the orange ring offers just that right pop to the subtly blue top and shoes.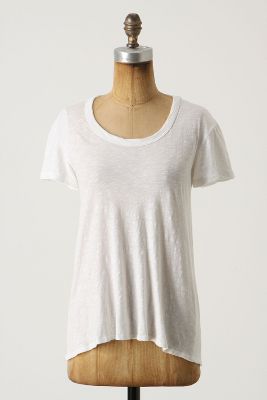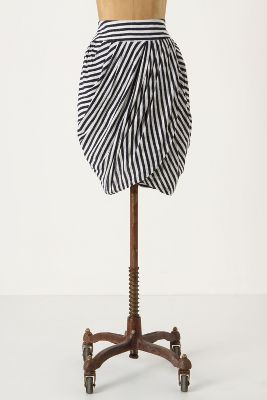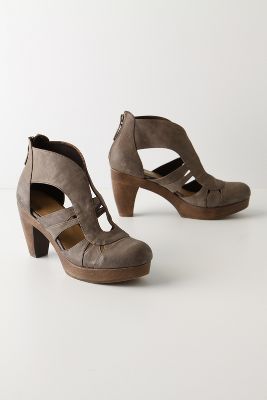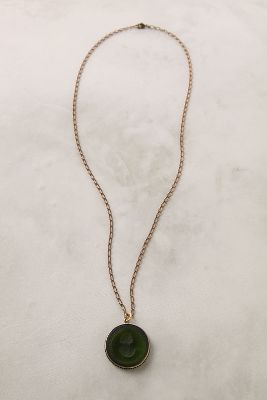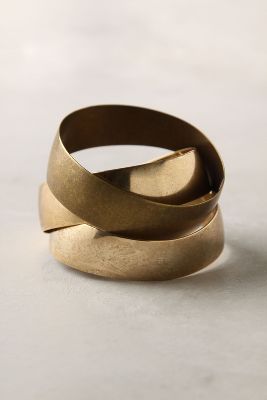 A Bit Biased Tee (white) – $38
Geometry In Motion Skirt – $78
Endless Journeys Heels – $378
Time Span Cameo Necklace – $118
Brass Bangle Set – $58
Loosely tuck in the shirt to the skirt, and you'll have a gorgeous silhouette – one that skims the body perfectly. Add simple jewelry and gorgeous heels and you're sure to impress!
Thanks to everyone who voted! I hope you enjoyed these stylings!