Tags
anthro, anthropologie, Christmas, clothes, clothing, fashion, French Polynesia, Maldives, Shopping, style, styling, Travel and Tourism
Ya, that's a forecast. You know….of where I'm wishin' I might be headed off to right now. Somewhere tropical, I'm thinking…and of course, why not go all out?! The Maldives? French Polynesia? Any other suggestions?
Well, time to pull me out of that day dream! However, we are going to discuss a forecast today…just not one of a dream destination. Actually, maybe it is a dream destination…fashion/Anthro land! (Again, I'm quite sorry for my apparent loopiness that is coming across. That's what happens on your first day back from vacation!) Anyway, what I'm trying to say is that we're going to do some trend forecasting today, otherwise known as looking for a common thread (we did it way back here, and a little bit here).
So, how to tackle this job? We'll look at every other item listed on Anthro's "New Arrivals" page for the categories of dresses, sweaters, tops, jackets and coats, denim and pants, and skirts. For the sake of space, I'll look at the four items from each category. Make sense? If not, hopefully you'll just be able to follow along (again, my first-day-back-loopiness might be making this unnecessarily confusing!).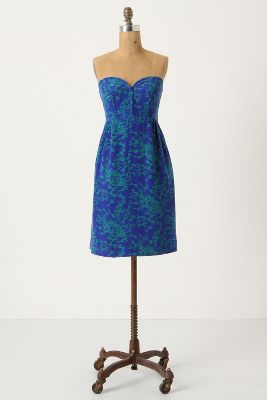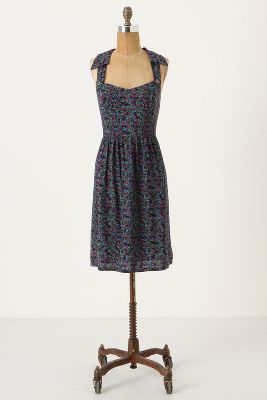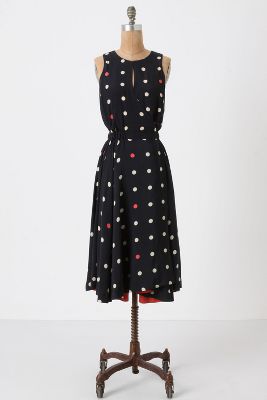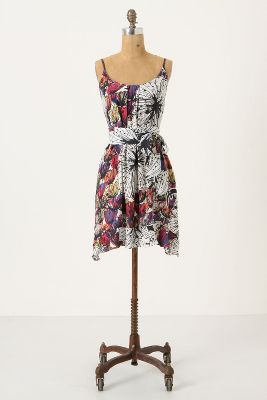 Thoughts:
more of an emphasis on the natural waist
for the most part, longer hemlines
prints
retro vibe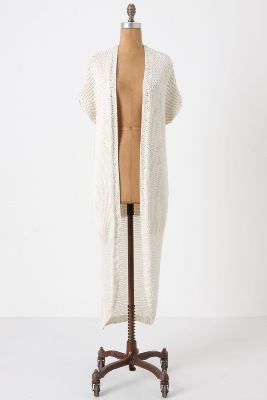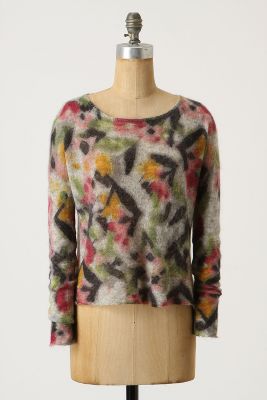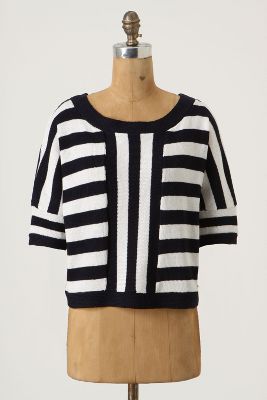 Thoughts:
thicker, chunkier knits
some geometric shapes
retro vibe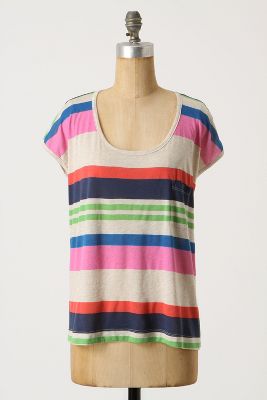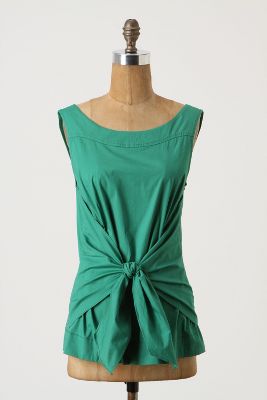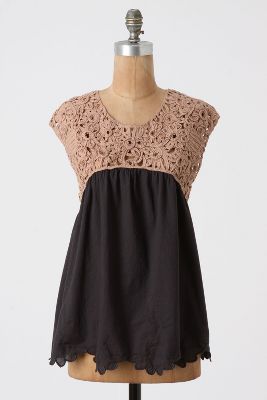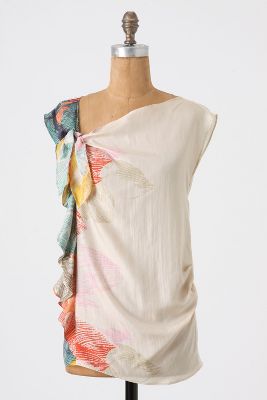 Thoughts:
feminine and flowy or geometric
bold colors or soft, muted colors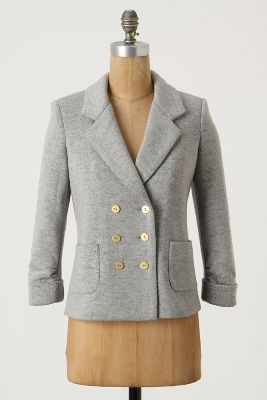 Thoughts:
menswear inspiration that we've seen for a while now continues to shine
pockets front and center
an overall simplicity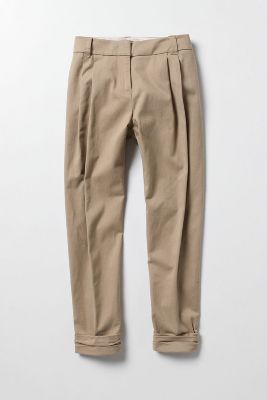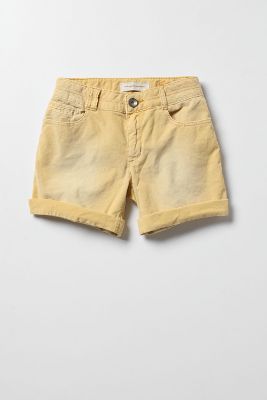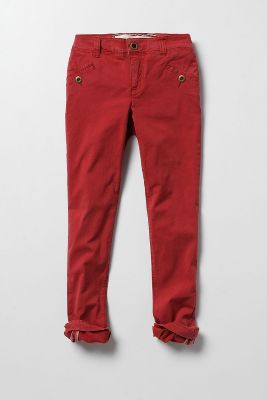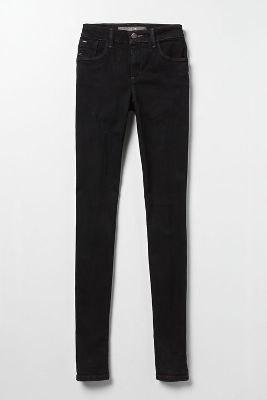 Thoughts:
clean and simplistic and/or retro
color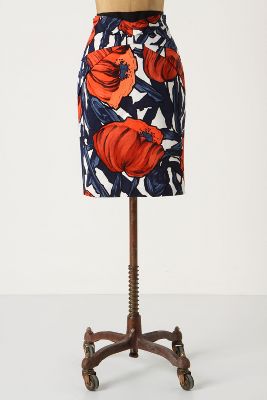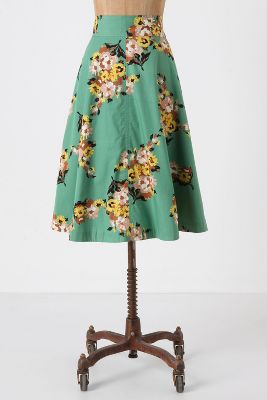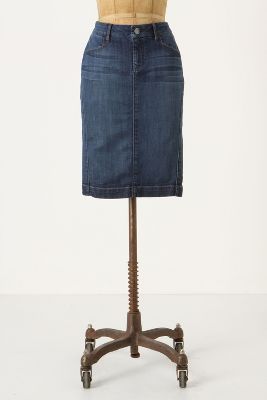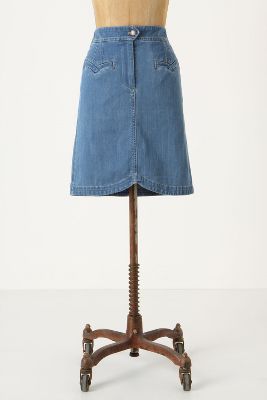 Thoughts:
florals
bold prints
denim (count me as a bit surprised!)
longer hemlines
retro inspired
Again, remember that all of these were a somewhat random sampling of the new arrivals…so, our results might be a tad skewed. However, we should still be able to seem so common threads, and come up with a trend forecast? I'm seeing it? Are you?
Here's what I've come up with: We're definitely taking a look back at the past…retro (60s-ish, in particular) is in. Because of that, think longer hemlines, floral prints, and bold patterns. Think feminine with a bit of an edge.
I don't know about you, but that sounds pretty good to me! Just as a reminder though, always work on developing your personal style, and then, if you want, incorporate some trends. Don't go overboard with trends! Keep your body type in mind as well (I, for example, know that the longer hemlines would just drag my 5 foot body down!).
What do you think of this trend forecast? Are you excited about it? Do you see any other common threads? Let me know!
And for those of you who had to return from vacation today, like myself…hope it went well!