Tags
anthro, anthropologie, Blouse, Boots, Cardigan, clothes, clothing, fashion, Footwear, reader request, rich colors, Shopping, style, styling, styling request, Sweater
Hey, everyone! Sorry I've been MIA the past two days….I've been buuuussy!
Anyway, Loraine (hi, Loraine!) left a comment on a post the other day inquiring if I had any suggestions for a top for her to wear with her AG Stevie Cords (gray) and her newly acquired Gilgarran Boots!
I think Loraine made a fabulous decision to pair these two pieces together…I mean, look at them! It's a gorgeous combination!
But on to which tops might work nicely: In terms of guidelines, I'd actually say she's quite flexible here, as gray and brown are both neutrals, and neither piece specifically requires something in a top. It really depends on what type of look Loraine is going for. Let's take a look at some options!
For a vintage feel, which could be lovely (and on trend but totally classic), she could go for any of these!: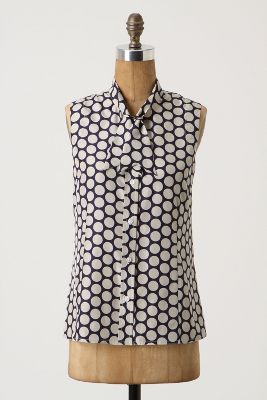 On The Agenda Shell – $88
 This paired with a nice cardigan (cream/ivory, possibly) would be one classy and beautiful look!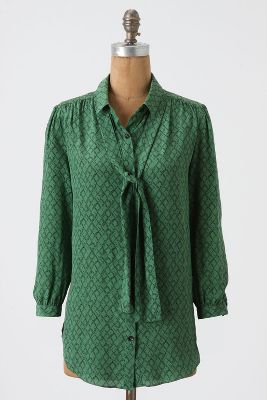 Precious Particulars Blouse – $98 
This would nicely pick up on the pattern of the lacing on the boots. However, to keep the look young and modern, careful accessories should be added…think modern and streamlined.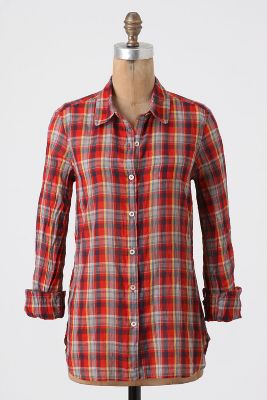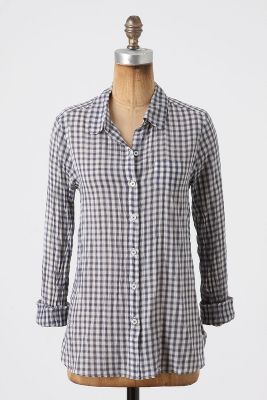 Poche Shirt (red motif and blue motif) – $78
Either of these could be a beautiful pairing with the boots and pants to create a casual look. To dress it up a bit, throw on a simple cardigan and a chunky statement necklace.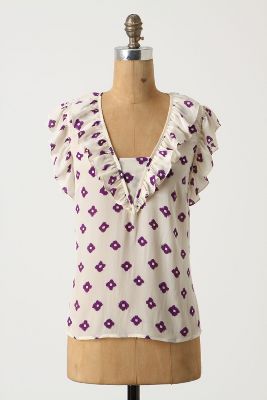 Wind-Tossed Top – $98
The rich purple would look absolutely luxurious with the gray pants and dark brown boots. Perfection!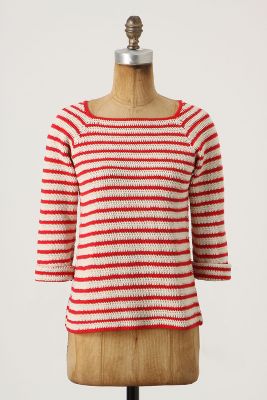 Past Reflections Pullover – $198
This could be another great casual option. And have you seen the back of this? There's a criss-cross that is simply stunning and totally unexpected!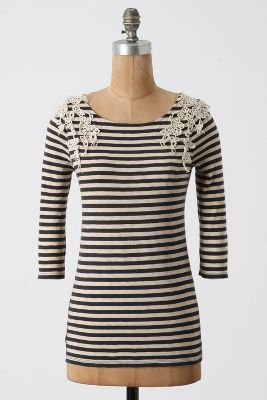 Fancified Boatneck – $58
The sweet appliques make this otherwise modern shirt a little more vintage…and paired with the pants and boots, it could be great!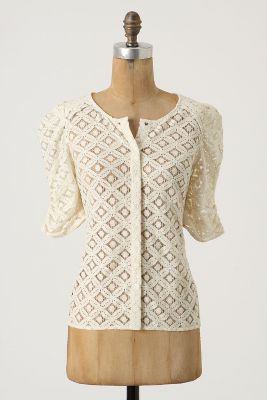 Back Porch Blouse – $98
Again, the diamond shape of this gorgeous top would mimic the lacing on the boots. Just be sure to accessorize with modern pieces!
For a more thoroughly modern look: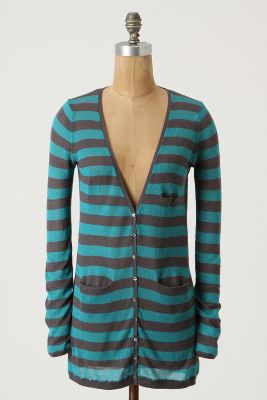 Borrowed Boyfriend Cardigan (turquoise) – $78
The aqua in this top looks lovely with gray, doesn't it? The added brown of the boots would also look fabulous!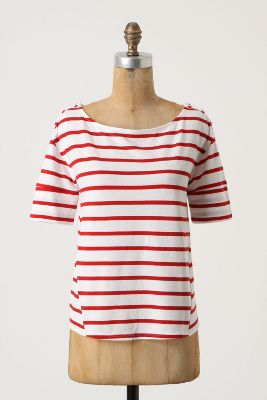 Post-Match Top (red motif) – $48
I guess we're on a bit of a stripes kick here…but hey, they're great and definitely in style! This particular top would be nice and fresh with the pants and boots.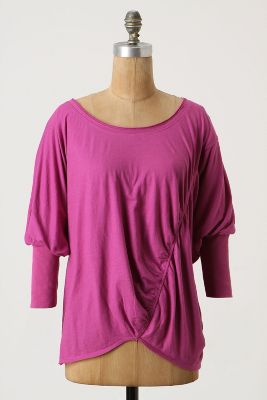 Side Swept Top (pink) – $58
Now this would take the look in a totally different direction! I'd suggest pairing a silver necklace with it to bring back the gray of the pants.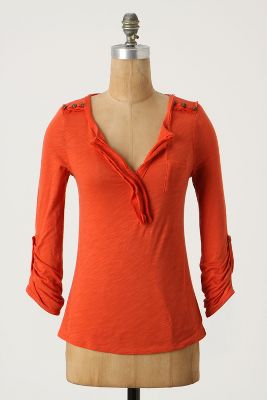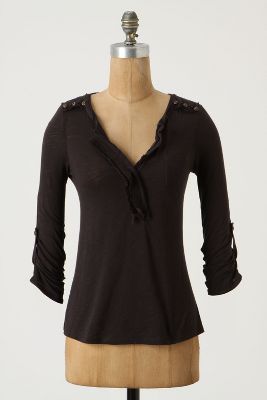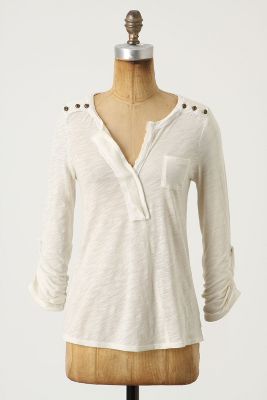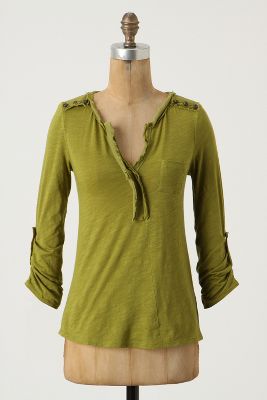 Military Henley (orange, black, ivory, and green) – $58
Any of these colors would be great for creating an effortless casual look!
There you have it! There are definitely many more Anthro tops/sweaters that would work, but hopefully this will help Loraine!
Which top do like best paired with the pants and boots? I'd love to hear (and I bet Loraine would too!)!