Tags
anthro, Blouse, Casual, clothes, clothing, fashion, Jean skirt, Jeans, Shopping, Skirt, style, styling
If you're looking for a way to end your (probably stressful) Monday, I've got you covered…with a styling request! SK asked me the other day for help with her Rochelle Blouse.
Although the blouse is no longer available, I talked about it when it was quite a few times (for example, I found a sighting of it on HGTV here, and told you about my catalog lust for it here). I never got a chance to get my hands on it…so you could say I'm a little bit jealous that SK has it. But it's okay. I'll just try my best to help her make it look fabulous (just to be clear, my jealousy is in a totally friendly way!)!
Back to the request: SK says she has a professional job, but the only way she's worn this blouse is with jeans (which I bet looks great…that's how it was worn in the catalog). We'll try to remedy that! Also, she's 5 foot 2 inches tall and is slender.
When I first started brainstorming, I immediately thought of a jean skirt. I'm unsure if this would be dressy enough for SK's job, but I thought I'd suggest it anyway. Remember the other day we pondered the thought that jean skirts may be rising in popularity/trendiness too?! If SK is open to jean skirts, I think either of these would be great: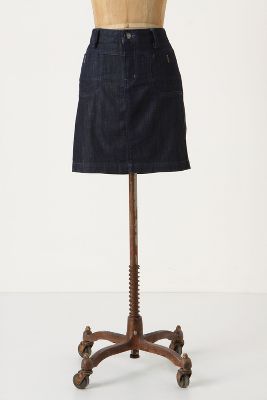 Perpetuity Pencil Skirt – $78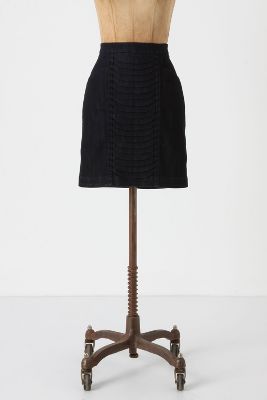 Scaled Denim Skirt – $158
Some other skirts that could work include the following:
Ponte Pencil Skirt – $78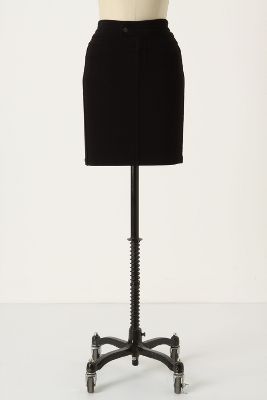 Into The Fold Skirt – originally $128, on sale for $69.95
A patterned skirt could also definitely work, but at the moment I don't see any at Anthro that I think would be suitable. The key would be a very subtle pattern. If pattern play seems intimidating, try playing with textures instead (the second jean skirt has some nice texture down the center, for example). You can also leave pattern play for the tights and just do a simple pencil skirt.
A great pair of wide legged trousers would also be great. They would help lengthen SK's legs, as is always a great thing to do, especially for the petites out there like SK and myself! Although these pants aren't petite, the overall style is nice, and unfortunately, Anthro doesn't currently carry any petite wide legged trousers.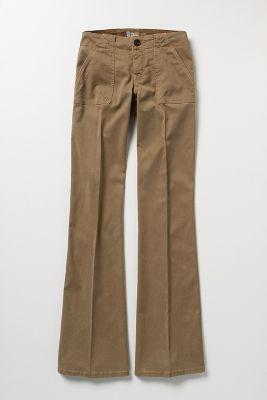 Clean Slate Carpenters (beige) – $98
Just as another side note, I should mention that pleats, such as the ones on these pants, sometimes work and sometimes don't work. You really just have to try them on and determine that for yourself, along with analyzing the fit of the rest of the pants.
A great deal of the beauty in the Rochelle Blouse is the top of the sleeves, so it would be sort of sad to cover them up. However, the rest of the blouse still is beautiful, so in trying to get as many different looks out of it as possible, I think it's okay. Wearing a great jacket (open, not closed) with it would be a great styling option. Check out a few nice options: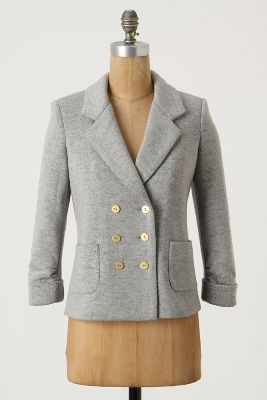 Bound Tome Blazer – $98
Form & Function Blazer – $128
And now, some head-to-toe stylings!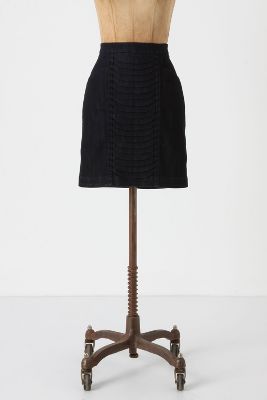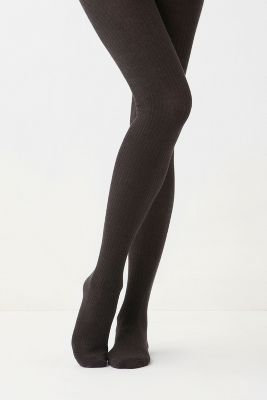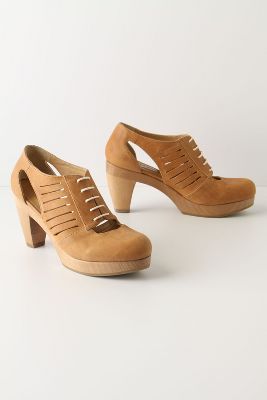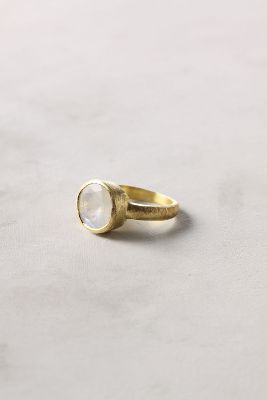 Rochelle Blouse
Into The Fold Skirt
Ribbed Heather Tights (black) – $18
Top-Drawer Lace-Ups – $418
Colony Necklace – $144
Samba Ring (white) – $48
This is a simple yet put together look that is sure to impress. The lighter shoes are a nice compliment to the gold jewelry. You could always dress this look down a bit for a more casual weekend look if you wanted, too. Another option would be to put a skinny belt around the waistband on the shirt to give the top a slightly different look.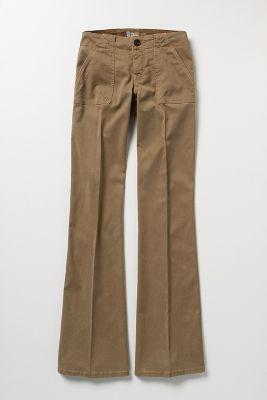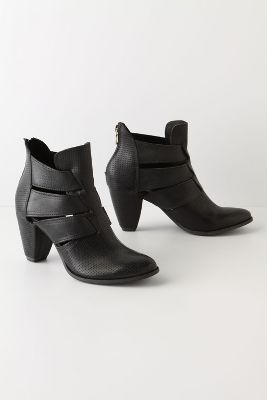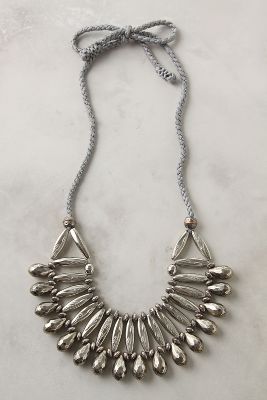 Rochelle Blouse
Clean Slate Carpenters
Slices Of Night Booties – $378
Palenque Necklace – $198
This ultra sophisticated look reminds me a bit of the catalog shot featuring the Rochelle Blouse, but it's definitely more work appropriate. The total look feels modern, but not like the wearer is trying to hard…and isn't that the goal?!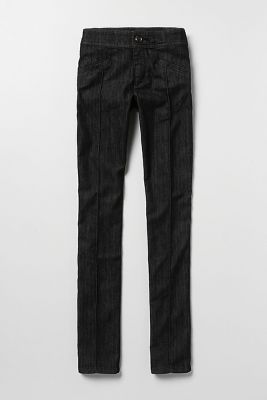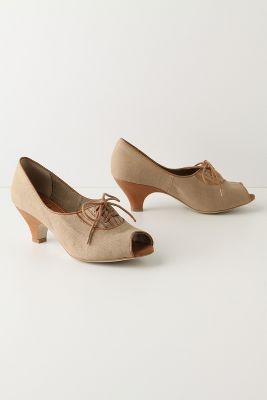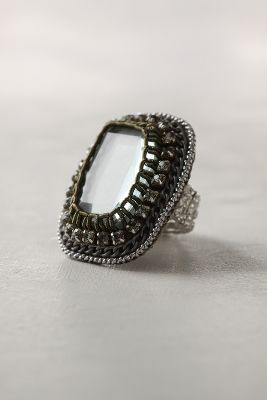 Form & Function Blazer
Rochelle Blouse
Daughters of the Liberation Accordingly Trousers – $98
Miniver Lace-Ups – $88
Skating Figures Ring – $110
I absolutely adore these tailored skinny jeans that could totally be work appropriate (hopefully they would be for SK…if not, they could still work on the weekends!). Paired with the jacket, ring, and shoes, this look, once again, is thoroughly modern, but still classic.
There you have it! I hope I've helped SK and all of you who have the Rochelle Blouse (or a blouse similar to it!). One thing I noticed at Anthro while doing this request is that Anthro is really in need of some more tights selection…a few weeks ago there was so much more selection! Actually, all of their stock is seeming a bit low, so hopefully that means lots of new arrivals are in store for us in the coming weeks!
Oh, and I contacted customer service regarding the Le Soir Magnifique Coat and…it's bad news. No size zeros available. Oh well. It wasn't meant to be, I guess!