Tags
anthro, clothes, clothing, fashion, flats, Footwear, heels, shoes, Shopping, Skirt, style, styling, Women's
Have you ever talked to shoes as if they were human because they're just that darn cute?! Well, maybe you have, maybe you haven't (hey – I never said whether I had!)…but regardless, I think we all can admit Anthro is carrying some gorgeous shoes right now. Shall we have a look?!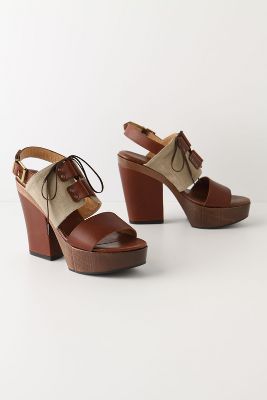 New View Platforms – $638 – Love these! The price? Hate!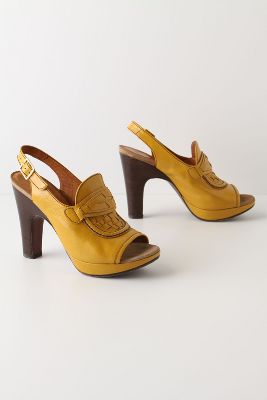 Corn Lane Slingbacks – $388 – I adore the color of these! But, once again…even though they're a mere fraction of the last pair, they're expensive!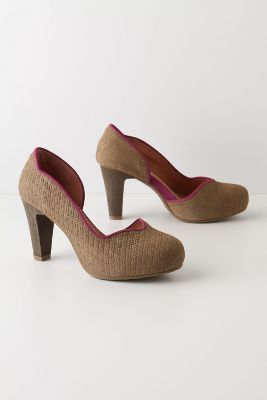 Braided Basket Pumps – $138 – These would add amazing texture to any outfit! The price is a lot easier to gulp too!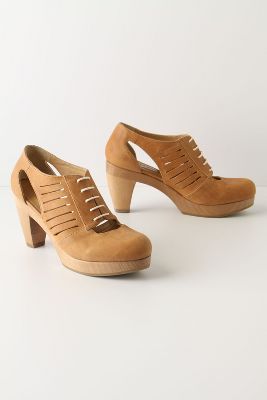 Top-Drawer Lace-Ups – $418 – Now these definitely qualify as cuties! Love 'em. But, once again, the price climbed back up!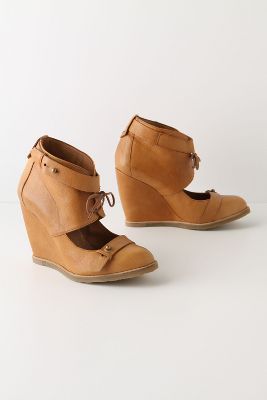 Open Spaces Wedges – $168 – Beautiful!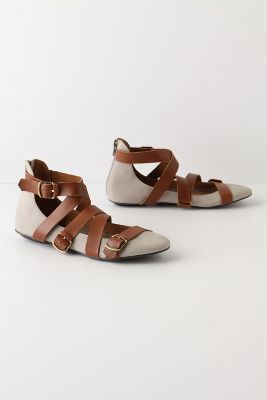 Bands & Buckles Flats – $128 – Are you even prepared for the gorgeous-ness of these?! The buckles are cute enough, but then add the exposed zipper in back?! Ah! Love! On sale, I'll have to consider these (because I don't need them per se, but I need them!).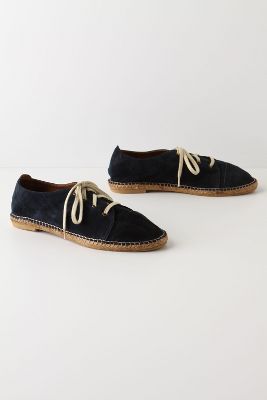 Cross-Continent Sneakers (blue, but also come in coral, gray, and yellow) – $98 – I need your help with these…I can't decide whether I love them or hate them! I keep switching back and forth. Maybe it's a matter of styling. Their price, as far as for Anthro, is not bad either! What do you think?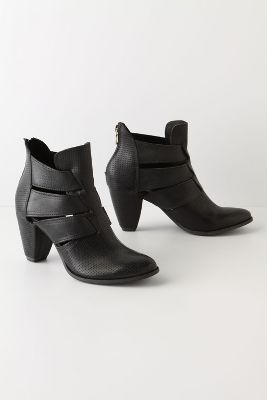 Slices of Night Booties – $378 – These are cute…but I'm not totally in love with them. However, I had to mention them because they remind me of these shoes (you have to look at the close up of the shoes on the Anthro website)!
What shoes are you currently in love with? What shoes do you just want to squeal, "You're cuties!!!"? Do tell!