Tags
angelinajolie, anthro, anthropologie, award show, Brad Pitt, clothing, Dress, fashion, Footwear, Golden Globe, Golden Globe Award, reader choice, Shopping, style, styling, vote
SURPRISE! I'm back! I know I said I didn't think I'd be able to post until Friday, but here I am, finding myself with some unexpected spare time! You know what that means? The return to the Golden Globe inspired stylings! Which means, as you know, that we get to find out who came in second place in your votes! Just as a reminder, Dianna Argon was our third place winner. Originally 43 women were included in the ballot that you voted on, so third place isn't half bad! And you know what that means…second place really isn't too shabby at all! So, once again, I ask: any guesses?
…
…
…
…
…
…
…
…
…
…
…
…
…
…
It's Angelina Jolie!
This is certainly a stunning look, with a nod to the '80s that totally works…it's done in a lot more tasteful and classic way than you normally see. The overall silhouette is quite relaxed – the fabric is what really dresses it up. Even her hair is effortlessly simple but perfect! I think the aire of confidence Angelina exudes really is one of the best features of the look!
And onto the stylings!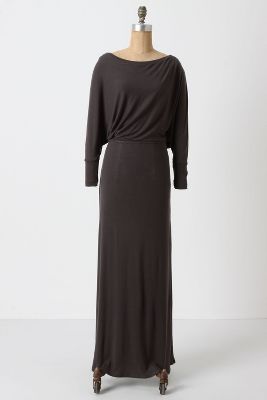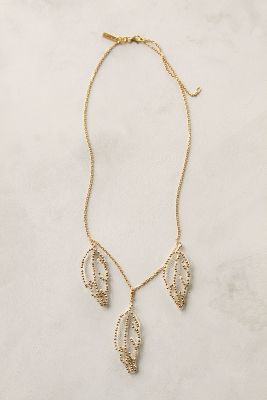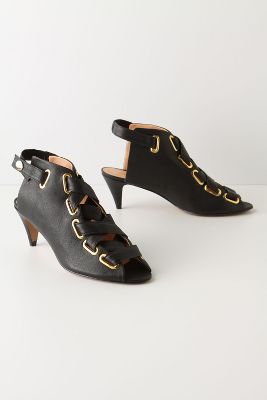 Mantle Dynamics Dress – $148
Autumn's Last Dance Necklace – $198
If-Looks-Could Booties – $298
This simplistic look channels Angelina's look in that it is just that – simplistic and effortless. Imagine walking and letting just the tiniest bit of these shoes show as you stride…it'd be unexpected and add that little touch of "wow…who would have thought!" Doesn't Angelina possess some of that?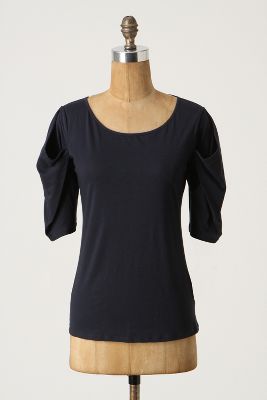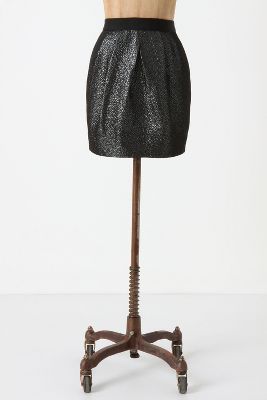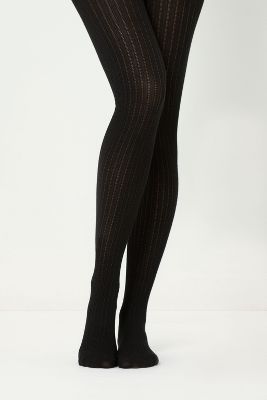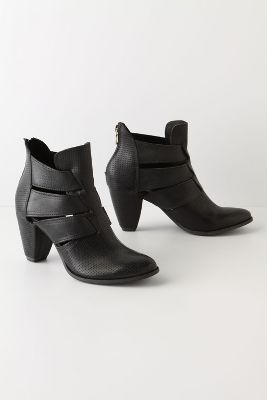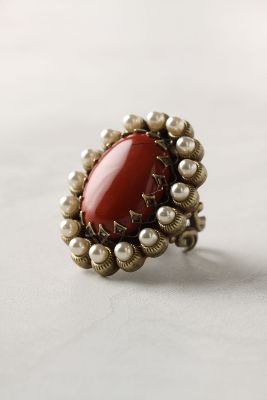 Folded Wings Top (navy) – $48
Cobblestone Jacquard Skirt – $258
Pointelle Tights (black) – on sale for $9.95
Slices of Night Booties – $378
Llanddwyn Ring – $48
Pair this navy top with the textured black skirt to create interest. Adding a great pair of tights (although, admittedly, I would have gone with something more simple…but alas, Anthro did not have that) and some booties helps to finish off the look. The ring is the final touch!
Also, the dress I used in my New Year's inspired styling could be a great piece to replicate Angelina's dress (although I would go for slightly different accessories than what I used in the New Year's look in order to achieve an Angelina-Golden-Globe-dress-esque look).
So, readers, which look is your favorite? And, once again, thanks for your patience during my absence!