Tags
alexander mcqueen, anthro, anthropologie, celebrity, clothes, clothing, Dress, fashion, Gown, Julie Bowen, Mila Kunis, Modern Family, Nicole Kidman, red carpet, Screen Actors Guild Awards, style, styling
We're coming to a close here with our SAG Awards stylings…today I'm revealing our winner, as voted by you of course! Any guesses? To recap, Nicole Kidman and Julie Bowen were our tied second/third place winners (posts here and here!). So who is our grand winner?
…..
…..
…..
…..
…..
…..
…..
…..
…..
…..
…..
…..
…..
…..
…..
…..
…..
…..
…..
…..
…..
It's Mila Kunis!
This Alexander McQueen gown is just plain gorgeous. Pulling off a print on the red carpet can be tricky, but it works here. That's probably largely due to the fact that it's not an overwhelming print and the fact that the actual cut of the dress is quite traditional. A whopping 100% of you said this look was perfection on the poll from the original SAG Awards post. Yep, you read right – 100%!
The effortless drape and carefree attitude of the look was something I knew I had to capture in the stylings. And without further ado, I present to you the stylings!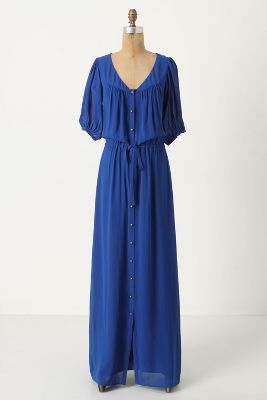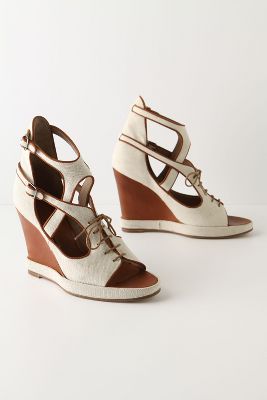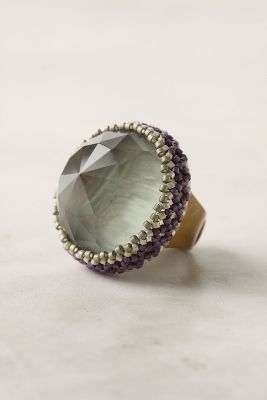 Extended Shirt Dress – $198
Stacked Windows Wedges – $458
Ricordo Ring – $138
Sure this seems like an extremely simple look – only three pieces! – but it's simplicity is part of what makes it work so well! Of course, you could add a necklace, but I think the way it is, as is, really speaks to our inspiration. The fluidity of the dress in itself is a perfect representation of Mila's dress in a nutshell, so to speak.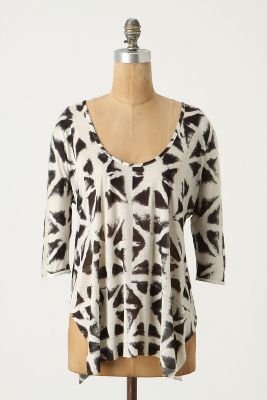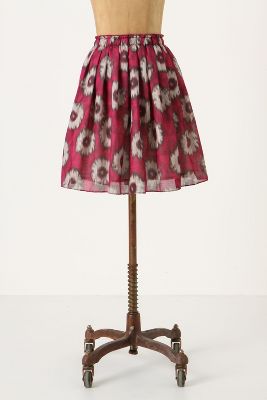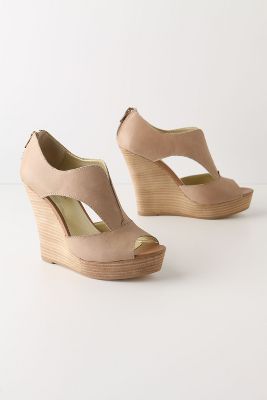 Supernova V-Neck – $78
Languid Days Skirt (red motif) – $68
Bonneville Wedges – $118
Yes, yet again this is only three pieces! No, I'm not trying to stick to only three pieces, but rather it works for this look (and the previous). Yay for pattern mixing with this look!!! Tuck in the shirt to the skirt for a thoroughly young and modern vibe. No accessories are really needed, but of course you could add some subtle details if you wished. Although I personally love this look, if the two prints are a bit much you could try this top instead, which still offers pattern mixing while being a little bit lower key: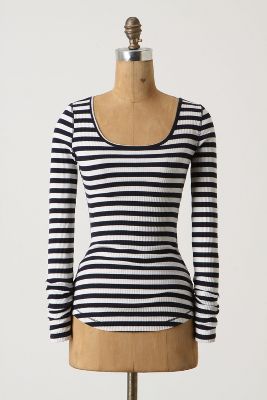 Striped Femme Henley (blue motif) – $48
Either way you wear this look will capture Mila's beautiful look!
And that wraps up not only this post, but the posts on the SAG Awards 2011! Have no fear though – award season is not over yet! In fact, the Grammy Awards are on Sunday! And then you know that that Monday, Valentine's Day, is also a very exciting day for the Anthro community….the unveiling of the wedding line! (Wow! So much happening at once!) I'm beyond excited!
But, for now, tell me….which of these looks is your favorite?!