Tags
anthro, anthropologie, clothing, Dress, fashion, Grammy Award, Julianne Hough, Lea Michele, pants, Ryan Seacrest, style, styling, trends, Trousers, Weather, wide-leg
A huge thanks to all of you who voted for our Grammy stylings! And guess what? The results are in!
Today, I'm revealing third place. Any ideas?
…..
…..
…..
…..
…..
…..
…..
…..
…..
…..
…..
…..
…..
…..
…..
…..
…..
…..
…..
…..
…..
…..
…..
…..
It's Julianne Hough!
A lot of you seem to be split on whether you like this look or not. 50% of you love it, while 38% just say, "meh", and the other 13% of you hate it! I'm in the "meh" category…you see, she looks beautiful, but Lea Michele wore this dress in solid green to an award show awhile back. It was stunning on Lea, so having already seen the dress, the wow factor was taken out of the look on Julianne. However, many of you (57%) disagree with me and approve of it!
Nonetheless, I'll still be creating a styling! I'll try to capture the spring-like, feminine feel of the dress!
And because some people in the country are experiencing some incredibly warm temperatures, I'll be doing warmer weather and cooler weather versions!
First, the cooler weather (where I am…):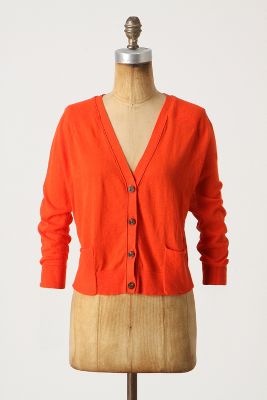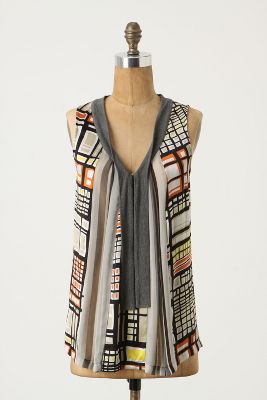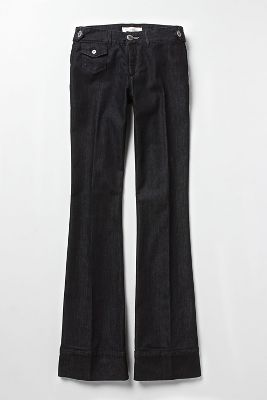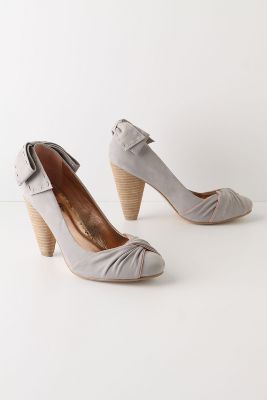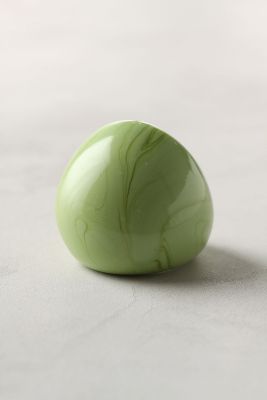 Transitional Cropped Topper (red, although it certainly appears more orange!) – $68
Bargello Tank (orange) – $118
Habitual Ascot Trousers – $209
Salutations & Closings Heels – $128
Fortune-Teller Ring (lime) – $88
This relatively low-cut patterned top has a similar feel to Julianne's dress, no? Pair it with these slimming jean trousers which will lengthen the legs immensely and the orange cardi, which brings out the orange and adds warmth, and you're nearly set. The finishing touches are an awesome ring and some darling gray shoes. Such a beautiful, spring-y look!
And, the warmer weather look: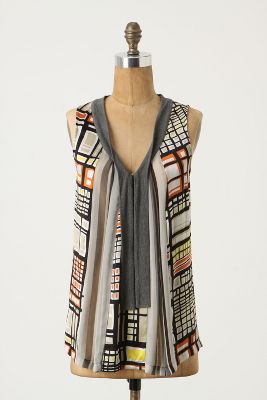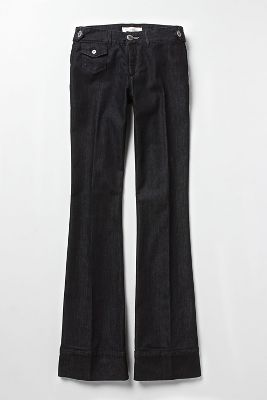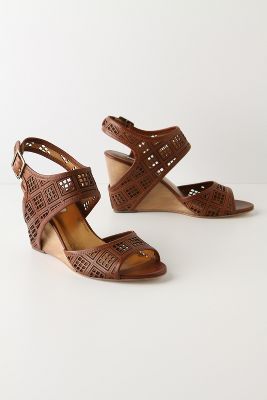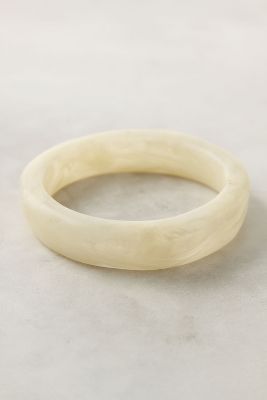 Bargello Tank (orange) – $118
Habitual Ascot Trousers – $209
Windowpane Wedges – $348
Jingle-Jangle Bangle – $68 (what a fun name!!!)
The wedges, paired with the same top and jean trousers as before, mimic the top's pattern. The bracelet adds a nice little touch to complete a perfect warmer weather look that screams "spring!" just as much as the cooler weather look! The complete look is easy on the eyes, but still interesting!
You'll notice I used jewelry sparingly in both looks…and that was intentional! A big trend on the red carpet at the Grammys was minimal jewelry, which personally, I kind of love (you may have noticed before I don't tend to go super jewelry-heavy…that's just my style!). What do you think? Are you a "load up the jewelry" kind of gal, or are you like me? There's no right or wrong answer!
Have a great Saturday, everyone!