Tags
Accessories, anthro, anthropologie, Arts, Birkenstock, clothes, clothing, Design, fashion, Sandal, Shoe, style, styling
Wedges! Are they not a great invention?! I mean, being a short girl as I am (just shy of 5 ft), I love me my heels. Wedges are great way to add height, but they're usually also exceptionally great in the comfort department too (for the record, although for some of you this may be hard to believe, I suffer for fashion sometimes; in other words, comfort is not usually my top priority…[insert my blush here]). And with some of the offerings at Anthro currently? Sign me up!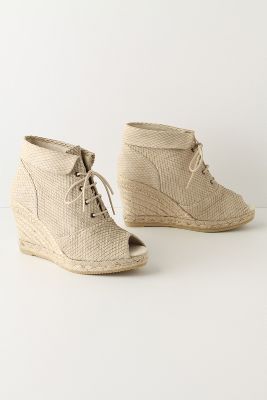 Bonito Booties – $228 – It's fitting that the name of these is "bonito" (beautiful in Spanish). Can you imagine the great texture they'd add to any look!?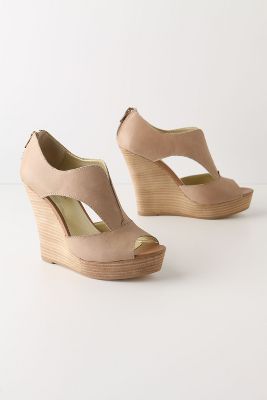 Bonneville Wedges – $118 – 4.5 inches of refined, understated gorgeous-ness is what these are! Did you see the zipper in the back!? The price of these aren't even too bad…on sale, they could be a steal!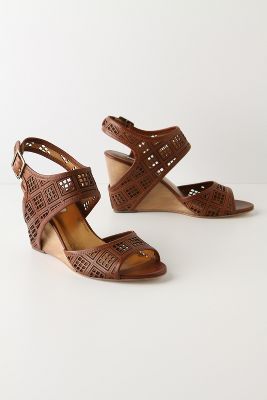 Windowpane Wedges – $348 – These would add such great visual interest!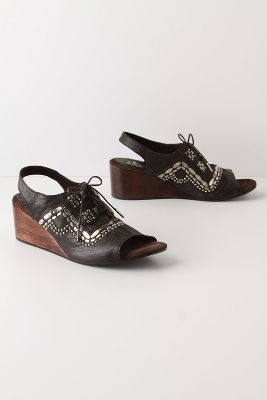 Old World Wedges – $398 – At 2 inches, these are by no means sky-high (they're price though? it sure is!). Nonetheless, they could add such a fun touch to an outfit! Not sure if the metal comes off looking as expensive as it could though…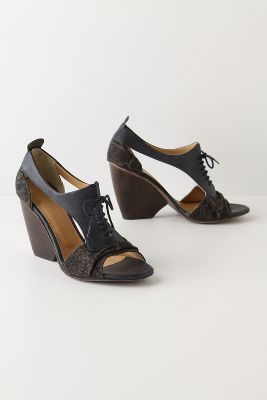 Redefined Wedges – $348 – These are be-yoot-i-ful! I love how the wedge portion doesn't quite connect to the sold of the shoe at the front! And again, they'd add nice texture!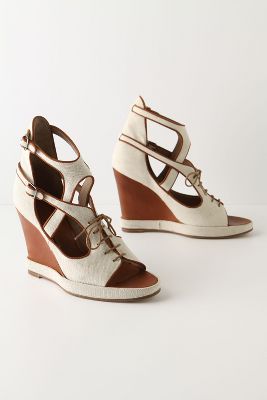 Stacked Windows Wedges – $458 – Love these! However, I shouldn't get too attached, considering the price! 😦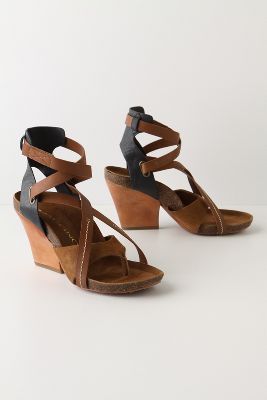 Rest Assured Heels – $188 – At first glance, I liked these. However, the more I look at them, the more they seem to be reminiscent of Birkenstocks in a weird kind of way (and Birkenstocks are a no-no, in my opinion). Am I the only one who sees this?!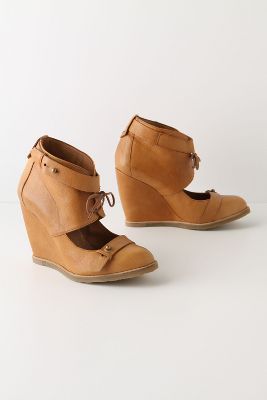 Open Space Wedges – $168 – I'm sure these would be a versatile pair of shoes to own that would garner many, many compliments!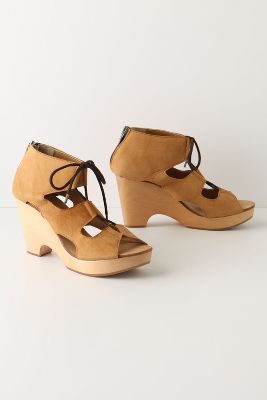 At-Your-Service Wedges – $238 – These are super cute and a bit unique. Love the zipper in back, once again!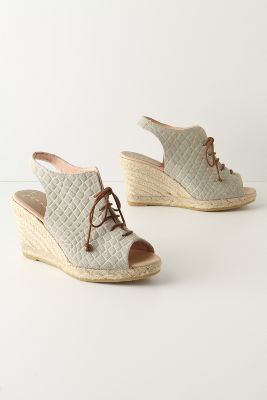 Maracay Espadrilles – $128 – These are my had-so-much-potential-but-just-aren't-quite-my-style-in-the-end wedges. I'm just not a fan of the raffia on the actual wedge part. These could still be cute though – they're just not my thing.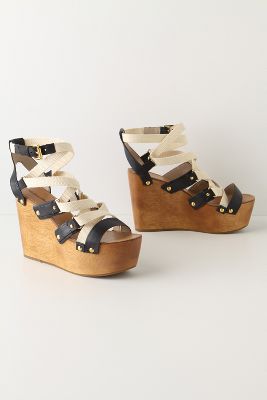 Dark and Stormy Wedges – $268 – Now these? These are my thing. I mean, I have complete adoration for these beauties. They're high in height (4.75 in!) and in style. Anthro's description of them rightly calls them "jaw-dropping." Can I add these to my wardrobe? ASAP? Ummm…I wish. The price is just a bit high! 😦
Are you as into some of the wedges Anthro is currently offering as I am? If so, which ones?
Now if only the weather where I am was warmer…