The results are in! Who is our third place finisher (for use as inspiration for stylings)? It's
…..
…..
…..
…..
…..
…..
…..
…..
…..
…..
…..
…..
…..
…..
…..
…..
…..
…..
…..
…..
…..
…..
…..
Natalie Portman!
As I said in the original Oscars fashion recap post, I think Natalie did much better with this (than, say, her previous award season looks this year)! There were no wrinkling catastrophes as there were at the SAGs! 63% of you say you love the look, while 38% say 'meh.' That means, of those who voted, no one hates it! That's great reviews, considering fashion is so subjective.
In creating a styling, I knew it had to have a tremendous amount of elegance. Natalie's look has a sort of subtle, certainly not over the top, old-Hollywood glamour feel to it, don't you think?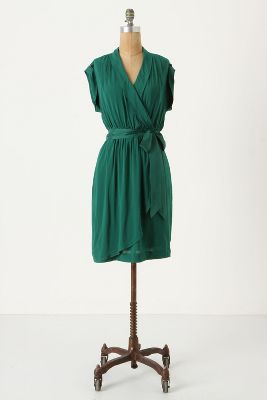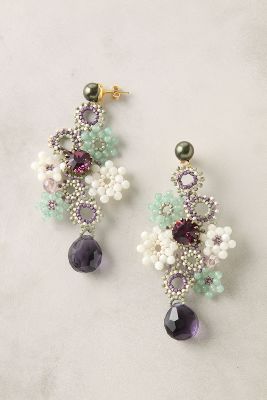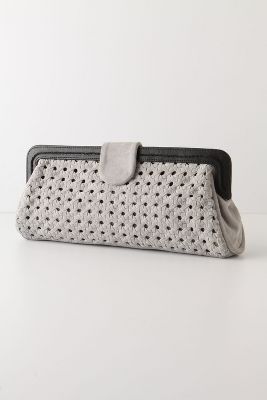 Spring-Ready Dress (green) – $98
Full of Posies Earrings – $198
Good For The Sole Heels – $78 (WHAT. A. BARGAIN!…at Anthro, of course!)
Caning Clutch – $118
This is most definitely a beautiful ensemble. The jewel tone of the dress is nice take on the color of Natalie's dress, as is the carefree, relaxed, work-on-so-many-body-types silhouette of it. The earrings really work to bring out the color of the dress, while the shoes then, in turn, bring out the colors of the earrings. And guess what? The clutch then brings out the color of the shoes, making it a totally cohesive, sophisticated look! Isn't it gorgeous? A pregnant Natalie could definitely pull off a variation of this!
But, alas, it's Friday. And so, it's only fitting we do another styling!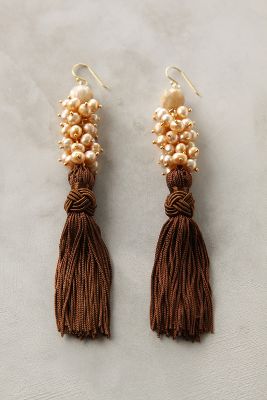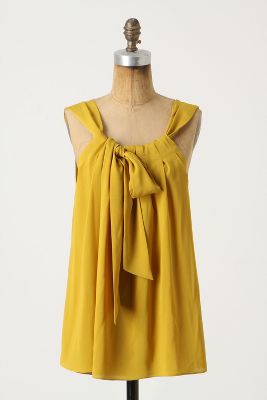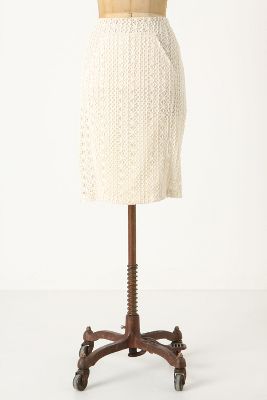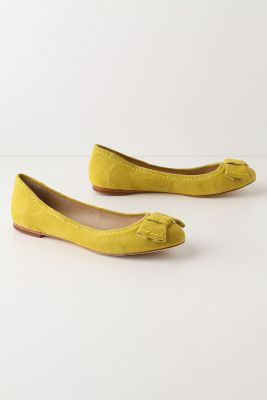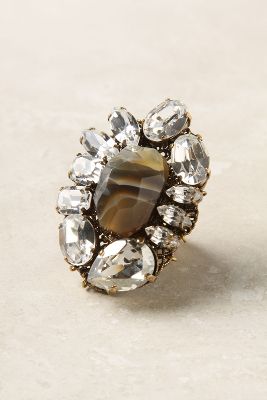 Gothic Revival Earrings – $158
Antilles Tank (yellow) -$68
Latticed Weekend Skirt – $148
Make Fast Flats (yellow) – $108
Juxtaposed Gems Ring – $198
Notice how I started the styling by showcasing the earrings? That was very intentional! In fact, they were the base of the outfit – the component I found first. They really seem to have a common thread with Natalie's earrings, so I was immediately intrigued. Yes, the yellow contained in the outfit is perhaps a bit brighter than Natalie's jewel tone, but I think it really works. By loosely tucking the flowing top into the skirt and then pairing the shoes and earrings with the look, you get a polished, beautiful look. I don't always advise people to go for matchy-matchy…which some of you may think is going on with the top and shoes in this look. However, I think, in this case, it works! And they're not the exact same shade, so nice interest and texture is added!
And that wraps up this post! Which of the looks was your favorite? Has Natalie's look grown on you in any way? Can you see Natalie in either of the stylings (pregnant or not pregnant)? And do any of you have any fun weekend plans? I really would love to hear!