Tags
Accessories, bicycle, bike, Cardigan Ceredigion, clothing, Fashion accessory, Footwear, necklace, Shoe, Shopping, style, styling
It's Necklace Week here! To read a quick summary of what this entails, look for the post titled "Necklace Week"!
Happy Day One of Necklace Week! Today's inspiration is the Ten-Speed Necklace.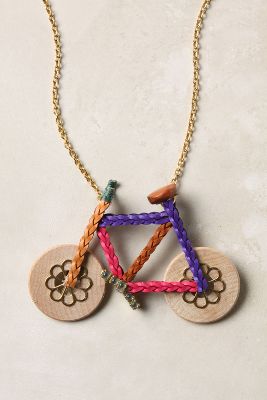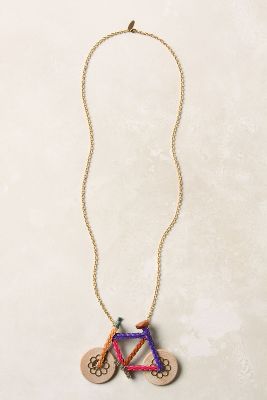 How can you not love the sense of whimsy and playfulness this has?! I mean, it's seriously a work of art!
Obviously, when creating stylings, I had to incorporate the funky feel. I also had to keep in mind its many colors: orangey-brown, purple, pink, tan, gold, and blue.
First up is the look purely inspired by the look – that is, the necklace is not used in the look.
First up is the look where the necklace was purely used as inspiration – that is, the necklace is not a part of the look!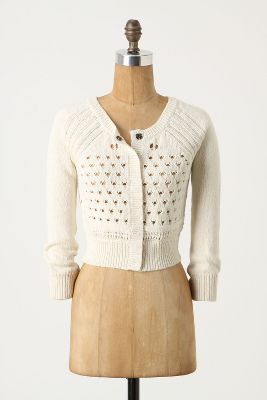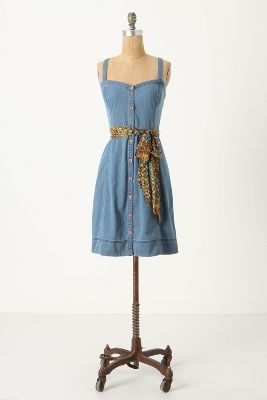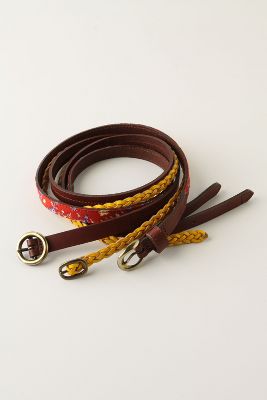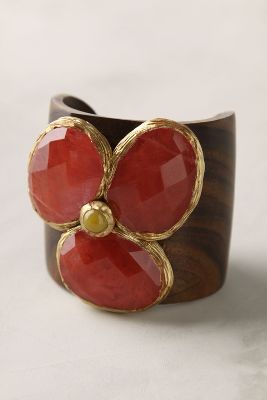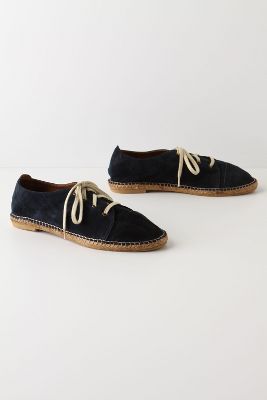 Replace the sash that comes with this dress (which, by the way…isn't the denim a bit nostalgic of childhood in a way?!) with these belts. That's right, these belts. Sure, you could buy these belts and just wear them separately. But get creative and whimsical…wear all three, carefully intertwined! It's unexpected and fits the spirit of the necklace! Pairing the cuff with the look adds a bit of elegance, while the shoes add some more quirk, as does the cardi. Cute as a button…or this necklace!
Hearts Desire Cardigan (ivory) – $98
Rise & Shine Dress – $98
Triumvirate Belts (floral) – $48
Forest & Mine Bracelet (red) – $298
Cross-Continent Sneakers – $98
Next up is the look actually incorporating the necklace…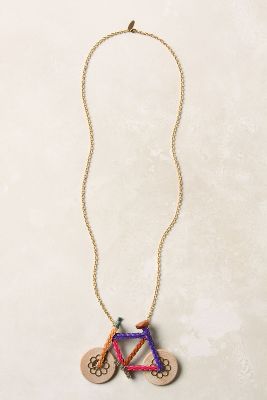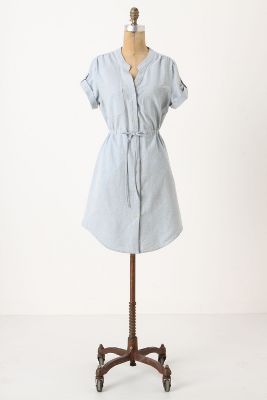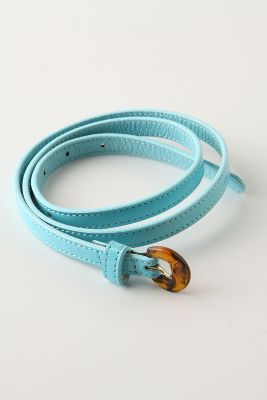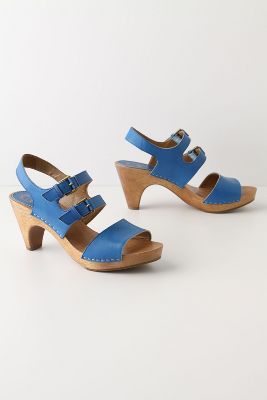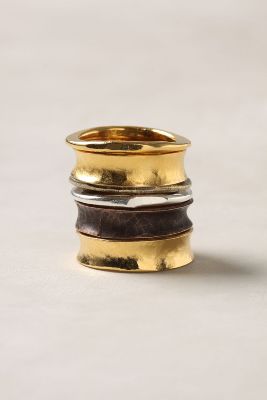 Ten-Speed Necklace – $48
Clouded Cornflower Dress – $128
High Gloss (sky) – $28
Sveaborg Picnic Clogs (blue) – $168
Gleaming Stack Rings – $80
This look really showcases the necklace, while still fitting the  overall feel of the necklace. It has a nice retro vibe, don't you think?
Stay tuned for Day Two of Necklace Week!…..