Tags
anthro, anthropologie, clothing, Color, Entertainment, fashion, Footwear, necklace, Shoe, Shopping, style, styling, Week!
It's Necklace Week here…well, sort of!  Technically, Necklace Week was last week…but I got a bit behind and we have two days to go! To read a quick summary of what Necklace Week is all about, look for the post titled "Necklace Week"!
Happy Day Six of Necklace Week! Today's necklace is the Sandlot Necklace ($42).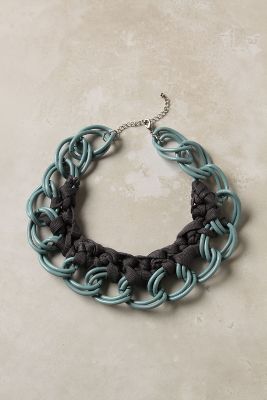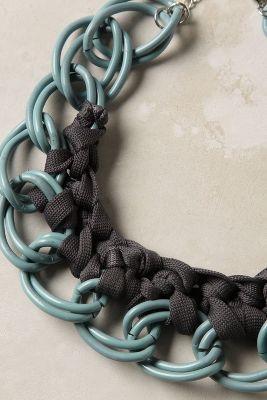 I love the use of an unconventional material here – yes, it uses shoe strings! Is that not cool, or what?
I also really like the gray-blue combo…I think it's quite sophisticated here.
The first styling will not actually use the necklace…it will just be inspired by it.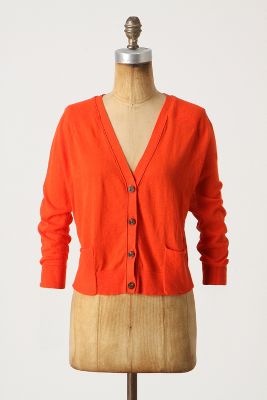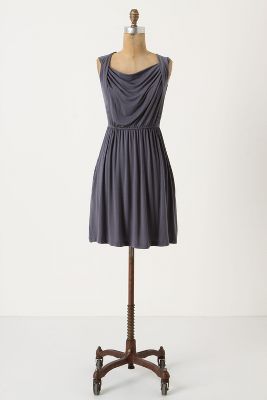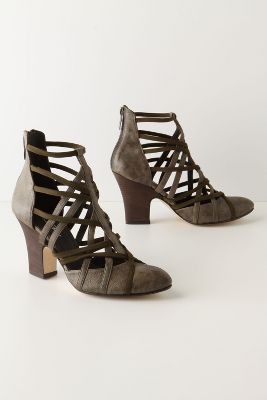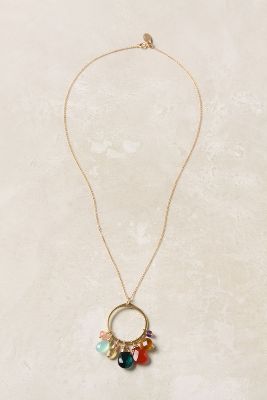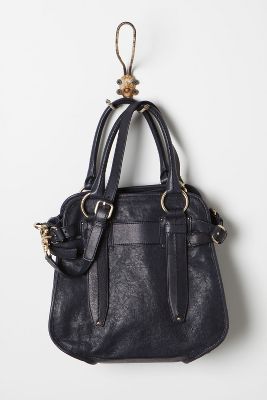 Transitional Cropped Topper (red) – $68
On The Breeze Chemise – $58
Tancarville Heels – $298
Kith & Kin Necklace – $98
Sepia Saddlebag – $268
The unconventionality of the necklace is indirectly seen in this look in the fact that the dress really isn't a dress per se, but it's actually loungewear being worn as everyday wear (for a post on the topic, go here!). Layering on a beautiful, vibrant red-orange cardigan to the slate gray chemise helps achieve a nice, sophisticated yet modern color palette that is similar, but not exact to the necklace's color palette. The styling's necklace, shoes, and bag all work to create a cohesive, polished look. The end result is sophistication (never thought you'd hear that with loungewear, did you?!)!
Now, this next look features the necklace.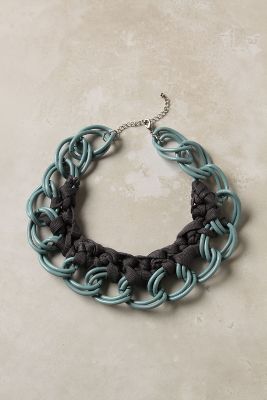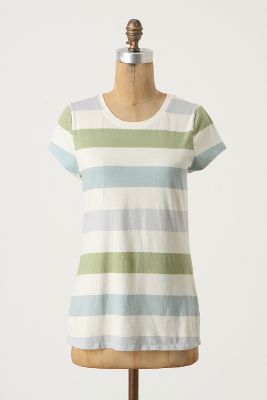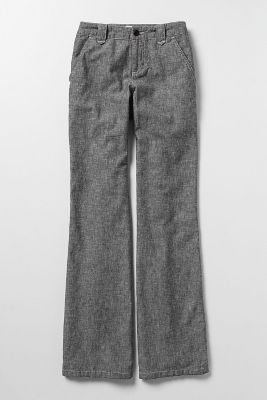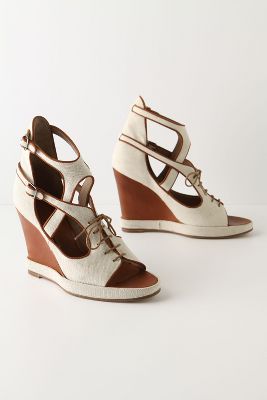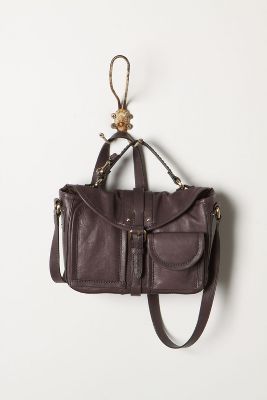 Sandlot Necklace
Sunny Skies Tee (blue motif; the orange motif actually looks equally as great) – $38
Easy Navigation Wide-Legs (blue) – $88
Friend Indeed Bag – $198
A seemingly casual t-shirt and wide leg trousers pair with the necklace to provide a totally chic, yet totally effortless look. The shoes and bag are the finishing touches to complete the look.
The final day of Necklace Week is coming soon……