Tags
Accessories, accessory, anthro, anthropologie, Art Deco, Art History, Art Nouveau, Arts, bangle, bracelet, clothing, cuff, Entertainment, fashion, Jewelry, Shopping
You know what's kind of beautiful? Kind of gorgeous? This piece – the Bala Kanda Bangle: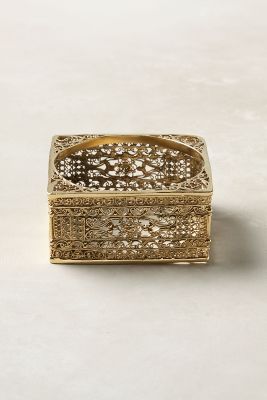 I mean…feast your eyes on this gorgeous piece: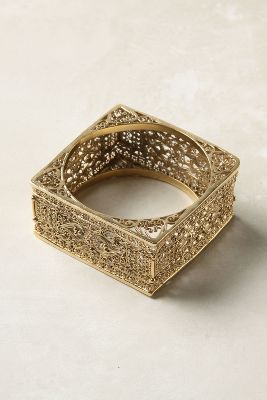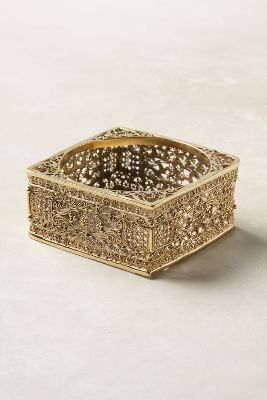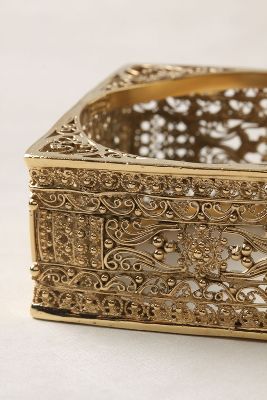 And if the pictures don't quite do it for you, read Anthro's perfect little description of it:
The intricate art nouveau metalwork of this handmade brass bangle by Isharya is sure to be the starting point of many epic adventures.
Don't you love that description?! "Art nouveau!" "Epic adventures!"
Seriously though, I think this would be an absolutely lovely piece to own. It could be that one touch of classic/vintage in an otherwise modern outfit. It could help tone down a more out there, quirky look. It could complement an already vintage inspired ensemble. Really…the possibilities are nearly endless! And the best part about it?! It truly is a tiny piece of art! I'm sure it would get so many compliments, because, really, it's just so easy to look due to its intriguing nature!
Now if only the price were a little less hefty…$298=eek!….
Do you like this piece?! What other pieces of jewelry are you loving?!