Tags
Accessories, anthro, anthropologie, clothes, clothing, Dress, fashion, hair, Jewelry, maxi, ring, sandals, shoes, Shopping, sleep, swimsuit, swimwear, tropical, vacation
While I'm on vacation, I'm running a series of posts based on fantasy outfits for an exclusively Anthro outfitted vacation! To read more about this, click here! And please, even though I won't be able to respond immediately, feel free to leave comments! Thanks, and enjoy!
Let's face it: sleeping in, as well as cat naps, are one of the best parts of vacation. But after enjoying some snooze, it's always nice to get a bit gussied up. There's just something so appealing about that, right?!
In my mind, this is the perfect post-nap glamorous look.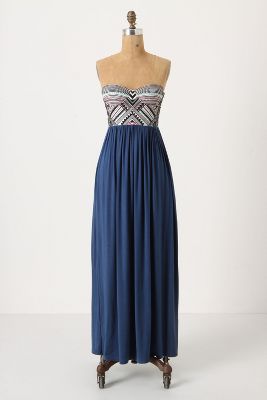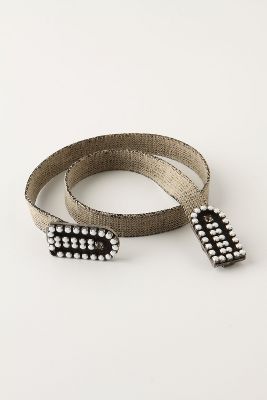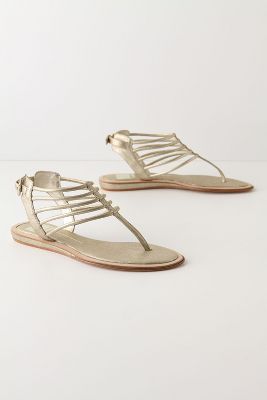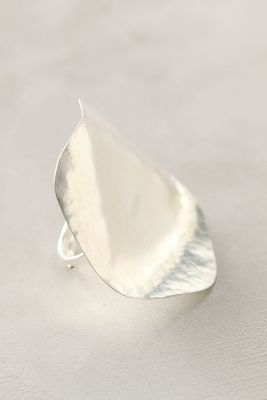 Spellbound Maxi Dress – $358
Alabaster Gems Belt – $148
Gilded Age Gladiators – $138
Carved Monument Ring (silver) – $88
With the focus on the dress, all of the accessories are minimal and accentuate the dress,  rather than drawing attention to themselves. And hey, with this look, a little bit of tamed bed-head (i.e. loose, not pulled up hair, but still appears combed, of course!) is the perfect complement! With this look, you'll looked pulled together…but secretly, you've just gotten up from a nap! 🙂
And sometimes, it also sure is nice to take a little nap next to the pool or on the beach!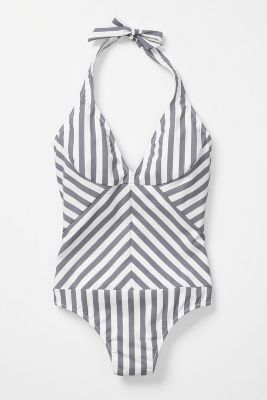 Lane Lines Maillot – $168
In this, you can be sure that if you fall asleep, the chances of a wardrobe malfunction are pretty slim (as opposed to a more skimpy bikini, per se). But of course, you're also not sacrificing any style! Don't you love this suit?!
How big a part of your vacation is devoted to sleep? Or, are you always active, active, active?! I know I personally strive for a balance of the two!