Tags
accessory, anthro, anthropologie, Arts, Design, fashion, jewlery, necklace, Sailboat, shirt, shoes, Skirt, top, tropical, vacation, wedges
While I'm on vacation, I'm running a series of posts based on fantasy outfits for an exclusively Anthro outfitted vacation! To read more about this, click here! And please, even though I won't be able to respond immediately, feel free to leave comments! Thanks, and enjoy!
Vacation is undoubtedly a time you can let your fashion thrive. However, I would be lying if I didn't say that many people let themselves go in the fashion department a little bit on vacation. I mean, I'm sure you've witnessed some pretty bad clothing on your own vacations. So today, can you promise me from now on you'll always try your best to put some effort into how you look on vacation? I'm not asking you to spend hours putting outfits together, but I'm just asking for you to add a bit more pretty to the world! 🙂
Today's outfit is quite interesting…I'll explain…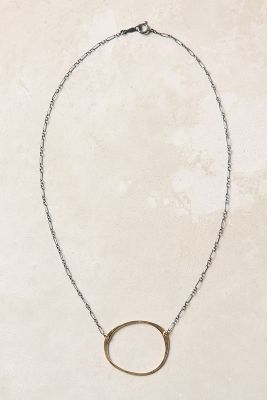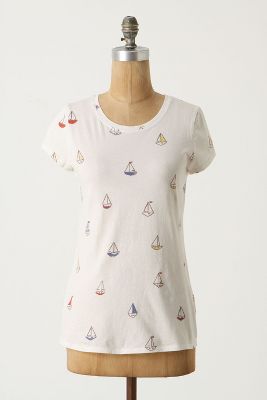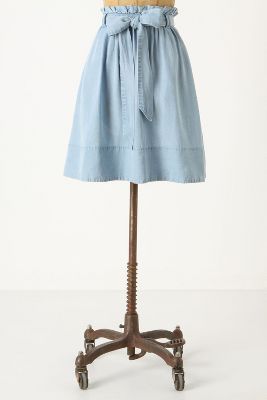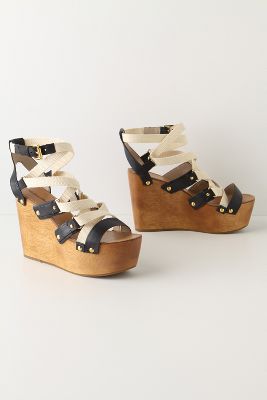 Caesura Necklace – $52
Printed Boy Tee, Sailboats – $38
Sunday Shopping Skirt – $88
Dark and Stormy Wedges – $268
This shirt could easily go wrong. It's kitchy. Kitchy isn't necessarily a bad thing, but if styled incorrectly, it can turn ugly. Even tucked into this lovely skirt, as I have it in the styling, it could go wrong. You see, it could make for a very matronly, old, tired look. However, by pairing these modern, chunky wedges with it, you add some life and youth. The necklace adds another modern, yet still quirky aspect. The complete look is very individualistic, and not at all taken in the wrong direction, as it could have been! It just goes to show you that styling really can make or break a piece!
Here is our stunning swimsuit of the day!: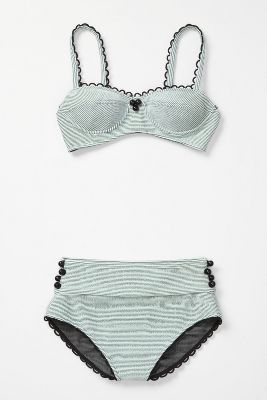 Summer Place Suit – $118 each for both the top and bottoms
This is such an adorable suit…vintage, quirky, cute, yet still youthful! Gorgeous!
Do you recall a fashion disaster you've witnessed while on vacation (or, heck, in your everyday life!)? Want to share?!
P.S. Eeeek! Today's the Royal Wedding!!!! You bet I'm disappointed I'll be missing it…but when I get back, I'll be sure to do a little post on it (hopefully you won't be sick of it!)! 🙂