Tags
anthro, anthropologie, Arts, Blouse, clothes, clothing, Entertainment, fashion, sale, Shopping, stripes, top
I am one happy camper today! Why, you ask?! Yesterday in my reviews, I talked about my adoration for the Amplified Stripes Blouse; yet due to the price, I had decided to hold off on purchasing it. Well, guess what…it magically went on sale already today! I wasn't expecting it to hit sale so soon, but I'm not complaining! So yep, I've ordered it and now I just have to wait out the time until it gets to me!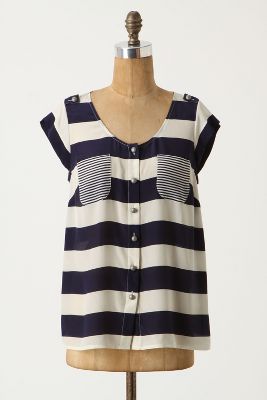 And P.S….I wore my Pilcro Zip-Pocket Crops today for the first time!
Did any of you partake in the sale today?!