Tags
anthro, anthropologie, bangle, belt, bracelet, Business, clothes, clothing, Entertainment, fashion, heels, Lace, Mother's Day, necklace, ring, sandals, shirt, Skirt, Slip-on shoe, top, wedges
Today is not only exciting for the fact that it's Friday (any fun weekend plans, anyone?!), but I also have a styling request to share with you! Hooray! (Yes, I really do love styling request…can you tell?! 🙂 )
Jennifer emailed me the other day in search of some styling ideas for the Bosky Lace Skirt ($118). She recently bought it for herself with a Mother's Day gift card – and that was a great purchase, in my opinion! So far, she's worn it with a navy t-shirt, but is now looking for some other ideas.
One of my favorite things about this skirt is that in fact it's a classic in its shape and lace material. However, the green adds a punch to it, creating an even more interesting piece. There are also several ways to go about styling it – all out feminine, more edgy, etc. I'll try to showcase a variety of these ways in my stylings!
When I first saw the skirt, it reminded me of a styling I had done in the past with a different lace skirt. While the two skirts do have their differences, I think it's worth looking at how the styling I did a while back could be used as inspiration for a styling with the skirt on today's agenda. Here's that styling, with the different skirt (originally seen in this post):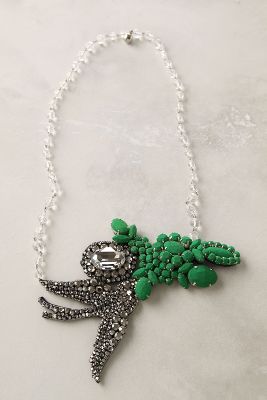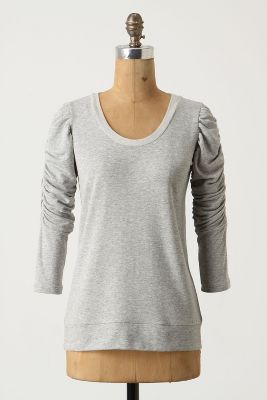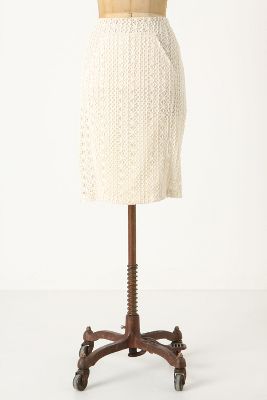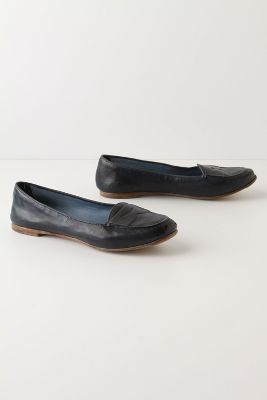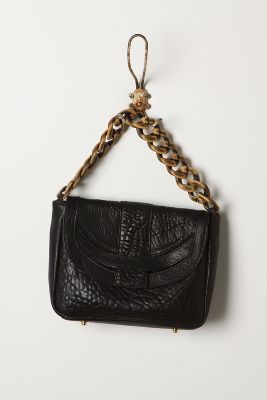 Homeward Flight Necklace
Monthly Meet-Up Pullover (gray) – $78, but no longer available 😦
Latticed Weekend Skirt – on sale for $39.95
Primary Loafers – on sale for $199.95
Collaboration Purse – $368, but no longer available 😦
Imagine taking that top and pairing it with our skirt. I wouldn't pair the necklace with the skirt though, just because it could easily become too much green. The thing I love about the above styling is how it mixes casual with more formal…lace is traditionally a more fancy material, while the sweatshirt-esque material of the top dresses it down. Anyway, here is a version of that styling with our skirt: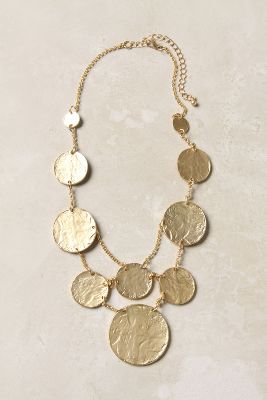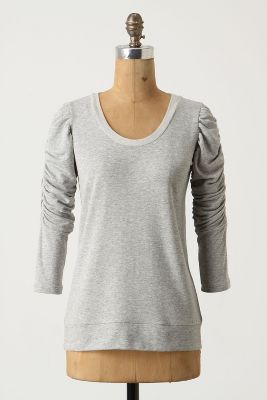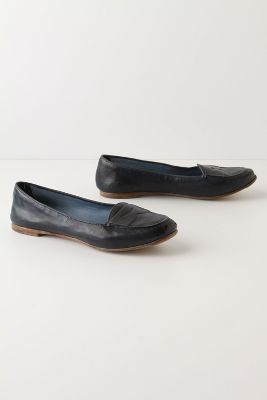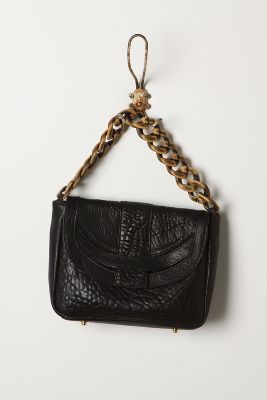 Coining Necklace – $38
Monthly Meet-Up Pullover (gray) – $78, but no longer available 😦
Bosky Lace Skirt
Primary Loafers – on sale for $199.95
Collaboration Purse – $368, but no longer available 😦
As you probably noticed, the purse and top are no longer available…but don't fear! I've got some other great options! Observe: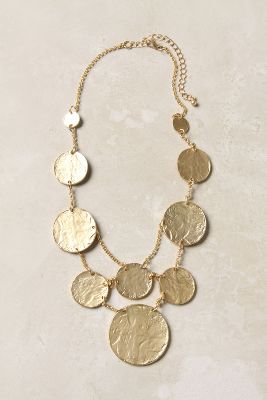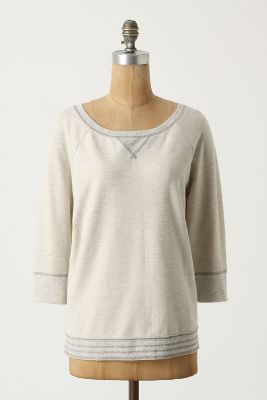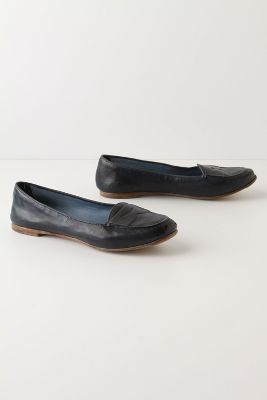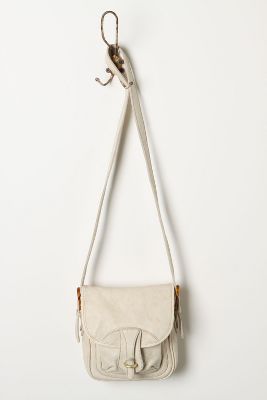 Coining Necklace – $38
Immutable Pullover – $68
Bosky Lace Skirt
Primary Loafers – on sale for $199.95
Swap Meet Bag – $138
See?! Isn't it absolutely lovely? I sure think so!
Even though I really like this look, if the sweatshirt-esque look isn't your thing and/or you want a more summer weather appropriate version, you could try this top instead: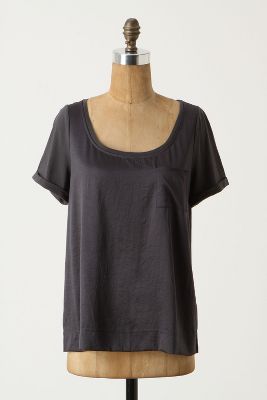 Two Worlds Tee – $48
Now that I covered the new version of that original styling, I think I should backtrack just a bit. For instance, let's talk color. The skirt is a lovely kelly green. Jennifer mentioned how she's paired navy blue with it, which I think is a perfect complement. Other color ideas would be any neutral (whites, grays, blacks, browns), as well as a different shade of green. A shade of hot pink would be daring, but it could in fact work quite well. The same could be said of orange too, but it does take some skill to not come across as color blind, of course! Yellow is the one color I would be the most cautious of…you don't want to look like a Green Bay Packer, after all! Red is also quite dangerous…one shade in the wrong direction and you're right out of Christmas! Basically though, I think most colors could in fact work with the skirt…it's just a matter of picking the right shade and/or keeping it elegant and chic.
And now, how about some more stylings?!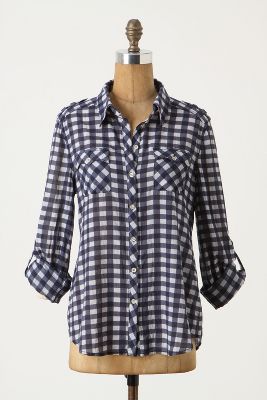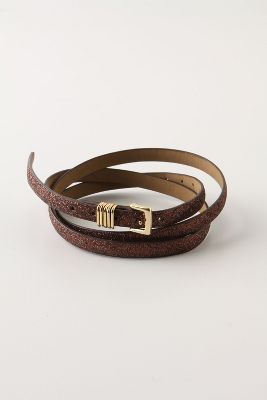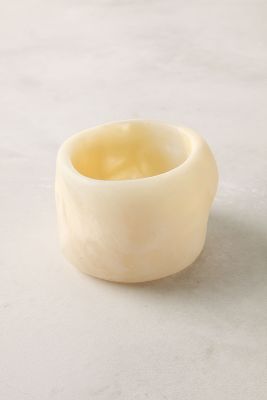 Cissus Button-Up, Gingham (navy) – $88
Twinkling Skinny Belt (bronze) – $28
Bosky Lace Skirt
Nature Bound Bangle (cream) – $88
Cream-Of-The-Crop Wedges – $158
Tuck this patterned, navy top into the skirt, and then put the belt around the skirt. The belt helps add a bit of visual separation between the patterns of the top and the lace of the skirt. To help keep the look fresh and not too busy, finish off with the bangle and wedges.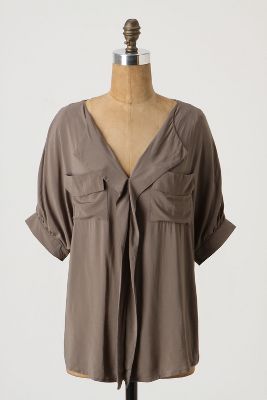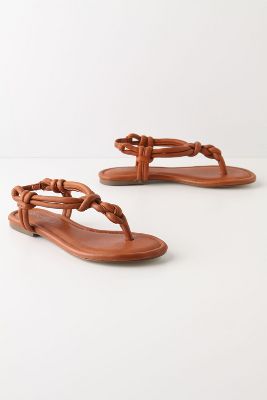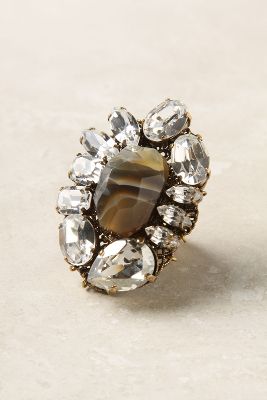 Freya Blouse (brown) – $68
Bosky Lace Skirt
Sprinkler Rush Sandals – $148
Juxtaposed Gems Ring – $198
I love the shade of brown in this top, which I envision loosely tucking into the skirt. The sandals and ring add just enough to complete this weekend ready, casual look. Some of the beauty of it is just how effortless it is!
Did you know that this top, in its navy shade, would also look great with the skirt?! Take a look: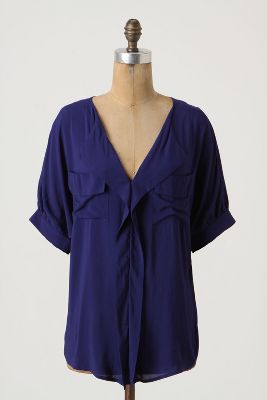 The sandals I have pictured above would work with the above pairing, but so would these other lovely shoes: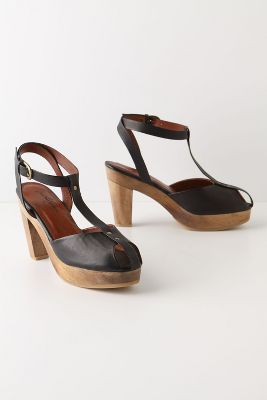 Winding Smoke Clogs – $368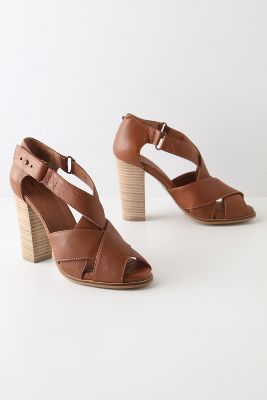 Band Over Band Heels – $158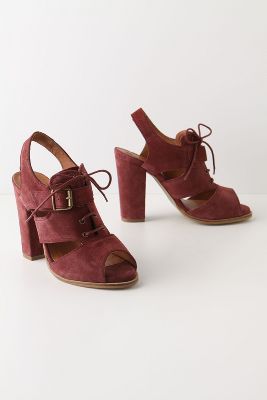 Floridian Oasis Heels (plum) – $148
Along with working with the navy top, these shoes would also add an unexpected shade of color to the styling above with the brown version of the top (instead of the sandals I have pictured).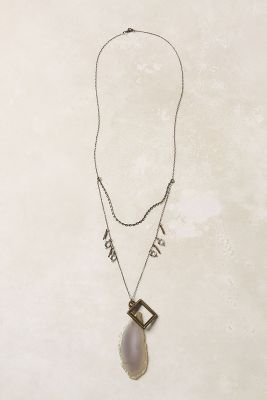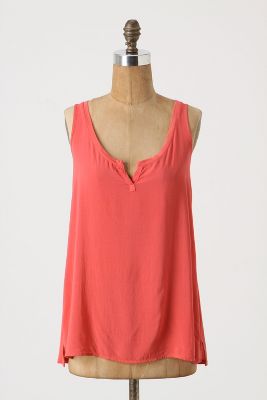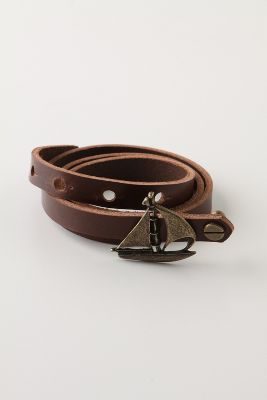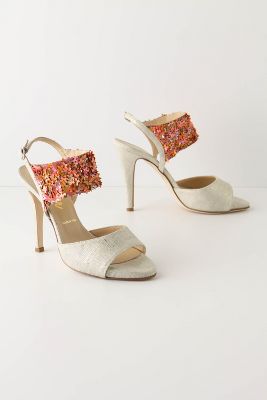 Agate Rendering Necklace – $48
High & Lows Tank (orange) – $58
Skinny Sloop Belt – $58
Sequin Garland Heels – $318 (if these are too expensive/not your taste, a nice substitue would be these)
While Anthro calls this top orange, I think of it more as a pinky-coral. Imagine wearing the top so it drapes over the skirt, and then belting around the top at the natural waist (doesn't the belt add a nice sense of quirk?!). The necklace and shoes polish off the look. With the top, alternatively you could tuck it in. It's up to you!
I also love the idea of pairing the skirt with a graphic tee. This, once again, would be a nice play on informal/formal. Either of these could be utterly fabulous!: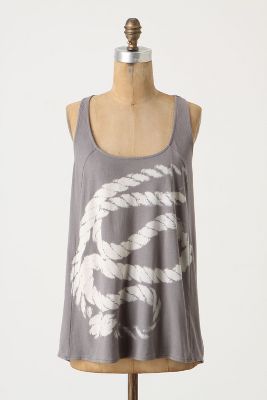 Winding Rope Tank – $58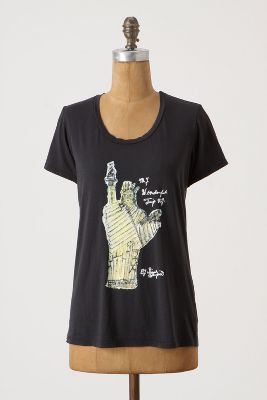 Performance Art Tee (black) – $78
One more styling: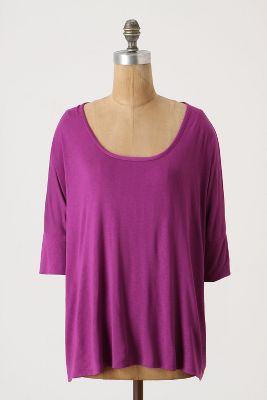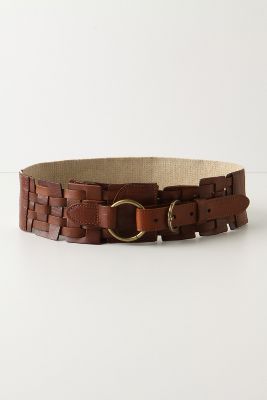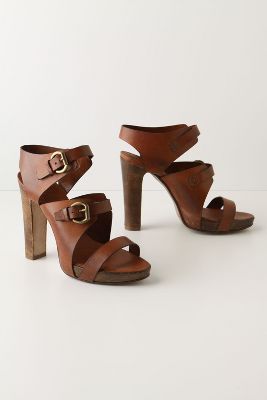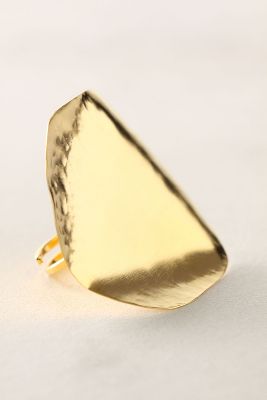 Out of the Box Tee (purple) – $58
It's a Cinch Belt (brown) – $54
Bosky Lace Skirt
Tack Room Platforms – $498 (yes, pricey…just look for a clean-lined, modern heel)
Carved Monument Ring (bronze) – $88
This is a bold look! You have two options: 1) tuck the shirt in and belt around the meeting of the top and skirt or, 2) don't tuck the shirt in and belt around the natural waist, atop the shirt. Keeping the accessories to a minimum, with clean lines helps to finish off either lovely version!
And now, some other tops I think would work well: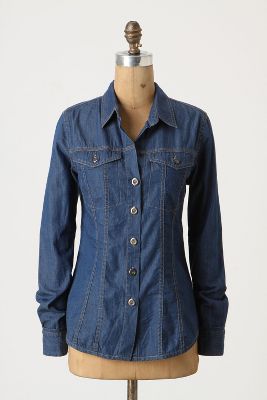 West of the Mississippi Blouse – $98
The key to this shirt is tucking it in, and then using modern, angular accessories to finish off the look.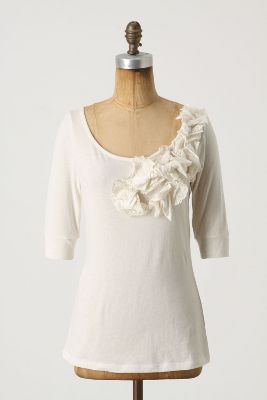 Vervain-Mallow Top (white) – $58
This would be the perfect pairing with the skirt for a girly look…go all out girly with the accessories too! And don't you love the scoopneck in the back?!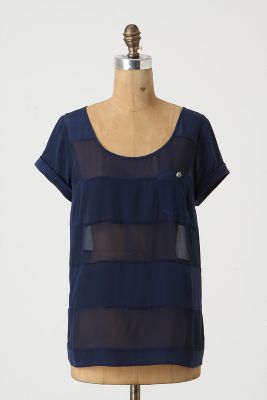 Cadence Blouse (navy) – $98
Throwing this on over a base layer of a simple tank would be the perfect in-a-rush-but-need-to-look-polished-solution with the skirt!
Fly Me Away Anorak (pictured here in taupe, but would also work in navy) – $128
Obviously you'd need a shirt under this – you could go with a printed piece are just a simple tee – but I love it paired with the skirt because it adds some edge to the skirt.
That concludes this request! Hopefully Jennifer has gotten some ideas for the fantastic skirt!
Which look is your favorite?
Do you have a styling request? Feel free to send any and all of your requests to theanthropologieconnoisseur@gmail.com! I'd love to hear from you!