Tags
accessory, anthro, anthropologie, Art, blogs, clothes, clothing, Color, Dress, expensive, fashion, high-end, Jewelry, lust, miu miu, pricey, shades, Shopping, summer, sunglasses, wish, wish list
Happy Saturday, Lovelies! Even though it is the Fourth of July weekend, I still plan on posting every day…so if you're not busy celebrating/running errands/relaxing, I hope you'll stop by here! 🙂
When I was putting together the Get the Look styling after Anh's look, I had to browse Anthro's sunglasses collection. I sometimes look at the sunglasses currently available at Anthro, but not too often, as I'd rather spend my money on clothes at Anthro. Well, I might be reconsidering that because I found some gorgeous frames! Who knows if they would even look good on my face, but I'm intrigued!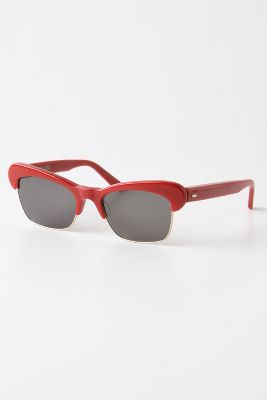 Winding Turns Shades By Cutler & Gross – $450
While I'm not positive I could see these fitting in with my style completely (I'm sure I could find some outfits to work though!), I love these. The price though? *faints*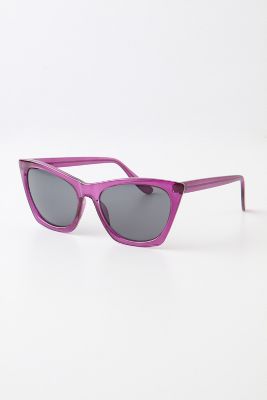 Look Sharp Shades (purple) – $24
Color! How fun! And the shape of these is a little different, but also not avant-garde…which could be a good thing for more everyday usage.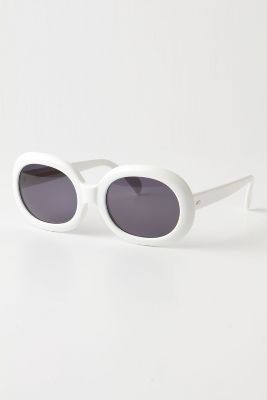 Ridealong Sunglasses By Cutler & Gross – $450
With their mod flair, these would make a statement! Unfortunately, the price does too…
But look how Anthro styled them!: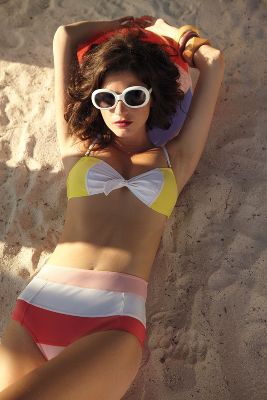 Beautiful!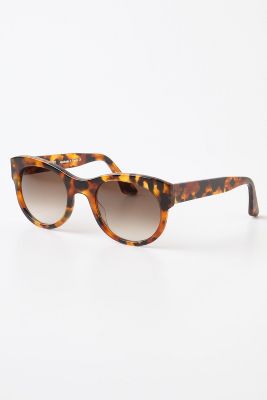 Celebratory Shades By Thierry Lasry (brown) – $328
I love how these look vintage, classic, and modern, all at the same time. Perfection!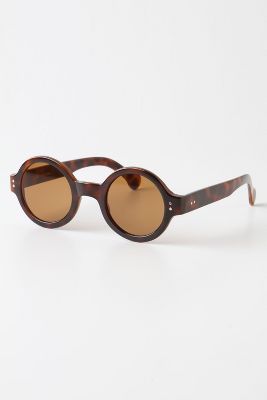 Inner Circle Shades – $24
No clue at all whether these would work for my face, but they're kind of amazing, no?!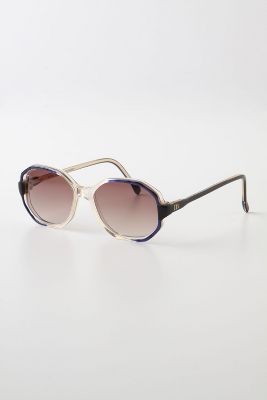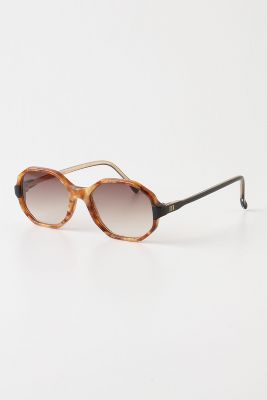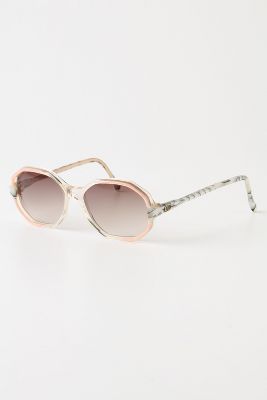 Almost Octagon Vintage Shades (blue, brown, pink) – $198
Now these are the shades that have stuck out in my mind most since browsing last. They're so different from any other sunglasses I've seen before, and, again, they feel vintage while still being modern. Love, love, love! I would most definitely give these a try if it weren't for their price! 😦 😦 😦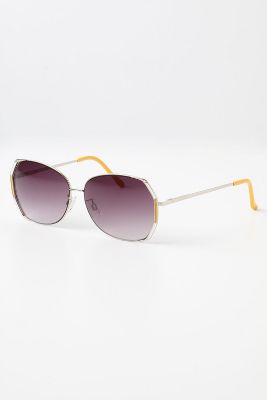 Segmented Shades (yellow) – $28
These have a nice shape to them, and the pop of color is just enough – not over-whelming, but still prominent enough.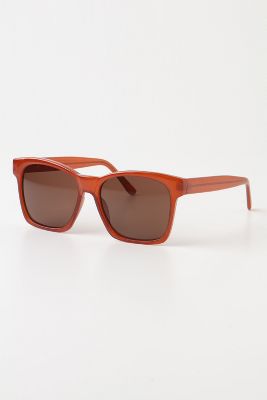 In the Moment Shades (red motif) – $24
Can you see these with an awesome retro outfit?! I sure can!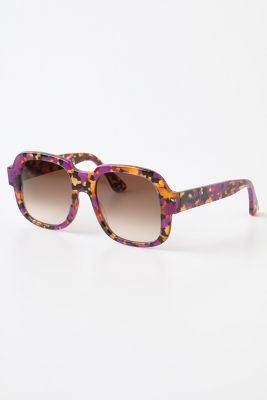 Squoval Shades By Thierry Lasry (red, but looks more purple to me!) – $338
I love the almost square shape of these, but even more, I find the twist on the traditional pattern/coloring so interesting and fun!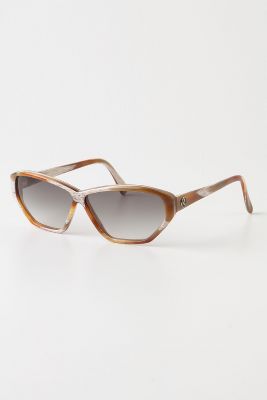 Vintage Counterpoise Shades – $298
My love for these is all about their unusual shape…so intriguing!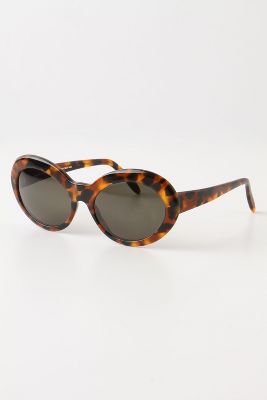 As You Are Vintage Shades – $398
These just may be the quintessential vintage/classic/modern sunglasses ever! Movie star glam, for sure!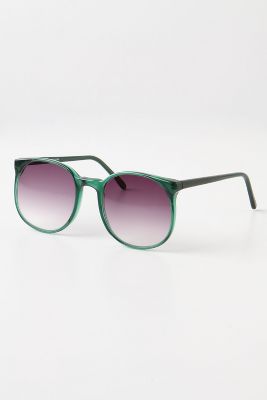 Vintage Covert Shades – $398
I adore the color and original shape of these!
Do you guys check Anthro's sunglasses selection often? Which of these shades do you like? How about any others I may have missed from Anthro? Spill the beans!