Tags
anthro, anthropologie, celebrity, clothes, clothing, fashion, Footwear, glamour, L. Frank Baum, movie, Ruby slippers, Shoe, Shopping, style, styling, Wonderful Wizard of Oz
To see the previous stylings in this series of styling posts, click here!
It is with a dose of sadness that I present to you the last of our items that changed the world styling post. Yes, it's true.
Okay, maybe I'm being a tad dramatic, so let's bring up the mood! You voted on the items to be used in the previous post and this post…so what was your pick besides the Chanel Suit?! Dorothy's Ruby Slippers!
(image from here)
I think most everyone knows the background on these shoes…but I was surprised about a few facts that I learned in my book. Maybe I was just silly to not know them, or maybe they are in fact little known facts….you tell me!
L Frank Baum, author of The Wonderful Wizard of Oz, described Dorothy's shoes as silver. So where did the red come from?! It was MGM's interpretation!
The choice of red for the shoes was extremely practical…red showed up best on screen.
Adrian Adolph Greenberg, the MGM costume designer, created the shoes by covering white silk shoes with organza and bows encrusted with beads and rhinestones.
Today, four pairs of "the" ruby slippers exist! Four!
What is it about these shoes that make them so iconic? Well, obviously, they are synonymous with the movie…you think of Dorothy, and you think of her ruby slippers. But additionally, it is perhaps that the magic of the shoes is found in the facts that they are bold, get one noticed, and are also quite empowering.
I actually saw them (okay, one of the four (!) pairs) in a Smithsonian museum once and was able to snap a few photos…who knew at that point in time I'd be using them on my blog (this was before I started the blog)?! I'll admit they aren't the best photos, but to defend myself, they were in a dimly lit area and hey, it's museum lighting!
There are certainly many ways stylings could be interpreted from the shoes, so consequently, these are just a few: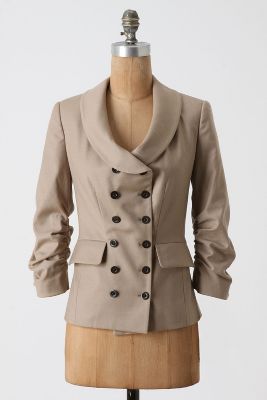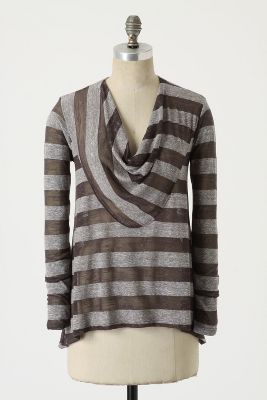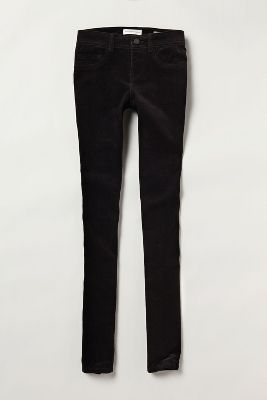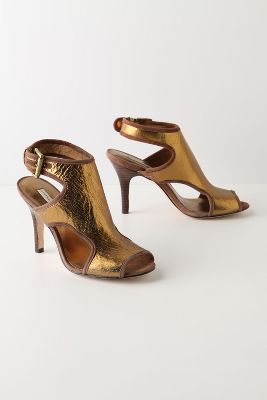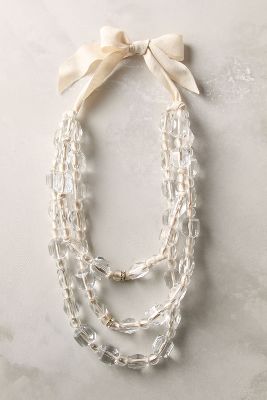 Brief Meeting Blazer (beige) – $148
Slant Stripes Top (gray) – $68
Pilcro Stretch Cord Leggings – $88
Crackling Flames Heels – $298
Crystal Palace Necklace – $48
This is probably one of the more abstract interpretations. The nearly menswear inspired jacket represents the empowerment of the shoes (and the boldness), while the glimmering necklace and shoes add that sparkle. The delicate striped top that would just barely peek out from underneath the jacket also adds to the feminine side of the look.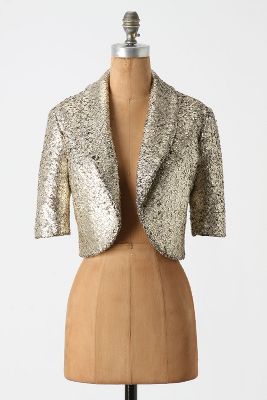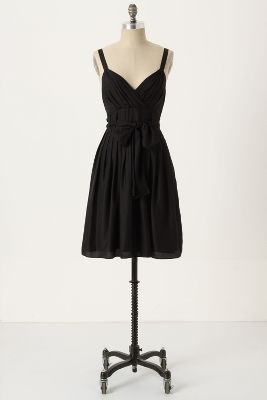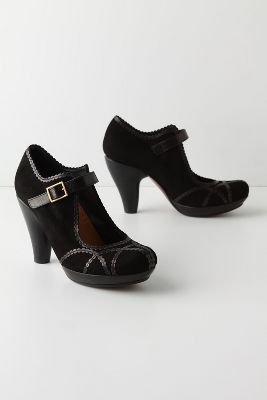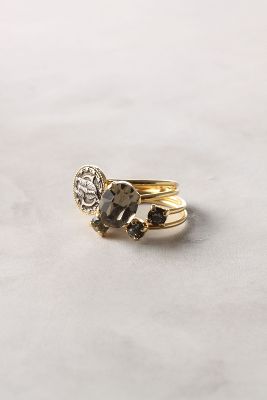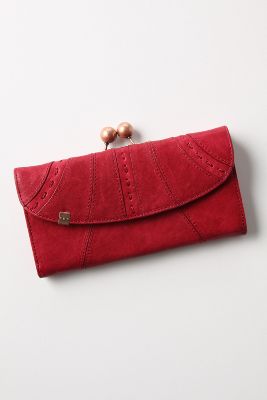 Golden Fleece Bolero – $158
Follow-My-Lead Dress – $158
Smoke Signal Mary-Janes – $415 
Zodiac Stack Ring (gray) – $118
Raspberry Roadways Wallet – $98
This is a much more glamorous take. There is no doubt in my mind that one who showed up to an event in this ensemble would get tons of compliments and double takes, all the while feeling extremely confident. The sparkle is definitely evident in the jacket and rings, while the pop of color in the clutch is a nice touch. The black dress is timeless, and helps to ground the look.
Want just one item from Anthro to remind you of Dorothy's ruby slippers? Try these!
Ribbon Swell Pumps – $398
And so now that we're officially done with this series, tell me…which was your favorite look from any of the posts throughout this series? Did you like these featured posts? Spill the beans!