Please note that I am on vacation right now so I will not be able to respond to comments immediately. Please do leave them though and I hope you enjoy the post!
A little while ago, Anthro decided to feature their loungewear clothing being transformed into everyday clothing. Let me just say that I am so, so, so not a fan of pajama pants outside of the house. So this could be a scary thing Anthro planted in the brains of Americans. As I've said before, I believe Anthro items, if styled in the wrong way, can go so wrong. It's easy for me to believe then that some silly people could take Anthro's suggestion too far. Please, readers and all people of the world, do not go out in public looking like you've rolled out of bed!
Anyway, I will admit that once in a while some of Anthro's loungewear probably could be worn out of the house. This doesn't mean you roll out of bed in it and walk out the door, but rather you treat it as your normal clothes, styling it and pressing it if need be. The following pieces are ones I'm suggesting could successfully work out of the house, but please be aware I've seen none of these in person, so I cannot say whether they would in fact be appropriate (for example, is it too sheer?…too short?). All in all, use caution with this idea. Please, use caution!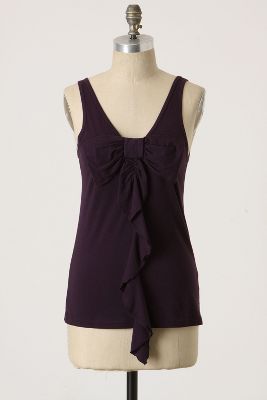 This, for example, could be a great layering piece.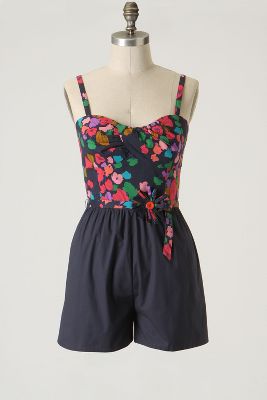 First off, let me just say I'm in love with this adorable romper. Look at the cute flower detail at the waist! I'm thinking, with a nice little cardigan, this could work. This is definitely one of those pieces I would have to first see in person though.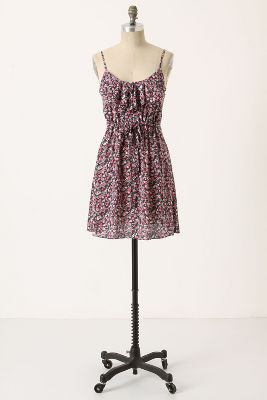 This has the potential to be a nice, girly piece. Perhaps you could add a belt or to give it a bit more of an edge, add a blazer. The trick with making this one work is to make it less fru-fru…in all honestly, not as much as a nightgown. But it definitely does have potential to work.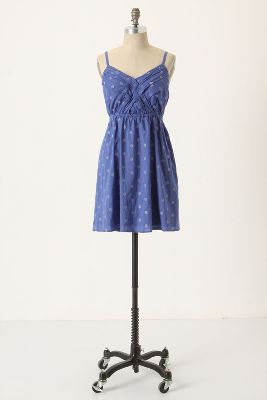 Again, this one I could see working with a belt and/or blazer. With some killer heels and chunky jewelry, this could be a great look!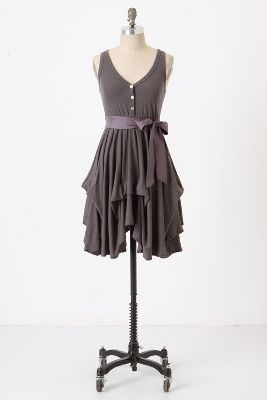 I love the femininity of the bottom of this one. I would strongly suggest though, that you add a thicker, leather belt to it. This would make it far less nightgown-ish. Also, I recommend this color, rather than the white version that is also offered. My guess is that the white would be far too sheer.
Looking at the price of these items, making them into everyday wear could be a great way to go – if they are in fact appropriate. Readers, which of these pieces do you think has the most potential?