While I'm on vacation, I'm running a series of posts based on fantasy outfits for an exclusively Anthro outfitted vacation! To read more about this, click here! And please, even though I won't be able to respond immediately, feel free to leave comments! Thanks, and enjoy!
What better way to kick off the first official day of vacation than with a gorgeous little dress?! Beats me! And that's exactly what I've done with this styling!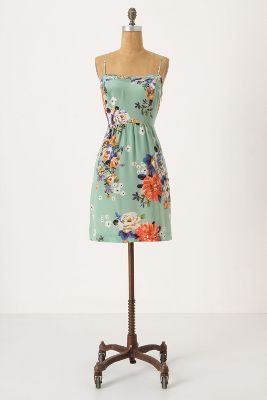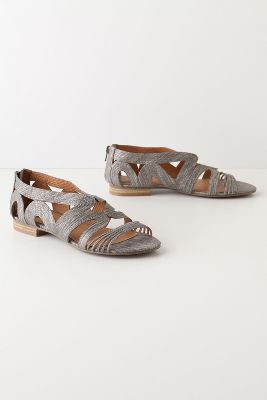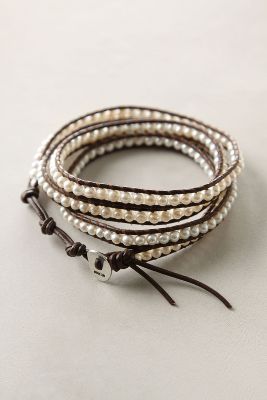 Verdant Slip Dress – $138
Zen Garden Sandals – $118
Wrapped Glow Bracelet (white) – $178
Even though this dress could easily be dressed up quite a bit, I've kept it quite casual wearing. Opting for sandals instead of heels, I'm obviously anticipating a lot of walking…isn't that what the first day is for…exploring?! For a more dressy dinner, throwing on a pair of heels and switching up the more casual bracelet for a more fancy necklace will totally transform the look without much effort! Now that's what I call the perfect vacation look!
And for lounging around the pool/ocean today: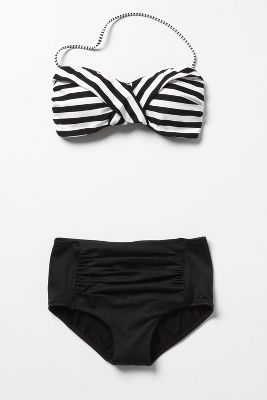 Take Shape Bikini – $88 for the top, $68 for the bottoms
Keeping with the slightly retro feel of the dress, this is a great suit to pick!
And now, I ask you: What do you typically do your first day of a vacation? Do you explore? Do you relax – visit the spa? lounge by the pool? Or, are you already out doing some adventurous thing? When I get back, I'll let you know what I ended up doing!