Tags
anthro, anthro: spotted, anthropologie, Arts, belt, Boots, celebrity, clothes, clothing, Dress, engagement, fashion, photos, Shopping, Tamera Mowry
Guess what?! I have another Anthro spotting for you! This time, it's a lovely dress on a celebrity (yes, a celebrity!)! Not only did this lovely lady wear an Anthro dress, but she wore an Anthro dress for her engagement pictures! How lovely!
Oh, what was that? You're asking who? It's Tamera Mowry (you may possibly know her from her old Disney show Sister Sister). Even if you don't know who she is, you have got to check out the engagement pictures…not only are there some great pictures, but you really need to see the Anthro spotting too! I should also mention that besides the Anthro dress, she also wears two other lovely dresses as well (three dresses for one shoot? yes, please!).
And what dress is she wearing? The Sunny Soiree Dress ($148), which she accessorizes simply and beautifully with a brown belt and some boots.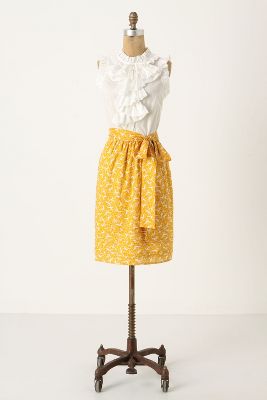 Go check it out! Click here! When you click the link, it should go to a part of the page showcasing the dress…but be sure to scroll up to see more shots of it and the other dresses Tamera wears!