Tags
anthro, anthropologie, bakewear, baking, berries, cookbooks, Cooking, dessert, Farmers Market, fashion, Fruit, Ice cream, Kitchen, laduree, macarons, Paris, pie, Recreation, Shopping, style, travel
We all have at least one person in our lives you just loves being in the kitchen – cooking, baking, or even both – right? Maybe you're even one of those people? I am!
Even if you avoid the kitchen at all costs, you have to admit your smitten with some of Anthro's great kitchen accessories…I mean, take a look!:
Bake By Numbers Pie Plate – $38
How cute is this plate?! Not only would it work well for baking pies, but it would also be a great source of color inspiration! Double duty=winning situation!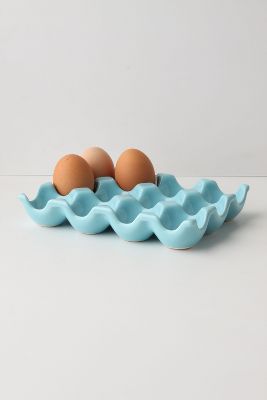 Farmer's Egg Crate (sky) – $14
On one of my baking TV shows, Dessert First, Anne Thornton has this beauty! It's as pretty as it is functional!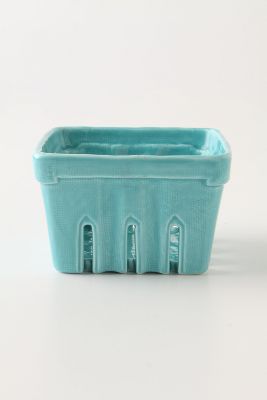 Farmer's Market Basket, Small Square (blue) – $14
Okay, picture this: dumping your fresh berries (from a Farmer's Market?!) into this pretty. You could store them in the fridge in this, or you could even serve your fruit to guests in this rustic chic way!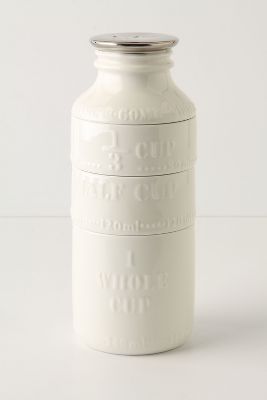 Milk Bottle Measuring Cups – $24
With its retro feel, I adore this milk bottle inspired set of measuring cups. I mean, how adorable?!?!?
Appleton Utensil Jar (turquoise) – $28
This might be a little bit of a cheat, considering I actually own this beauty! But let me tell you…I love it, and it goes great with my kitchen!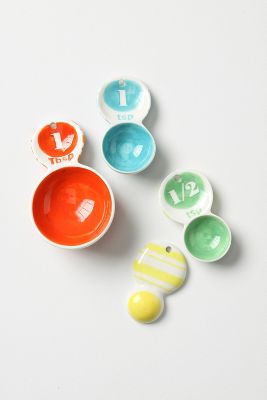 Primary Confection Measuring Spoons – $14
You'll be eager to break these out while cooking and baking…they're entirely too pretty to not display when they're not being used too!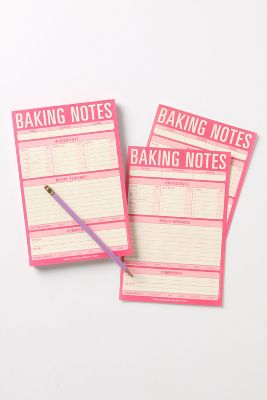 Baking Notes Notepad – $7.50
These would be perfect for any baker! It has space to put the: recipe, ocasion, source, ingredients (and quantities), "recipe remarks," "best served with: _ coffee _ tea _napkins  _ pride _ humility," comments (with room for different testers), "overall results: _ disastrous _fair _ good _ heavenly _ a mess". While the price of these aren't too, too bad, I've just decided I'm going to customize/create my own version of these! Yay! So excited!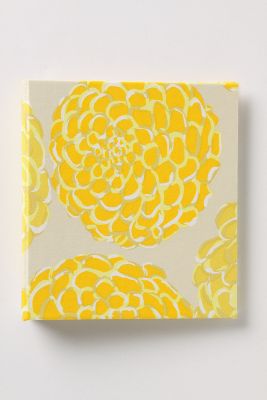 Grandiflora Recipe Journal – $48
This is a similar ideas as the last product – documenting what you make in the kitchen – but with a different feel. While I prefer the previous product, this might be a great alternative (it's all about preference!).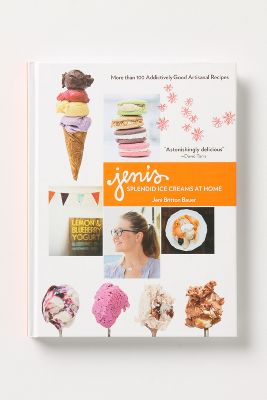 Jeni's Splendid Ice Cream – $19.95
Having recently invested in an ice cream machine (on sale!), this might be a great investment! Yummy sounding flavors like Wildberry Lavender and Queen City Cayenne intrigue me!
Lunch in Paris: A Love Story, with Recipes – $23.99
Paris? Love story? Recipes? Sounds like it could be good!
Macarons – $15.95
After trying my first macaron in the legendary Ladurée in Paris about a year ago, I've been hooked on these little gems. And a whole book of just macarons?! Heaven!
Do any of you have any of these products? Do share! And Did I miss any other must-have kitchen products?!