Tags
active, anthro, anthropologie, Arts, biking, clothes, clothing, Dress, Entertainment, fashion, Shopping, shorts, style, styling, swimsuit, Women's
While I'm on vacation, I'm running a series of posts based on fantasy outfits for an exclusively Anthro outfitted vacation! To read more about this, click here! And please, even though I won't be able to respond immediately, feel free to leave comments! Thanks, and enjoy!
Oftentimes on vacation, I end up doing some active things in addition to getting some relaxation. For these times, I want to wear clothing that allows for movement. Obviously, I don't want or need to be too dressed up either, but I also want to wear something rather cute if possible.
Wearing something like this would be fabulous for an active day (biking, for example?!):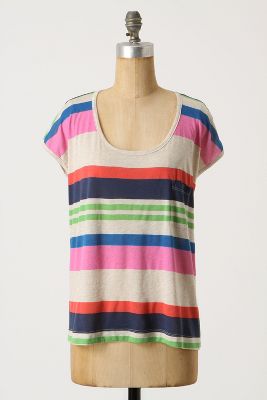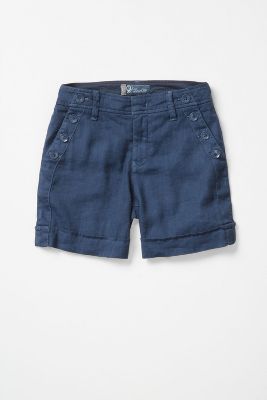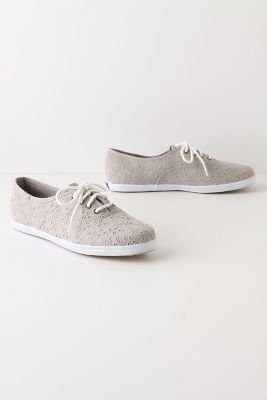 Lining-the-Field Scoopneck – $68
Compass Point Shorts (blue) – $68
Eyelet Lace-Ups – $40
First of all, for $176 at Anthro, this look is a steal! But anyway, with this look, there is no sacrifice of style! It's simple, carefree, but also adorable!
After those active days though, it's always nice to get a little dressed up for dinner. And seeing as how tonight is the last night of my vacation, why not dress up?! That's right, today I'm doing a second styling!: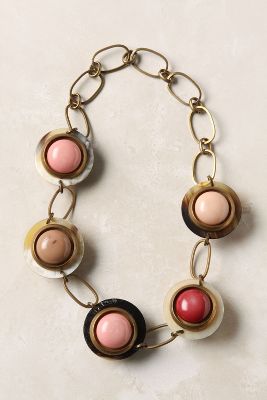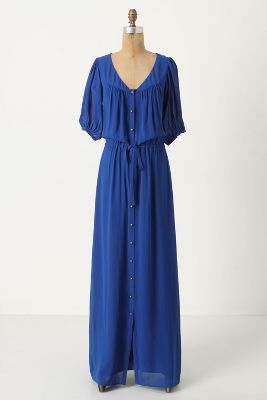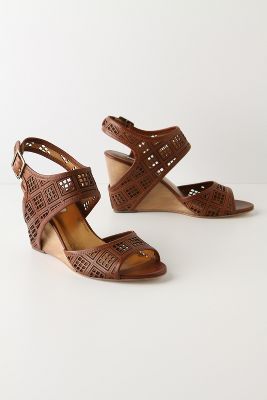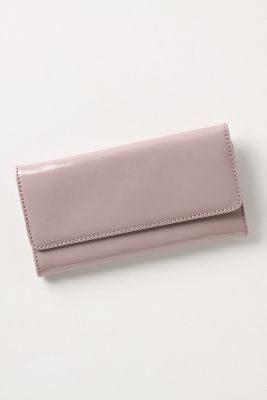 Baru Necklace (pink) – $498 (eek!)
Extended Shirt Dress – on sale for $99.95
Windowpane Wedges – $348
Fresh Coat Wallet (nude) – $78
I love complementing the blue of the dress with the pink-y/purple tones of the necklace and wallet. It makes for such a pretty combination…don't you think? And who wouldn't love wearing this to dinner after a long, active day?!
And onto our swimsuit of the day: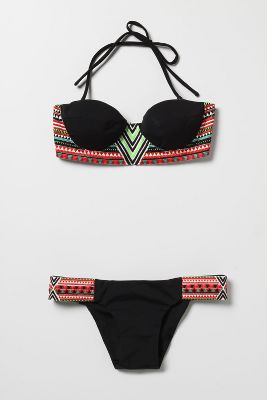 Pick Your Path Bikini – $138 for the top, $128 for the bottoms
This is a stunning suit. Really…just gorgeous!
See ya tomorrow!….